Worship leaders play an important part in services, so to help them better serve the Lord and the church, here are some great Bible verses for worship leaders.
Music Worship Leaders
Worship leaders play an important part in worship services because worship music somewhat prepares the hearts of believers to hear the preaching of the Word. To help music worship leader's better serve the Lord and the church, here are some great Bible verses for them that we've found in Scripture. If you know of a worship leader who might appreciate reading these Bible verses for music worship leaders, please share them so that they can better understand their role as a worship leader in church services and how important their role is and how critical a role Scripture plays in worship music. We are created to glorify God and worship Him forever (Psalm 115:1; Isaiah 43:7). That purpose is partly fulfilled in our songs of worship about Him. Songs of adoration, praise, and glory are due Him, so why not use the Word of God to glorify the Son of God. That is, let us use Scripture itself to pray back and sing back praise to our great God from His very own Word, the Bible.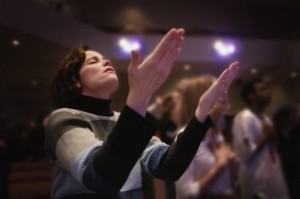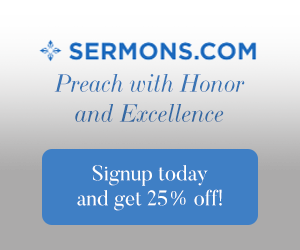 A Joyful Noise
Psalm 98:4 instructs us to "Make a joyful noise to the LORD, all the earth; break forth into joyous song and sing praises!" And why should we sing with such hearty joy? Our great God has redeemed us through precious blood of the Lamb of God, Jesus Christ. Isn't that more than enough to make us "Sing to God, sing praises to his name; lift up a song to him who rides through the deserts; his name is the LORD; exult before him" (Psalm 68:4)! A few Christians who write worship songs tell me they were inspired by the Holy Spirit to write some of their songs. They said it seemed to come naturally to them, but they also favored using Scripture itself to be part of the lyrics. I like that. I do believe God is pleased when we pray back His Word to Him, but when we also sing back His praises to Him from His very own words (the Bible). Some of the new worship songs are great. It's as if the Psalmist felt the same thing as these Christian song writers did where it says God "put a new song in my mouth, a song of praise to our God. Many will see and fear, and put their trust in the LORD" (Psalm 40:3).
Shout for Joy
Isaiah 44:23 says we are to "Sing, O heavens, for the LORD has done it; shout, O depths of the earth; break forth into singing, O mountains, O forest, and every tree in it! For the LORD has redeemed Jacob, and will be glorified in Israel." When we realize the joy of our salvation, we should shout it out to the world in word and in song. The Apostle Paul asked, "What am I to do? I will pray with my spirit, but I will pray with my mind also; I will sing praise with my spirit, but I will sing with my mind also" (1 Cor 14:15), so Paul put his heart into prayer and songs of praise. Likely, he was using some of the Psalms of David. One important point is that if we are to sing praise to God we must "be filled with the Spirit, addressing one another in psalms and hymns and spiritual songs, singing and making melody to the Lord with your heart" (Eph 5:18-19). In other words, we must put our heart, mind, and soul into our worship. And by the way, that's why we come together as a church; to worship Him in the preaching of the Word and in the singing of praises.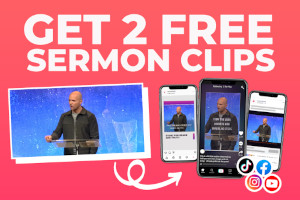 Songs of Praise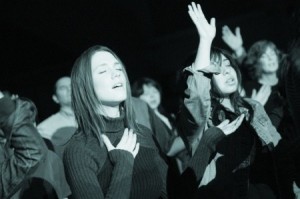 Certain Bible verse seems to stand out in worship services. The Author of Hebrews specifically says, "I will tell of your name to my brothers; in the midst of the congregation I will sing your praise" (2:12). That means, we should tell others about the glorious salvation found only in Jesus Christ (Acts 4:12). We tell our brothers, our sisters, not only in the church, but our family, friends, our neighbors and all who would listen that God is worthy to be praised because of what He has done for us through Christ (John 3:16-17). That can be done in song and in the preaching of the Word. In this way, you and I can "Let the word of Christ dwell in you richly, teaching and admonishing one another in all wisdom, singing psalms and hymns and spiritual songs, with thankfulness in your hearts to God" (Col 3:!6).
Glorifying God
I believe the entirety of Scripture glorifies God, but we can glorify God in our songs too. The Apostle Paul said that "in order that the Gentiles might glorify God for his mercy. As it is written, Therefore I will praise you among the Gentiles, and sing to your name" (Rom 15:9). We should feel compelled to "Sing praises to God, sing praises! Sing praises to our King, sing praises! For God is the King of all the earth; sing praises with a psalm" (Psalm 47:6-7). The best advice the Psalmist can give to us is to "Sing praises to the Lord, O you his saints, and give thanks to his holy name" (Psalm 30:4).
Hymns and Songs
We are told from Scripture that singing hymns were common practice in the early church. Even in Jesus' day we read in Mark 14:26 that when Jesus and the disciples "had sung a hymn, they went out to the Mount of Olives." Even in prison, around "midnight Paul and Silas were praying and singing hymns to God, and the prisoners were listening to them" (Acts 16:25), so they sang hymns of praise even in the worst of situations. With that, God is highly pleased.
Conclusion
If you have never trusted in Jesus Christ, then you will not enter into the New Jerusalem (Matt 7:21-23; Rev 21:8). There awaits you a different fate; one that can hardly be described (Rev 20:12-25), so please come to the Savior today. Put your trust in Him and repent of your sins. Then you too can join the heavenly throng and give God praise, glory, and honor for His salvation through Jesus Christ. Then we can all truly "sing praises! For God is the King of all the earth; sing praises with a psalm" (Psalm 47:7).
Here is some related reading for you: 7 Tips For Leading Worship Music at a Church Service
Resource – Scripture quotations are from The Holy Bible, English Standard Version® (ESV®), Crossway Bibles. (2007). ESV: Study Bible: English standard version. Wheaton, Ill: Crossway Bibles. Used by permission. All rights reserved.