Anyone who attends school has memories of great and not so great teachers. I won't name my least favorites, but I know my favorite teacher was the one I had in 5th grade. How do I remember that long ago? Because she was a special lady who truly, truly cared for her students. I know this because it was she that helped me to understand that even though I did not like arithmetic, I needed it to be successful in life. Before she helped me realize this truth I was failing miserably. Her name was Mrs. Powers and I loved that lady. She was an inspiration to me at such a young age. I dedicate this article in loving memory to Mrs. Powers as I share my top 20 Christian quotes for and about teachers.
20) There never was found in any age of the world, either philosopher or sect, or law or discipline which did so highly exalt the public good as the Christian faith. ~ Francis Bacon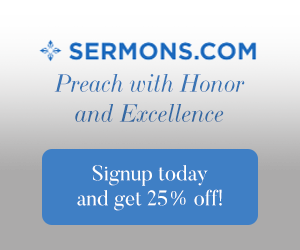 19) The fear of the Lord is the beginning of knowledge: but fools despise wisdom and instruction. ~ Proverbs 1:7 
18) Teachers can change lives with just the right mix of chalk and challenges. ~ Joyce Meyers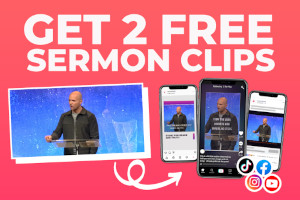 17) Really great moral teachers never do introduce new moralities: it is quacks and cranks who do that. ~ C. S. Lewis
16) My mother was a Sunday school teacher. So I am a byproduct of prayer. My mom just kept on praying for her son. ~ Steve Harvey
15) As every man hath received the gift, [even so] minister the same one to another, as good stewards of the manifold grace of God. ~ 1 Peter 4:10 
14)  As a former high school teacher and a student in a class of 60 urchins at St. Brigid's grammar school, I know that education is all about discipline and motivation. Disadvantaged students need extra attention, a stable school environment, and enough teacher creativity to stimulate their imaginations. Those things are not expensive. ~ Bill O'Reilly
13) Let him that is taught in the word communicate unto him that teacheth in all good things. ~ Galatians 6:6 
12) The task of the modern educator is not to cut down jungles, but to irrigate deserts. ~ C.S. Lewis
11) The disciple is not above his master: but every one that is perfect shall be as his master. ~ Luke 6:40 
10) You never know what's going to happen. My mother was an English teacher. If someone had told her that I was going to write a book, she would never have believed that. So you can never say never. ~ Tony Dungy
9) In America the schools have become too permissive, the kids now are controlling the schools, the tail is wagging the dog. We've got to make a change there and get it back to where the teachers have control of the classrooms. ~ Chuck Norris
8) Study to shew thyself approved unto God, a workman that needeth not to be ashamed, rightly dividing the word of truth. ~ 2 Timothy 2:15
7) Experience: that most brutal of teachers. But you learn, my God do you learn. ~ C.S. Lewis
6) If any of you lack wisdom, let him ask of God, that giveth to all [men] liberally, and upbraideth not; and it shall be given him. ~ James 1:5
5) Please stop teaching my children that everyone gets a trophy just for participating. What is this, the Nobel Prize? Not everybody gets a trophy. ~ Glenn Beck
4) Seek not to grow in knowledge chiefly for the sake of applause, and to enable you to dispute with others; but seek it for the benefit of your souls. ~ Jonathan Edwards
3) According to Christian teachers, the essential vice, the utmost evil, is Pride. ~ C.S. Lewis
2) A teacher who is not dogmatic is simply a teacher who is not teaching. ~ G.K. Chesterton
* * * * * * * * * *
1) It was my teacher's genius, her quick sympathy, her loving tact which made the first years of my education so beautiful. It was because she seized the right moment to impart knowledge that made it so pleasant and acceptable to me. ~ Helen Keller
* * * * * * * * * *
Final Thoughts
Teachers shape the lives of young people and often change the lives of mature adults.  Yet they are many times the least respected and most forgotten of people. I want to encourage you to honor your teacher by studying hard and considering his/her advice. Tell your teacher how much you appreciate him or her.
More reading: The Responsibility of Being a Teacher
Resource – Scripture quotations from The Holy Bible, King James Version