Pastor Jack Wellman has been a writer for WhatChristiansWantToKnow since its inception. I have been honored to be his editor on this site for many of these years. As such, I have come across some great quotes by Jack that I think will encourage you. Take a look at my top 15 Christian quotes by Jack Wellman.
#15  BAD THINGS HAPPEN:
"This is a fallen world and things go wrong, but a great way to beat depression is to give thanks to God … I often feel empathy for those in the world who are not saved.  They have no security in their tomorrows.  They don't know where their deliverance will come from.  They do not have a God that is watching their back."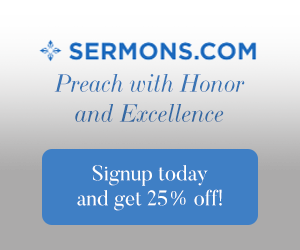 #14  DEMON POSSESSION:
"… there are so many stories of demon or wicked spirits possessing people that it is clear that it still happens today.  There is truly only one way to avoid be possessed by a wicked spirit or demon; to accept Jesus Christ and believe in Him for no wicked spirit can dwell where the Spirit of God dwells.  Demons cannot occupy any place that God has conquered.  You can know for sure that demons will never possess you because, "If anyone acknowledges that Jesus is the Son of God, God lives in them and they in God" (1 John 4:15)."

#13  WORRY:
"When we keep our eyes on Jesus we have nothing to worry about for He knows our every need.  During such times of uncertainty like job losses, home mortgage failures, stock market drops, recessions, droughts, floods, and sickness, Jesus is never caught off guard or caught by surprise.  He knows human's propensity to worry about things.  When we worry about the future we are borrowing trouble from tomorrow and ruining today."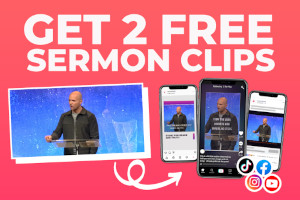 #12  KIND SPEECH:
"Whenever possible, I love to choose words that I call the "Three E's"; edifying, exhorting, and encouraging.  Words have real power: Either for good or for evil.  They hold the power of life and death."
#11  LOVE AND CORRECTION:
"I am a father and a grandfather.  When I corrected my children I did so out of love and affection.  The opposite of love is not hate – it is indifference.  God loves us and He corrects us because of His perfect love for us.  In Proverbs 3:12 it says, "because the LORD disciplines those he loves, as a father the son he delights in."  God equates discipline with love.  And since He delights in us (Psalm 37) He corrects us.  When I corrected my son for playing too close to the street, it was because I loved him and didn't want him killed or hurt.  My correction was swift and sure because I delight in my son and all my children."
#10  FAITH:
"Faith is not the power of positive thinking or positive reinforcement.  It is not found within the will of the human mind.  It is not pulling oneself up by their own bootstraps.  It is not by any human effort at all except by the intake of the Word of God.  Faith is a gift from God and He will give you or increase your faith by the daily reading of the Bible and we know that what we lack, we can ask for (James 1:5)."
#9  GOD'S WILL:
"God's will for your life is much more than an occupation (a teacher, a janitor, a painter, an accountant, or a carpenter) – it is for you to live a life pleasing to Him, allow the Holy Spirit to renew your mind, suffer for good, trust in Him, live a holy life, and read His Word.  This is the will of God for you and for every Christian's life."
#8  DEFENDING LIFE THE RIGHT WAY:
"Abortion is the taking an innocent life, therefore, protesting abortion clinics – in full compliance within the limits of the laws – is not only permissible but it is the right.  God defends the defenseless – He defends the widows and the orphans – He is the Defender of the poor – thus we should be able to defend the unborn.  The unborn are the most defenseless, helpless, and vulnerable of all human beings.  Life starts at conception and God is the Creator of life."
#7  VOTING and the CHRISTIAN RESPONSIBILITY:
"It is not only our legal right to vote, but it is our civic duty to do so.  Since God ordains those in authority and has established the governmental authorities, God has also ordained that Christians have the right to vote.  We have that right and I believe that we have the responsibility as light as salt in a darkened world."
#6  BEING BORN AGAIN:
"In creation, only physical matter was created and organized.  In this spiritual birth (being born again), the carnal mind is regenerated by the Holy Spirit.  I was blind but now I could see, I was dead in my sins but now I was a new creation in Jesus Christ.  What is the greatest miracle of all?  I believe it is the fact that God gives us eternal life through Jesus' atoning sacrifice and then a heart of stone is made unto a heart of flesh by God Himself."
#5  EVOLUTION:
"Those who reject the Creator not only have to believe that matter came into being without any cause; they also have to believe that life itself popped into existence without an adequate cause.  Neither of these propositions explains the origins of matter, the universe, and life.  As I said before, if at one time there was absolutely nothing that existed, then nothing would exist today.  Something had to have existed before the finite, singularity of the Big Bang happened."
# 4  READING THE BIBLE IN CONTEXT:
"Text out of context makes a pretext and you can be sure, usually a false one."
#3  RICH CHRISTIANS:
"Most of us don't have to wrestle with the "problem" of having too much money or feeling guilty for having money… I don't believe Christians should apologize or feel guilty for being rich.  These are the members of the Body of Christ that may have the gift of giving and maybe that's why God has blessed them with so much.  If it was sin to be rich, then Abraham, Solomon, Joseph of Arimathea, and a host of others were living in sin."
# 2  THE UNFORGIVABLE SIN: 
"If someone is worried about having committed the unpardonable sin, that is the very evidence that they have not committed it.  The only unforgivable sin that we must worry about today is rejecting Jesus Christ as our own personal Savior."
#1 RESTING IN GOD'S PRESENCE:
"God's Word is objective truth and if God says that He will give us rest in His presence He will.  If He promises to be there among the body of Christ, He will. If we abide in love, He abides in us, knowing that He goes wherever we go. In this knowledge, you will find joy in His presence and look toward being in His literal presence someday taking comfort in knowing all these things."
Final Thoughts
Pastor Jack is one of my favorite writers and he has taught me so much throughout the years. I pray that you are blessed by his writings. Feel free to share some of your favorite quotes by Jack in the comments below.
Read Jack's own personal testimony here: How I Was Set Free In Prison