We live in a time where there is a true lack of respect for authority. We see it in our homes as children are disrespectful and disobedient to parental authority. We see it in public as criminals have no respect for the authority of law enforcement figures. And we even see it in our churches when people have no regard for pastoral authority and leadership.
When it comes right down to it, the reason why authority is challenged is because people don't submit to the authority of Jesus as Lord of their life. They may know Him as Savior but they never surrender to His ultimate authority over their life. Understanding authority begins with a right relationship with Jesus. When we humbly submit to His authority and rule over our life then submitting to earthly authority falls right in line.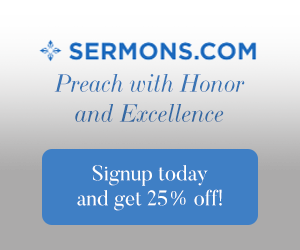 Authority is the subject of many Christian quotes. Here are my top 15 Christian quotes about authority.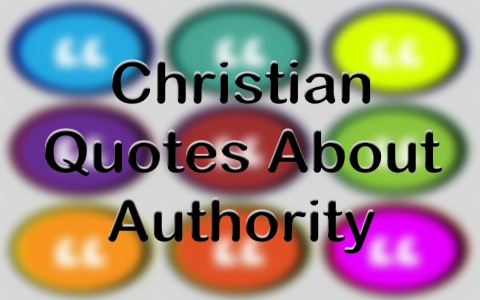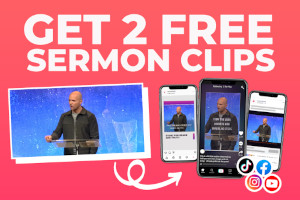 #15 Men of authority and influence may promote good morals. Let them in their several stations encourage virtue. Let them favor and take part in any plans which may be formed for the advancement of morality. ~ Williams Wilberforce
#14 Government is not mere advice; it is authority, with power to enforce its laws. ~ George Washington
#13 Until the will and the affections are brought under the authority of Christ, we have not begun to understand, let alone to accept, His lordship. ~ Elisabeth Elliot
#12 Authority exercised with humility, and obedience accepted with delight are the very lines along which our spirits live. ~ C.S. Lewis
#11 The authority by which the Christian leader leads is not power but love, not force but example, not coercion but reasoned persuasion. Leaders have power, but power is safe only in the hands of those who humble themselves to serve. ~ John Stott
#10 God has work to do in this world; and to desert it because of its difficulties and entanglements, is to cast off His authority. It is not enough that we be just, that we be righteous, and walk with God in holiness; but we must also serve our generation, as David did before he fell asleep. God has a work to do; and not to help Him is to oppose Him. ~ John Owen
#9 Command thy servant advisably with few plain words, fully, freely, and positively, with a grave countenance, and settled carriage: These will procure obedience, gain respect, and maintain authority. ~ Thomas Fuller
#8 The Church is the Body of Christ, and the Spirit is the Spirit of Christ. He fills the Body, directs its movements, controls its members, inspires its wisdom, supplies it's strength. He guides into truth, sanctifies its agents, and empowers for witnessing. The Spirit has never abdicated His authority nor relegated His power. ~ Samuel Chadwick
#7 It's time for a new Reformation in the Church–to call the Church back to the authority of the Word of God, beginning in Genesis. ~ Ken Ham
#6 Christ has not only ordained that there shall be such officers in his Church – he has not only specified their duties and prerogatives – but he gives the requisite qualifications, and calls those thus qualified, and by that call gives them their official authority. ~ Charles Hodge
#5 Prayer is the risen Jesus coming in with His resurrection power, given free rein in our lives, and then using His authority to enter any situation and change things. ~ Ole Hallesby
#4 The very word authority has within it the word author. An author is someone who creates and possesses a particular work. Insofar as God is the foundation of all authority, He exercises that foundation because He is the author and the owner of His creation. He is the foundation upon which all other authority stands or falls. ~ R.C. Sproul
#3 Rejection of parental authority is a rejection of God's authority. And the rejection of God's authority is, in fact, claiming his authority as my own. It is an attempt to be God. ~ Paul David Tripp
#2 God built into the creation a variety of cultural spheres, such as the family, economics, politics, art, and intellectual inquiry. Each of these spheres has its own proper "business" and needs its own unique pattern of authority. When we confuse spheres, by violating the proper boundaries of church and state, for instance, or reducing the academic life to a business enterprise, we trangress the patterns that God has set. ~Abraham Kuyper


Read more about authority here: What Does The Bible Say About Authority?
Resource – Scripture quotations are from The Holy Bible, King James Version