Easter is all about the resurrection, the rising again of Jesus on the third day after His Crucifixion.

Redefining Death

Death is an all encompassing word, powerful by definition, feared by most, yet totally incapacitated by the resurrection of our Lord Jesus Christ. The Blood of Christ revives our spirit, restores our inheritance, and renews our life. In Christ our rebirth is a great resuscitation that overcomes and redefines death; opening the pathway to an eternity with our Redeemer.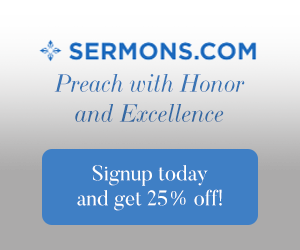 Physical death is but one way we face demise in our lives. We face bereavement from a variety of sources, in our marriages, in our friendships, and in our relationships.
Where, O Death, is your Victory?
Every year we celebrate the resurrection of Christ from the grave, undoubtedly the single greatest event in all of recorded history. The resurrection of Christ was the metamorphosis of God's design for all of humanity, birthed in Adam and delivered on the cross – salvation.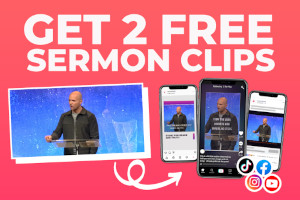 Sad to say, His great sacrifice has become nothing more than a celebration of colored eggs and chocolate bunnies to many in this world. The truth behind the resurrection, which is the holiest of celebrations, occurred over 2000 years ago when humanity's fate stood in the balance. It is a celebration of life, and an eternal rescue from certain death by Christ Jesus. He arose. Jesus was crucified and buried, but victoriously on the 3rd day after the crucifixion, He arose from the dead – the greatest second act in all of history.
Where, O Death, is your Sting?

Jesus died in Jerusalem, and when He was resurrected, He rose again in Jerusalem. The effectiveness of His resurrection would not have such an effect on the world if He had appeared in Rome, or in Athens where no one knew him. If He rose again in Persia or Greece, His disciples and those that had seen Him crucified; hearing Him say it was finished, would have kept thinking it was all over. But Jesus arose in Jerusalem,
where they saw Him go down;
where they thought He was defeated;
where the enemy thought he had won.
When He arose, the minds of those who had been witnesses of the crucifixion were changed as they saw the Risen Christ. They knew then that all was not lost, and He was not finished. They realized then that it was not over, as they witnessed the mercy of God, redeeming the world through the blood of His Son Jesus Christ. As the Son of God stood before them, they realized what had been accomplished—salvation. They knew then the victory was His. Redemption was done. Jesus arose where he died.
Victory Through Christ Where You Are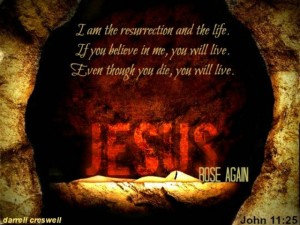 If in your life, you feel as though you have died, or some part of your existence is dead, the message of the resurrection of Christ can resurrect you. If all your failures are in full view, do not run and hide – let God resurrect you where you are.
Is there a bad situation in your life, and do you think you are finished? Is there something you are going through right now and you believe that it's all over for you? Do you just want to escape from it and run away?
Let God resurrect you where you are. Let those around you who think that you are finished, those that say it is over for you; let them see that God is not done with you. Let God resurrect you where you are, that Christ might be glorified.
On this Resurrection Day, let your heart shout with joy in our begin again-God. It is only God who can make all our failures regenerative. It is He, who is the God of risings again, and it is He who never tires of fresh starts. We stand assured in Christ Jesus, serving a God of starting over, a God of genesis and re-genesis. He will take all your life's sour fruits, bear them in His blood and leave them dead and decomposing. God will freshen your world with spiritual dew, and hydrate your withered human heart with His renewing spirit. Even as God raised Jesus from the dead, He will restore you, and give you life anew.
Redeemed, How I Love to Proclaim it!
Failure as defined in Christ is nothing more than a prerequisite for victory. The second act of a person's life can be far greater than the original. We see ourselves as failures; falling short. Many times God saves our best for the last. He knew that we would fail. In our failing, God knew that we would think we were finished; that it would be over, but He is never done with us.
The resurrection of Christ redeems us and teaches us that God will restore us; He will turn our helplessness unto the Hope of Hopes, our mourning unto His Mercies, our cries to His Compassion, our failings unto His Faithfulness, and our grief toward His Goodness. This is the power and message of His resurrection.
You, Lord, took up my case; You redeemed my life. Lamentations 3:58

Guest Post By Darrell Creswell

Darrell was born the son of a Pastor/Missionary. He began traveling on mission trips as a small boy and began preaching the Gospel at the age of 13. In his life time he has preached the gospel all over the world.
He has been blessed to have served as an associate pastor in some of America's largest churches, working under Dr. Tommy Barnett, and Dr. Charles Blair. He is grateful to have been mentored by Pastor David Wilkerson in his home in Texas as a young minister.
Today, he spends his time spreading the Word, speaking the Word and sharing the Word. Bringing souls into the kingdom is his life's ambition. He is  thankful to be God's servant sharing the grace, hope, comfort, and love of Jesus. He has no purpose, no cause, and no message save that of the cross. There is nothing that brings him more joy than sharing Christ and the gospel. He finds his greatest purpose and honor as he stands humbly before the Son of God, leading the perishing to His cross. You can read more from Darrell at his website: Darrell Creswell
Take a look at this related article about the resurrection:
Resources – Resource – New International Version Bible, The Holy Bible, New International Version®, NIV® Copyright© 1973, 1978, 1984, 2011 by Biblca, Inc.™ Used by permission. YouTube video "Christ is Risen" by Matt Maher