Overcomer was one of the surprise movies of 2019. Now that Christmas is upon us, use your break to buy the DVD and watch this awesome movie with your family. The movie has so many redeeming values for you and your family to learn from. Our team was gifted a "Swag Box" from the Kendrick brothers. Watch as Josh and Kaysee unopen the box…..
Unboxing of Overcomer Swag Box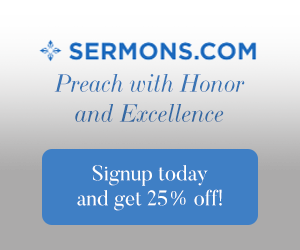 Overcomer Plot
John Harrison (Alex Kendrick) is a basketball coach at a high school. Due to the closure of businesses in the city and the departure of several families, he agrees to be the running coach for Hannah Scott (Aryn Wright-Thompson) who is asthmatic. Hannah's sporting journey will be accompanied by a self-discovery that will answer a question that has been a concern for her for a long time.  (Source: Wikipedia)
Overcomer Trailer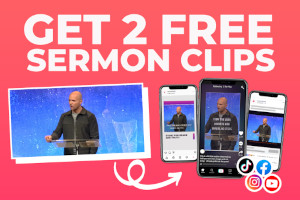 Overcomer Bonus Materials
Blu-Ray and Digital Exclusive Bonus materials include:
The Heart of Overcomer: See how the heart of Overcomer is grounded in personal growth, faith and identity.
Creating the Opening Drone Shot: See how the stunning opening drone shot of the film was realized with a lot of ingenuity and a well-organized crew.
Working with the Kendricks: Watch how Alex, Stephen and Shannon Kendrick found their path to filmmaking through authenticity and faith.
Looks Behind-the-Scenes of: Editing, Composing, Coloring and Sound Design
"Enough" (Lyric Video) Featuring Koryn Hawthorne
Don't Mess with the Editors: Check out what the editors of Overcomer created on the side for a little fun.
Bonus Features available on Blu-Ray, DVD and Digital include:
Feature Audio Commentary with Director Alex Kendrick and Producer Stephen Kendrick
Bloopers & Outtakes
10 Minutes of Additional Scenes with an introduction from the Kendrick Brothers. 
The Making of Overcomer: Learn about how the crew worked together with faith and prayer to create this incredible film.
The Theme of Identity: In this piece the cast and crew discuss what the theme of identity means to them.
The Power of Forgiveness:

 

Describes why forgiveness is such an important theme of this film.
"Overcomer" (Lip Sync Music Video) Featuring Mandisa
Overcomer in 60 Seconds: a quick fun film recap.
Overcomer Resources Video: Learn more about accompanying resources to help you grow in faith.
Where to Buy the Overcomer Movie
The Overcomer Movie will be available on Amazon or at the official Overcomer Movie website here. Click here for Overcover
Amazon details.
A special Kendrick Brothers Six Movie DVD Gift Set will also be available exclusively at Walmart beginning December 17. The set will contain fan-favorite films OVERCOMER, WAR ROOM, COURAGEOUS, FIREPROOF, FACING THE GIANTS and FLYWHEEL.