God is a healer, and He has healed many people's lives from powerful addictions, maybe even yours, but here are a few examples of people you might know who God rescued.
God is a Healer
God is a healer, and He has healed many people's lives from powerful addictions, maybe even yours, but here are a few examples of people you might know who God rescued. First of all, people of all walks of life have found themselves in the clutches of substance abuse and the addiction that inevitably follows. Every victory that resulted through faith is a miracle of God, however, when highly visible public figures allow their public life to become a picture of God helping the addict's heal, many who follow those celebrities will find hope for their own situation. Here are some examples of some people who fully give credit to God for their newfound freedom from their own addiction.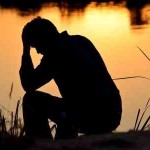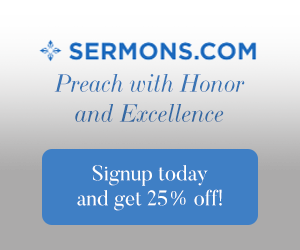 Zach Williams
Zach Williams, a Grammy Award-winning Christian singer, is best known for his first hit single Chain Breaker. Raised in Arkansas in a Christian home, he grew up to experiment with drugs and alcohol. Williams realized that even though he was living an ungodly life, God continued to pursue his path. Williams believes that God spoke to him through the lyrics Redeemed, by Big Daddy Weave, which he heard on the radio in Spain.
The singer describes listening to the song as an "aha" moment when God asked him for an honest assessment of the destructive paths his bad choices were leading him down. Williams was transformed by his encounter with God and changed the direction of his life. Williams quit the band and returned home to seek forgiveness from his wife and children and to give his life to Christ.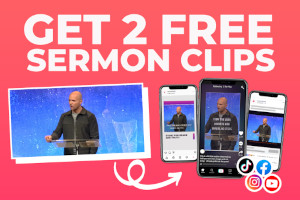 Williams embraced sobriety and became a campus director and church worship leader. A Christian music producer heard him sing and in 2016, Williams released his first solo album, Chain Breaker.  That year, he won the Grammy Award for Best Contemporary Christian Music Album. Clearly, God was at work all the time.
Shawn Michaels
Professional wrestler Shawn Michaels won $750 on his first visit to Las Vegas in 1986, however his good fortune didn't last. Michaels discovered cocaine and began what he calls his "final downfall." Marty Jannetty, Michael's tag-team partner, estimates that they went to 290 parties a year and did "a lot of drugs" during this time. Michaels insists that they "always did their job," but all-night partying (which sometimes included trashing hotel rooms) was par for the course.
Michaels injured his back during a Royal Rumble match in January 1998. He began to use painkillers and muscle relaxers because of the injury. Michaels' wife Rebecca Curci Hickenbottom, who married the WWE star in 1999, describes him as having a tendency to vomit over his food several times per week. Their son Cameron was only 2 years old when the wrestler received a wake-up call.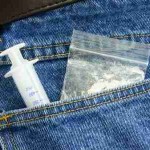 Rebecca says that was "the last straw" for her husband. He woke up the next day and said he would never take pills again. And he hasn't since. It was an instantaneous release from drugs and alcohol by the hand of God, even if he didn't know it at the time.
Michaels was sober when he was born-again, and after using the power of prayer for his back pain, he returned to WWE in 2002 as a transformed man. He retired for good in 2010 following a WrestleMania rematch against The Undertaker.
Kelsey Grammer
Kelsey Grammer, the famous actor from Cheers and Frasier, didn't live a lighthearted life like his character portrayed on TV. His sister, father, and half-brothers had all died, which led him to drink and finally, abuse alcohol. He was even sentenced to jail for driving under the influence, however, his recovery can be attributed to his faith in God. Grammer said, "As a Christian, we always fail because we can't become Christ," he said. "But I can try to at least emulate the best qualities, even if I may fall short."
Martin Sheen
Martin Sheen's alcohol addiction led to some very dark times in his life. Sheen is now sober after struggling for a long time, and he credits his Catholic faith in helping him get over his addiction. Since then, he has been honored with the L.A. Chef's Human Rights Hero Award, and he's still an active member in good standing of Alcoholics Anonymous as well as the 12-step faith-centered program. Today, Sheen uses his faith and personal experiences to help his son straighten out his own life.
Winson Chan Wing-shun
Although you may not have heard of him, Winson Chan Wing-shun, he is is very important to the heroin addicts of Hong Kong. The 65-year-old checks in visitors at Hong Kong's Shing Mun Springs compound, a local drug rehabilitation facility. The facility is also home to Christian Missionary Jackie Pullinger who Chan Wing-shun gives credit for his having trusted in Christ after they met in 1970. The greatest asset Chan Wing-shun can boast about is the Christian missionary Jackie Pullinger, who has been helping Hong Kong citizens overcome their addictions through prayer since 1966.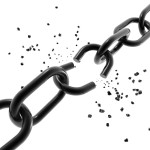 Having been raised by an opiate addict father in Kowloon Walled City, Chan Wing-shun dropped out of school at 17 because his family couldn't afford tuition. After meeting Pullinger, he established a youth center, and came to believe in Christ. After he was saved, he gave up all of his drug addictions.
Pullinger's 1980 bestseller, Chasing the Dragon, tells about Chan Wing-shun's amazing journey from addict to servant for Christ. This book's been translated into many languages. The book, Crack in the Wall: The Death and Life of Kowloon Walled City, is the account of her work there, some nine years later. There are many more yet to be told stories of well-known and all but unknown addicts who have found freedom in a God Who can heal lives. Maybe you've got a story to tell.
Here is some related reading for you: How Can I Overcome Addiction and Sin in My Life?
Resource – Scripture quotations are from The Holy Bible, English Standard Version® (ESV®), Crossway Bibles. (2007). ESV: Study Bible: English standard version. Wheaton, Ill: Crossway Bibles. Used by permission. All rights reserved.
Author's Bio:
Dr. Harshi Shingra is a licensed medical doctor with specialization in Pathology. She is currently employed as faculty in a medical school with a tertiary care hospital and research center in India as well as a medical review for Sunshine Behavioral Health. She has vast experience of over a decade in diagnostic, clinical, research and teaching work. She has a strong interest in medical content writing and reviewing. She also has several publications and citations in indexed peer reviewed journals.