When you look up the definition of conscience, one of the definitions you see is "the complex of ethical and moral principles that controls or inhibits the actions or thoughts of an individual". [1] So then, it only makes sense that the Bible would have something to say about this as well. Here is what I found the Bible has to say about the conscience, the good and the guilty.
Great General References About the Conscience
Romans 2:15 Which shew the work of the law written in their hearts, their conscience also bearing witness, and their thoughts the mean while accusing or else excusing one another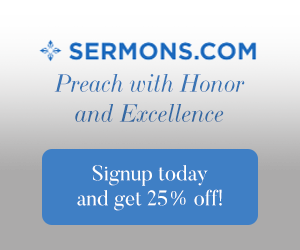 Romans 13:5 Wherefore ye must needs be subject, not only for wrath, but also for conscience sake.
1 Corinthians 8:7 Howbeit there is not in every man that knowledge: for some with conscience of the idol unto this hour eat it as a thing offered unto an idol; and their conscience being weak is defiled.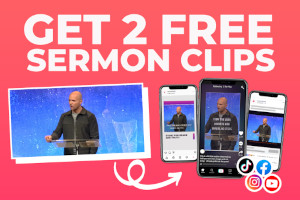 Hebrews 9:14 How much more shall the blood of Christ, who through the eternal Spirit offered himself without spot to God, purge your conscience from dead works to serve the living God?
What a Good Conscience Looks Like
Acts 24:16 And herein do I exercise myself, to have always a conscience void of offence toward God, and toward men.
Romans 9:1–2 I say the truth in Christ, I lie not, my conscience also bearing me witness in the Holy Ghost, That I have great heaviness and continual sorrow in my heart.
2 Corinthians 1:12 For our rejoicing is this, the testimony of our conscience, that in simplicity and godly sincerity, not with fleshly wisdom, but by the grace of God, we have had our conversation in the world, and more abundantly to you-ward.
1 Timothy 1:5–7 Now the end of the commandment is charity out of a pure heart, and of a good conscience, and of faith unfeigned: From which some having swerved have turned aside unto vain jangling; Desiring to be teachers of the law; understanding neither what they say, nor whereof they affirm.
1 Timothy 1:19–20 Holding faith, and a good conscience; which some having put away concerning faith have made shipwreck: Of whom is Hymenaeus and Alexander; whom I have delivered unto Satan, that they may learn not to blaspheme.
1 Peter 3:16 Having a good conscience; that, whereas they speak evil of you, as of evildoers, they may be ashamed that falsely accuse your good conversation in Christ.
Real Life Examples of a Guilty Conscience
Genesis 42:21 And they said one to another, We are verily guilty concerning our brother, in that we saw the anguish of his soul, when he besought us, and we would not hear; therefore is this distress come upon us.
Exodus 9:27 And Pharaoh sent, and called for Moses and Aaron, and said unto them, I have sinned this time: the Lord is righteous, and I and my people are wicked.
Ezra 9:6 And said, O my God, I am ashamed and blush to lift up my face to thee, my God: for our iniquities are increased over our head, and our trespass is grown up unto the heavens.
Psalm 40:12 For innumerable evils have compassed me about: Mine iniquities have taken hold upon me, so that I am not able to look up; They are more than the hairs of mine head: therefore my heart faileth me.
Daniel 5:6 Then the king's countenance was changed, and his thoughts troubled him, so that the joints of his loins were loosed, and his knees smote one against another.
John 8:9 And they which heard it, being convicted by their own conscience, went out one by one, beginning at the eldest, even unto the last: and Jesus was left alone, and the woman standing in the midst.
Examples of Remorse from a Guilty Conscience
1 Chronicles 21:17 And David said unto God, Is it not I that commanded the people to be numbered? even I it is that have sinned and done evil indeed; but as for these sheep, what have they done? let thine hand, I pray thee, O Lord my God, be on me, and on my father's house; but not on thy people, that they should be plagued.
Matthew 26:75 And Peter remembered the word of Jesus, which said unto him, Before the cock crow, thou shalt deny me thrice. And he went out, and wept bitterly.
Matthew 27:3–5 Then Judas, which had betrayed him, when he saw that he was condemned, repented himself, and brought again the thirty pieces of silver to the chief priests and elders, Saying, I have sinned in that I have betrayed the innocent blood. And they said, What is that to us? see thou to that. And he cast down the pieces of silver in the temple, and departed, and went and hanged himself.
Hebrews 12:16–17 Lest there be any fornicator, or profane person, as Esau, who for one morsel of meat sold his birthright. For ye know how that afterward, when he would have inherited the blessing, he was rejected: for he found no place of repentance, though he sought it carefully with tears.
Final Thoughts
It is our conscience that lets us know what is right and wrong. Every human has a conscience and every human has the opportunity to listen to it or ignore it. The truth of the matter is that even if you are good — the best person ever — you are still guilty; guilty of the sin that is deserving of death. Has your conscience been your witness to this truth? The good news is that you do not have to die because our Savior Jesus already died to pay your sin debt. It is our conscience that tells us that we are sinners in need of a Savior. Do you know you are a sinner and can be saved by grace? Do you know Jesus?
Take a look at this related article: What is a Seared Conscience?
Resource – Scripture quotations are from The Holy Bible, King James Version. [1] Conscience. (n.d.). Retrieved from http://www.dictionary.com/browse/conscience