What do we know about the Apostle Andrew?  What is it about this man's life and death that is important for us to know about?
The Apostle Andrew
The name "Andrew" means "manly, manhood" or "valor" and since God often ascribes meaning to names, this man must have been a manly man.  That is, he was likely a strong man both in will and physical stature.  Andrew, like his brother Peter, was a fisherman by trade, meaning that he was an outdoorsman and must have been very physically fit.  He was exposed to the conditions and had learned a trade that was also physically demanding.  We read of Andrew and Peter's calling in Matthew 4:18-22 "While walking by the Sea of Galilee, he saw two brothers, Simon (who is called Peter) and Andrew his brother, casting a net into the sea, for they were fishermen. And he said to them, 'Follow me, and I will make you fishers of men.' Immediately they left their nets and followed him. And going on from there he saw two other brothers, James the son of Zebedee and John his brother, in the boat with Zebedee their father, mending their nets, and he called them. Immediately they left the boat and their father and followed him."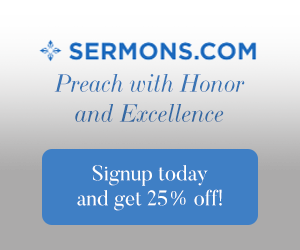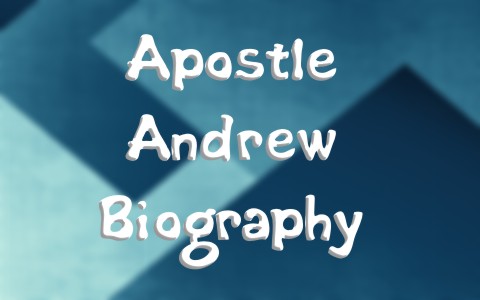 Forsaking All
Both Andrew and Peter left everything behind to follow Jesus to become "fishers of men." This is astounding if you think about it because they left their lifelong job security, the only thing they had ever known, everything that was familiar to them, and obviously they had to leave their family behind too, all walking away at Jesus' invitation. The words "Immediately they left the boat and their father and followed him" reveal to us the true nature of this "all" that they left to follow Him.  They forsook both their living and their father and family.  What their father must have felt about this is not stated but one wonders if Andrew and Peter's father tried to talk them both out of it and when he couldn't, must have been dumbfounded.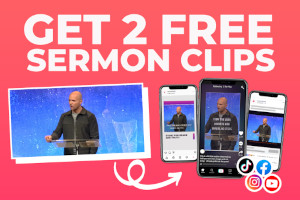 The Disciple of John the Baptist
Andrew was apparently a disciple of John the Baptist before he was a disciple of Jesus.  We read of an encounter between Andrew, John and Jesus in John 1:40-42 "Andrew, Simon Peter's brother, was one of the two who heard what John had said and who had followed Jesus. The first thing Andrew did was to find his brother Simon and tell him, "We have found the Messiah" (that is, the Christ). And he brought him to Jesus."  What I like about Andrew's nature was that he was always bringing people to Christ.  Perhaps he had been doing the same thing for John the Baptist. It wouldn't be surprising if he did given the fact that he was bringing others to Jesus.  Maybe that's because Andrew immediately recognized Jesus as the fulfillment of the long-prophesied Messiah (John 1:41).  Andrew and Philipp once even brought some Greeks to meet Jesus (John 12:22) so the thing that impresses me most about Andrew is that he forsook everything and everyone to follow Jesus and then was determined to bring others to Christ.  How much am I like that or how far do I fall short of that willingness to forsake all and bring others to Christ?
The Apostle Andrew's Death
From what we know from church history and tradition, Andrew kept bringing people to Christ, even after Jesus' death.  He never seemed to care about putting his own life at risk. It is believed that he was martyred by crucifixion in the city of Patras which was on the northern coast of Peloponnese which was in Greece.  Given the fact that he was likely crucified there, he must have, like many of the other apostles, went well beyond Judea to bring the gospel into all the world as Christ had commanded (Matt 28:19-20).  Church historian Eusebuis wrote that he may have brought the gospel to as far away as Kiev which is now part of Ukraine.  It's interesting that he was crucified like Christ but in the pattern or shape of an "X" which was often a Christian symbol and is now known as St. Andrew's cross because it was said that Andrew, like his brother Peter, considered himself unworthy of being crucified in the same manner as Christ was.  He was crucified close to 70 AD.
Conclusion
If Andrew's life is an example to us, let it be that like he did, we need to be bringing people to Christ and to go into all the world, even if it's our next door neighbor.  He forsook everything to follow Christ, including his family, his job security, and even his nation at the latter part of his life.  How often have we told others, "We have found the Messiah" (that is, the Christ)" (John 1:42)?  Speaking for myself, I can say, surely not enough times.
Read about Andrew's brother Peter here: Apostle Peter Biography
Resource – Scripture quotations are from The Holy Bible, English Standard Version® (ESV®), copyright © 2001 by Crossway, a publishing ministry of Good News Publishers. Used by permission. All rights reserved.