As Christians we often consider the cross and its significance to the salvation of the world. I think that during the spring and Easter time the cross and what it represents becomes even more prominent in our thoughts. It is at this time that I reflect upon the cross and I am humbled by the tremendous gift that is given to us all through the crucifixion and resurrection of our precious Savior and King Jesus.
An Impossible Situation
Sin and the results of sin have polluted our earth since the day that Adam and Eve disobeyed the only commandment that God gave to them in the Garden of Eden – "And the Lord God commanded the man, saying, Of every tree of the garden thou mayest freely eat: But of the tree of the knowledge of good and evil, thou shalt not eat of it: for in the day that thou eatest thereof thou shalt surely die." (Genesis 2:16-17). From that time on every human has inherited this death penalty for sin. Before that first sin, Adam and Eve lived in a perfect Garden, walked with the LORD and actually were perfect! Since that time we have all sinned and fallen short of the glory of God (Romans 3:23). This means that since we are not perfect we cannot be in the presence of our Perfect God in Heaven.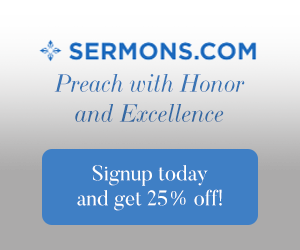 It seems like an impossible situation – we are all going to die! True, we will all die a physical death and leave this mortal body, but the question is, what comes next? I am glad you asked!
Someone Has to Pay the Price
That death penalty that is on the head of every human means that we are born on our way to a place outside of the glory of God. That place is called Hell and the death sentence is carried out there for all who die, unless the penalty is paid before we die that physical death.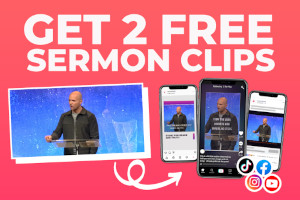 Though God is a just God and will allow us to be punished for our sins, He is also a loving God. In fact, He loves us so much that He gave us a most precious pardon through His only begotten Son, Jesus. In fact, the Bible says:
"For he [God] hath made him [Jesus] to be sin for us, who knew no sin; that we might be made the righteousness of God in him." 2 Corinthians 5:21
God allowed His sinless Son Jesus to step down from His throne in Heaven to take our place and pay that price for our sins. And though this is so incredibly amazing, it gets even better when you consider that Jesus "who for the JOY that was set before him endured the cross…" (Hebrews 12:2).

Why the Cross?
When Jesus came down from Heaven to minister on earth (John 1:1-14), He shared with many people the Words of God and the plan of salvation. He came to be the Deliverer that the Hebrews hoped and prayed for. Even so, the leaders at that time were threatened by Jesus' message and wrongfully accused Him of crimes that caused Him to receive a "death sentence". So, Jesus was bound to be executed and during this time the way that they executed many people was by death on the cross – crucifixion. The Bible says that Jesus was crucified at a place called Calvary which was on a hill outside of the city. Jesus accepted His death penalty without complaint (Mark 15:5). And this is the fulfillment of prophecy"
"He was oppressed, and he was afflicted, yet he opened not his mouth: he is brought as a lamb to the slaughter, and as a sheep before her shearers is dumb, so he openeth not his mouth." Isaiah 53:7
He suffered and died for us. For me! For you! His blood was shed to save us all for the Bible says "without the shedding of blood is no remission" (Hebrews 9:22) This is amazing love. But God's plan did not stop here.
Victory Over Death
Jesus did die on that cross at Calvary – it was an historical event witnessed by many. But He did not only die, after He was dead and buried He rose to life again. The news of His resurrection was delivered to the disciples by Mary Magdalene and the other Mary who received news of His resurrection from an angel. In fact, in the days that followed Jesus's resurrection, before He ascended into Heaven, He appeared several times to various people.
When we believe that Jesus indeed took our place and paid our sin debt, we too can have victory over death. Not physical death, because these mortal bodies will pass from the earth one day. The victory over death is the change in our eternal destination. When we believe in what Jesus did for us – and make it personal, we are no longer headed for Hell, but instead are on our way to Heaven to spend eternity in the glory of God and Jesus.
You cannot change your eternal destination yourself. There are not any Bible verses that say that when you are good enough you can go to Heaven. There are no Bible verses that say that you can earn your way to Heaven any which way. There is only One Way to Heaven, Jesus said it Himself "… I am the way, the truth, and the life: no man cometh unto the Father, but by me." (John 14:6)
A Promise is a Promise
When I reflect upon the cross and the resurrection, I am amazed at the abundant love that God has for me. I know that:
Because of that cross one day I will see Jesus face to face in Heaven
Because of that cross I don't have to worry whether or not I can be good enough to go to Heaven
Because of that cross YOU can also know FOR SURE that you will be with Jesus and the glory of God when you pass from earth
When you believe that Jesus died on that cross for you and accept this precious gift from God, just as Jesus rose from death 3 days later, you too can have victory over death and have eternal life
You do not need to know all about the Bible to begin your relationship with Jesus. When you believe in what He did for you God will give you the Holy Spirit to help you to learn and understand the Bible (Ephesians 1:12-14). The Holy Spirit will even help you to talk to God when you do not know the right words to speak (Romans 8:26-27). And "…the Spirit of him that raised up Jesus from the dead dwell in you, he that raised up Christ from the dead shall also quicken your mortal bodies by his Spirit that dwelleth in you." (Romans 8:11). Guess what? The truth of the Bible is that we can have victory over death because of what Jesus did on that cross and because of the power of the Holy Spirit to overcome death!
Do you know Jesus?
Here is more to consider as you reflect upon the cross and resurrection: Historical Evidence of Jesus' Resurrection
Resource – Scripture quotations are from The Holy Bible, King James Version