As Christians we believe in the death, burial and resurrection of Jesus. This is, in fact, one of the fundamentals of faith. Without this victory over death we could not enter into the kingdom (John 11:25; 1 Thes 4:14; Romans 6:4; Romans 8:11; 1 Cor 15:12-32). The fact that Jesus rose from the dead is corroborated by many witnesses in the Bible. Take a look at what I found in the Bible regarding who Jesus appeared to after His resurrection. This is the time that history records as the forty days between when He rose from the dead and then ascended to Heaven.
Jesus Appears Risen on the First Day (Easter)
Mark 16:9 Now when Jesus was risen early the first day of the week, he appeared first to Mary Magdalene, out of whom he had cast seven devils.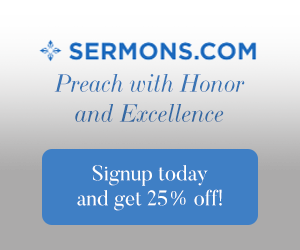 Matthew 28:1–4 In the end of the sabbath, as it began to dawn toward the first day of the week, came Mary Magdalene and the other Mary to see the sepulchre. And, behold, there was a great earthquake: for the angel of the Lord descended from heaven, and came and rolled back the stone from the door, and sat upon it. His countenance was like lightning, and his raiment white as snow: And for fear of him the keepers did shake, and became as dead men.
Luke 24:8–10 And they remembered his words, And returned from the sepulchre, and told all these things unto the eleven, and to all the rest. It was Mary Magdalene, and Joanna, and Mary the mother of James, and other women that were with them, which told these things unto the apostles.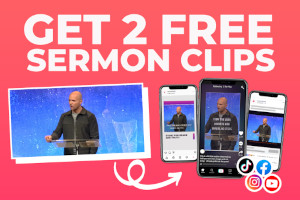 Luke 24:33–34 And they rose up the same hour, and returned to Jerusalem, and found the eleven gathered together, and them that were with them, Saying, The Lord is risen indeed, and hath appeared to Simon. 
Luke 24:13–16 And, behold, two of them went that same day to a village called Emmaus, which was from Jerusalem about threescore furlongs. And they talked together of all these things which had happened. And it came to pass, that, while they communed together and reasoned, Jesus himself drew near, and went with them. But their eyes were holden that they should not know him.
John 20:19–24 Then the same day at evening, being the first day of the week, when the doors were shut where the disciples were assembled for fear of the Jews, came Jesus and stood in the midst, and saith unto them, Peace be unto you. And when he had so said, he shewed unto them his hands and his side. Then were the disciples glad, when they saw the Lord. Then said Jesus to them again, Peace be unto you: as my Father hath sent me, even so send I you. And when he had said this, he breathed on them, and saith unto them, Receive ye the Holy Ghost: Whose soever sins ye remit, they are remitted unto them; and whose soever sins ye retain, they are retained. But Thomas, one of the twelve, called Didymus, was not with them when Jesus came.

Eight Days After The First Appearances
John 20:26–28 And after eight days again his disciples were within, and Thomas with them: then came Jesus, the doors being shut, and stood in the midst, and said, Peace be unto you. Then saith he to Thomas, Reach hither thy finger, and behold my hands; and reach hither thy hand, and thrust it into my side: and be not faithless, but believing. And Thomas answered and said unto him, My Lord and my God.
After His Death, Time Unknown
John 21:1–2 After these things Jesus shewed himself again to the disciples at the sea of Tiberias; and on this wise shewed he himself. There were together Simon Peter, and Thomas called Didymus, and Nathanael of Cana in Galilee, and the sons of Zebedee, and two other of his disciples.
Matthew 28:16–17 Then the eleven disciples went away into Galilee, into a mountain where Jesus had appointed them. And when they saw him, they worshipped him: but some doubted.
1 Corinthians 15:6 After that, he was seen of above five hundred brethren at once; of whom the greater part remain unto this present, but some are fallen asleep.
1 Corinthians 15:7 After that, he was seen of James; then of all the apostles.
When He Ascended to Heaven
Acts 1:2–3 Until the day in which he was taken up, after that he through the Holy Ghost had given commandments unto the apostles whom he had chosen: To whom also he shewed himself alive after his passion by many infallible proofs, being seen of them forty days, and speaking of the things pertaining to the kingdom of God:
Final Thoughts
Oh, what it must have been like to see the risen Savior! I am very thankful that God inspired men to write down this history for us. Reading the accounts is very encouraging as we look forward to the day when we see Jesus face-to-face.
Read more about the Resurrection here: 8 Important Facts About the Resurrection of Jesus
Resource – Scripture quotations are from The Holy Bible, King James Version