Hope. We use this word allot. It is a word that has been in our English language for many years. Therefore, the King James Version of the Bible presents us with many good verses about hope. Here are some of my favorites:
Featured Favorite KJV Hope Verses Hebrews 6:17-19: "Wherein God, willing more abundantly to shew unto the heirs of promise the immutability of his counsel, confirmed it by an oath: That by two immutable things, in which it was impossible for God to lie, we might have a strong consolation, who have fled for refuge to lay hold upon the hope set before us: Which hope we have as an anchor of the soul, both sure and stedfast, and which entereth into that within the veil "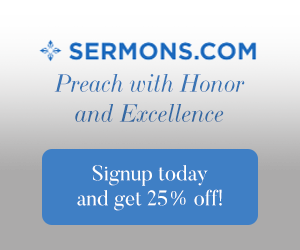 Psalms 39:7 – And now, Lord, what wait I for? my hope [is] in thee.
We hope in the Lord. This is another way of saying we trust in the Lord. When you read the Bible many times you will see these two words — hope and trust — used interchangably. This hope that we have as believers is what turns our faith from "things hoped for" into the "evidence of things not seen" (Hebrews 11:1).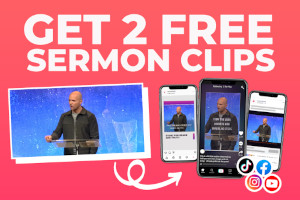 Psalms 71:14 – But I will hope continually, and will yet praise thee more and more.
Hope is not something that we should ever lose. The psalmist in this verse has a very active hope. A hope that is continual compells us to praise the Lord for all that He has done and all that He "continually" does for us. Just as Paul exhorts us to "pray without ceasing" (1 Thessalonians 5:17) so too should we "hope" without ceasing.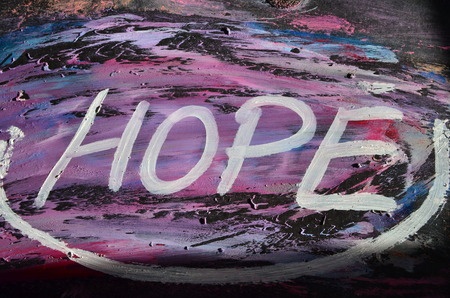 Isaiah 40:31 – But they that wait upon the LORD shall renew [their] strength; they shall mount up with wings as eagles; they shall run, and not be weary; [and] they shall walk, and not faint.
Though the word hope is not seen in this powerful passage from Isaiah, the verse is just full of hope. We see that concept of waiting and trusting as we saw earlier in Psalm 39:7. I love how the prophet paints a beautiful picture of how the eagle will give strength when we are weary — we don't have to walk it alone, our strength and hope is in the LORD and when we rely upon Him we will make it through even our toughest days here on earth. Hope helps us to run that race and faint not (Galatians 6:9).
Jeremiah 17:7 – Blessed [is] the man that trusteth in the LORD, and whose hope the LORD is.
The LORD has many names and as the prophet Jeremiah shares here, one of them is "hope". Again we see the importance of knowing that trusting and hoping are the actions that the LORD expects from His children. Hope brings blessings!
Lamentations 3:21-24 – This I recall to my mind, therefore have I hope. It is of the Lord's mercies that we are not consumed, because his compassions fail not. They are new every morning: great is thy faithfulness. The Lord is my portion, saith my soul; therefore will I hope in him.
Sounds like a song doesn't it? Indeed this the the passage in Scripture that is evident in the great hymn of faith "Great is Thy faithfulness". This is my "go to" Bible passage when I am having a bad day. What greater evidence of our faith can we have than when we wake up each morning abundantly blessed with "new" mercies from the Lord. How wonderful is He that He will not allow us to be consumed, wallowing in our sorrows, when we place our trust in Him. He turns our mourning into dancing, Hallelujah! (Psalm 30:11)
Romans 8:24-25 – For we are saved by hope: but hope that is seen is not hope: for what a man seeth, why doth he yet hope for? But if we hope for that we see not, [then] do we with patience wait for [it].
Wait a minute, I thought we are saved by grace (Ephesians 2:8-9). Well of course Paul is not contradicting himself. What he is pointing out is that "hope" can be a tangible thing. How is that? Again, I want to draw your attention to Hebrews 11:1 "… faith is the substance of things hoped for, the evidence of things not seen." It is the hope in that unspeakable gift (eternal salvation) that we have. For example, we might hope for a new home one day and as life goes on we diligently work hard and save money to buy that new home. Then comes that day that we finally sign the papers and move into the new home. We patiently waited for the home and although we could not "see" that new home when we hopefully waited for it, we still hoped. Hope brings patience.
Romans 15:13 – Now the God of hope fill you with all joy and peace in believing, that ye may abound in hope, through the power of the Holy Ghost.
I love how the harmony of the Scriptures are evident in this passage from Romans. Here we see 4 of the pieces of the fruit of the Spirit that Paul lists in Galatians 5 (hope, joy, peace and faith (believing)). The Holy Spirit (Ghost) is the power that allows us to abound in hope. Without Him (Holy Spirit) we have no hope.
Titus 2:13-14 – Looking for that blessed hope, and the glorious appearing of the great God and our Saviour Jesus Christ; Who gave himself for us, that he might redeem us from all iniquity, and purify unto himself a peculiar people, zealous of good works.
This is it, the ultimate hope! The hope that we have, looking forward to the day when our Saviour Jesus Christ appears and captures us up to be with Him for eternity (1 Thessalonians 4:17). Just as we saw in our featured verse above, we are reminded that Jesus will come to redeem us and this hope is like and anchor — sure and stedfast. For the believer, hope of redemption is something you can count on.
Final Thoughts
Certainly by now you see that "hope" is a good thing and that true hope is only available to believers since it is fruit of the Holy Spirit. What is your favorite KJV "hope" verse? Please share in the comments below.
Here is more about hope in the Bible: Hope in Hopeless Times
KJV Resource – Scripture quotations are from The Holy Bible, King James Version