When you study the entire book of James in the Bible you will see two distinct ideas being discussed: (1) marks of true faith and (2) marks false faith. Chapter 1 discusses several evidences of true faith (joy, patience, endurance, etc.). In the second chapter of this epistle James introduces the importance of "good works" as evidence of true faith as well.
Let's take a look at James 2 but before we do, keep in mind that this letter is addressed to fellow believers – specifically to Jewish converts (see James 1:1-2). Throughout the book it is clear that James assumes that those reading this letter have already accepted Jesus as Saviour and that because of this the power of the Holy Spirit helps us to discern what James wants us to know.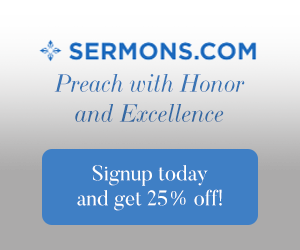 Key Verse "Yea, a man may say, Thou hast faith, and I have works: shew me thy faith without thy works, and I will shew thee my faith by my works."
The Household of Faith Shows no Partiality (vs. 1-9)
In the opening verses to chapter 2 James appears to be admonishing the body of Christ to stop showing partiality based upon social status: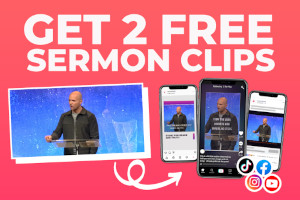 (James 2:1-9) My brethren, have not the faith of our Lord Jesus Christ, the Lord of glory, with respect of persons. For if there come unto your assembly a man with a gold ring, in goodly apparel, and there come in also a poor man in vile raiment; And ye have respect to him that weareth the gay clothing, and say unto him, Sit thou here in a good place; and say to the poor, Stand thou there, or sit here under my footstool: Are ye not then partial in yourselves, and are become judges of evil thoughts? Hearken, my beloved brethren, Hath not God chosen the poor of this world rich in faith, and heirs of the kingdom which he hath promised to them that love him? But ye have despised the poor. Do not rich men oppress you, and draw you before the judgment seats? Do not they blaspheme that worthy name by the which ye are called? If ye fulfil the royal law according to the scripture, Thou shalt love thy neighbour as thyself, ye do well: But if ye have respect to persons, ye commit sin, and are convinced of the law as transgressors.
Question 1: Jesus spoke of a rich man and Lazarus, where can you find that passage in the Bible?
Question 2: James refers to the "royal law" in verse 9 above. Where is this "law" first introduced in Scripture? (hint: you can search for The Greatest Commandment)
Question 3: Cite at least one more Scripture reference that refers to brotherly love.
The Law or Faith? (vs. 10-13)
(James 2:10-13) For whosoever shall keep the whole law, and yet offend in one point, he is guilty of all. For he that said, Do not commit adultery, said also, Do not kill. Now if thou commit no adultery, yet if thou kill, thou art become a transgressor of the law. So speak ye, and so do, as they that shall be judged by the law of liberty. For he shall have judgment without mercy, that hath shewed no mercy; and mercy rejoiceth against judgment.
Verse 10 of James 2 is one of the most popular verses that people cite when considering how difficult it is to keep the law. To understand this more we need to remember the purpose of the law. The law is there to show us our need for a Saviour so that we may be justified by faith. Once we are saved by grace through faith, we are no longer under the law and therefore we need not be in bondage to the law. (Galatians 3:24-26; Ephesians 2:8-9). He goes on to say that we shall be judged without mercy if we have showed no mercy, introducing the idea of how even the believer will be judged according to their works … not for salvation, but for rewards at the Judgment Seat of Christ (2 Corinthians 5:10-15). I love how James ends this passage by reminding the reader that "mercy rejoiceth against judgment". Think on that!
Question 4: Other than Ephesians 2:8-9 what other passage(s) in Scripture can you cite that prove our works cannot save us?
Question 5: There are other judgments in the Bible, can you find one that talks about judgment for the unbeliever? (hint: this is known as the Great White Throne judgment)
Works as Evidence of Faith (vs. 14-20)
(James 2:14-20) What doth it profit, my brethren, though a man say he hath faith, and have not works? can faith save him? If a brother or sister be naked, and destitute of daily food, And one of you say unto them, Depart in peace, be ye warmed and filled; notwithstanding ye give them not those things which are needful to the body; what doth it profit? Even so faith, if it hath not works, is dead, being alone. Yea, a man may say, Thou hast faith, and I have works: shew me thy faith without thy works, and I will shew thee my faith by my works. Thou believest that there is one God; thou doest well: the devils also believe, and tremble. But wilt thou know, O vain man, that faith without works is dead?
This section of Scripture is one that many misunderstand and even misinterpret. Some might say that James totally contradicts what Paul teaches about faith and works. However when you study this in context with the closing verses it becomes very clear that the teachings of James and Paul are in total harmony, as they both teach that faith comes first and then works show evidence of faith.
It is true that the faith of a person is between them and God. That is to say that no one really knows if a person is truly a Christian but God and the believer. However, true Christianity produces fruit and that fruit is always to the glory of God.
Question 6: James talks about showing his faith by works. As a believer what are some of the things you can do to show others that you are truly saved? Feel free to cite Scripture passages to support your answer.
Faith Produces Good Works (vs. 21-25)
As we saw in the previous passage anyone can have faith, but faith without works is dead. We need faith to believe and please God (Ephesians 2:8-9; Hebrews 11:6) but faith also produces fruit (Galatians 5:22-25) and the things that we do as a believer should show evidence of that fruit in our life. It is that fruit (works) that continually add to our faith, growing it. When we quench the Holy Spirit (Who produces that fruit) our faith will not grow and therefore it becomes "dead" faith.
In the closing verses James drives his point home by giving some examples of Old Testament people who "proved" their faith by works. He uses a great play on words in the ending verse "For as the body without the spirit is dead, so faith without works is dead also". The "spirit" of the body is the breath of life that we have, when that breath leaves us our body physically dies. Likewise, to keep faith alive we must always defer to the power of the Holy Spirit to produce good works so our faith grows.
(James 2:21-26) Was not Abraham our father justified by works, when he had offered Isaac his son upon the altar? Seest thou how faith wrought with his works, and by works was faith made perfect? And the scripture was fulfilled which saith, Abraham believed God, and it was imputed unto him for righteousness: and he was called the Friend of God. Ye see then how that by works a man is justified, and not by faith only. Likewise also was not Rahab the harlot justified by works, when she had received the messengers, and had sent them out another way? For as the body without the spirit is dead, so faith without works is dead also.
Question 7: The Holy Spirit produces fruit (good works) in us. Where in the Bible are we warned not to disregard the promptings of the Holy Spirit?
Question 8: James speaks of Abraham sacrificing Isaac. Where in the Bible can we find that account?
Question 9: Who was Rahab and how was she justified? (hint: Crystal McDowell wrote about her: Rahab in the Bible)
Question 10: The second chapter of James speaks of many types of people. Even a prostitute is offered the opportunity to do something for God's people. James uses the word "justified" often in this closing passage. What is a simple definition of "justified" as it applies to this chapter in James?
James chapter 2 is a great study and when you compare it line upon line with other Scriptures you learn how important "good works" are to our faith – not for salvation, but as evidence of our faith so that others can see and believe too. Do you know Jesus? Have you trusted Him for eternal life?
Answer 1: Luke 16:19-31

Answer 2: Matthew 22:39

Answer 3: Hebrews 13:1; John 13:34; John 15:13; Romans 12:10; 1 Peter 1:22; 1 John 4:7; (any one of these, or if you can find another)

Answer 4: Titus 3:5

Answer 5: Revelation 20:11-15

Answer 6: Answers vary

Answer 7: Ephesians 4:30; 1 Thessalonians 5:19 (others?)

Answer 8: Genesis 22:1-19

Answer 9: Rahab was a prostitute (harlot) who hid Joshua's spies as the city of Jericho was being attacked. She and her family were saved from certain death in return for the shelter and safety that she gave to Joshua's men. She believed in God and later became an ancestor of King David.

Answer 10: acceptable (other synonyms: validated, vindicated, pardoned, verified, others?)

Take a look at another Bible study:
Resource – The Holy Bible, King James Version