What do Christians do when they can't attend church due to pandemics or stay-at-home orders?
Isolation
What do Christians do when they can't attend church due to pandemics or stay-at-home orders? Many believers around the world are separated from one another and cannot even attend a church, so they must have their own worship services where they are, but there are some places where even owning a Bible can bring death, so not every believer can assemble together with the saints as the Bible commands (Heb 10:24-25). When it becomes impossible to worship at your own church or assemble together with other believers, we can still keep in touch by email, phone calls, texts, and through the various social networks like Facebook. Just because we can't be together doesn't mean we can't remain together, at least in spirit. We are still one body…the body of Christ, the church.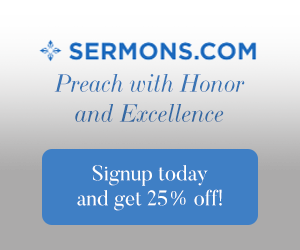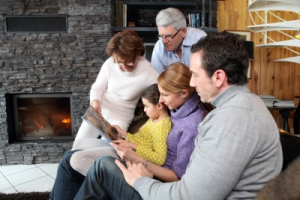 Christ's Body
The church has never been just a building but the members of the body which God is building today. Jesus said "I will build My church" (Matt 6:18), and He didn't mean brick and mortar buildings. We know that not even the gates of death can stop His church, so even if we become separated for a time by pandemics, bad weather, stay-at-home orders, or whatever, it doesn't mean we can't stay connected. Rest assured; no pandemic can stop the church or prevent it from doing what Christ's commanded it to do, however there are times when the church is limited by physical circumstances. When that happens, we can still come to God and worship Him on our own or as a family. When we're isolated, it's even more critical that we stay unified by whatever means possible.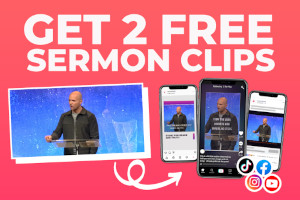 Online Services
Many churches today record their services and then download them onto some social media sites. Others upload them onto You Tube where others can watch the service. Facebook lets you go live if you want to, so you can still be "at" services, leave comments, but it's not just Sunday worship services that can be recorded. There are some churches that are providing online Bible studies while some have even done their Sunday school lessons online for their stay-at-home students. The advantage is you can lay out your Bible, your notebook, and a cup of coffee on the kitchen table and just listen and watch. You can even pause the message and listen to it later. There are a lot of opportunities to use the Internet, smart phones, and social media to worship together, even if's a "virtual" one.
Chat Rooms
On some social networks, you can create a chat room and invite several members to create a small group, but it's best to keep these groups under ten. Ideally, it should be about 4-6 members, but these can be productive studies and can help us stay connected, even though we're physically apart. You can even create a Facebook page for a group from your church to discuss what's happening in the world and how we view it through the lens of God's sovereignty.
Prayer and Study
It's very easy to just forget about church services when your church is closed due to weather or pandemics or other circumstances, so it takes effort to stay connected to God and His Word while you're isolated. One way to stay connected to God is through prayer and study. It's not the same when you don't have a pastor going through Scriptures and explaining the texts for you, but a good study Bible helps a lot, however it all begins with prayer because the Spirit of God opens the Word of God and illuminates the Son of God, and that's the will of God! Without consistent prayer and intake of the Word, even watching online church services may not be enough. It may leave you in a spiritual drought.
Music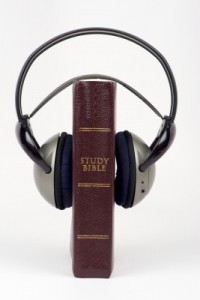 It's very easy to forget an essential component of worship when your "home alone." I'm talking about music. Worshiping God in word and song is vital to me, and I don't know about you, but that's something I really miss when I can't attend worship services. When I can't attend, I can find some great worship songs to listen to and sing along with. Worship music often prepares our minds and hearts to receive the message, so worshiping in song before you study the Word or hear it preached online can help us to be more open to the Word. And, just as in services, it's good to end your or your families worship service with a song, and of course, finally, with prayer. These elements are truly beneficial to a worship service at home.
Podcasts
There are hundreds of solid Bible teachers and pastors out there who provide free mp3 and mp4 downloads, or you listen free online to just about anybody, however we must be sure of who it is doing the teaching and if they're preaching and teaching sound biblical doctrine (i.e. Eph 2:8-9). Ask your pastor or a trusted Christian friend who they recommend listening too, but don't forget to listen to your own church's online services, if they have one. If they do, you generally find them on Facebook or You Tube or some other site.
Conclusion
Maybe you can give us a suggestion and add something that we could do that would help us deal with not being able to worship together as a church. I've only touched on a few suggestions, but we know it's important to stay connected to the church and to stay together as the Body of Christ, the Church, even if we're apart. Let's take the author of Hebrews admonition that we should "consider how to stir up one another to love and good works" (Heb 10:24), which means we are not to be "neglecting to meet together, as is the habit of some, but encouraging one another, and all the more as you see the Day drawing near" (Heb 10:25).
Here is some related reading for you: How Should Christians React to the Coronavirus Crisis?
Resource – Scripture quotations are from The Holy Bible, English Standard Version® (ESV®), Crossway Bibles. (2007). ESV: Study Bible: English standard version. Wheaton, Ill: Crossway Bibles. Used by permission. All rights reserved.