If you're not able to worship together on Easter Sunday or Resurrection Sunday because of a stay-at-home order or quarantine, here's how to celebrate the risen Lord.
Prayer
Today there are many factors which prevent the church from gathering together collectively or corporately, and worshiping God together. Even if you're alone in your home and you can't worship God at your church because of a stay-at-home order or quarantine, you can still worship God. Just like worship services at a church, we can have home worship services, and they always begin with prayer. Your own church service should always be about God because it is for God, but it begins with prayer to God, particularly asking for the Holy Spirit's help.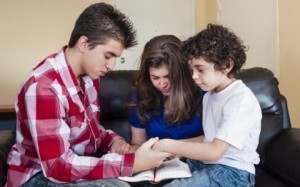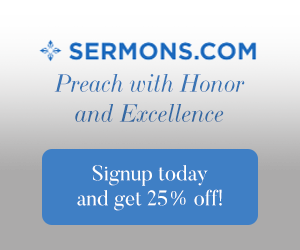 Ask the Spirit to help you in your home worship services, and to stay faithful every week in worshiping God, even if you can't make it to church. If for whatever reason, the church is closed, we don't have to sit on our hands until it opens again….we can still worship God at home. Pray to the Holy Spirit to open your minds to the Word of God and to rightly understand the teachings of whatever teaching there will be at home. Dads need to take the lead in this, so try to have some kind of structure or order of service, and if possible, let everyone have an order of events for your home worship service so they'll know what's going on and what comes next. Print out a small church worship service agenda like a church bulletin. We know that God is not the Author of confusion but of order (1 Cor 14:33).
Worship Music
Every worship service needs to have good worship music, and music that's biblically sound. Songs like Amazing Grace and Nothing but the Blood are both inspiring and theologically correct. Maybe you have worship music of your own at home, but if not, you can look to the Internet because there are hundreds of appropriate worship songs available to listen to and some have the words so you can sing along, but these songs should be more about Jesus' resurrection and bring glory to the one and only Son of God; the only way by which we can be saved (Acts 4:12).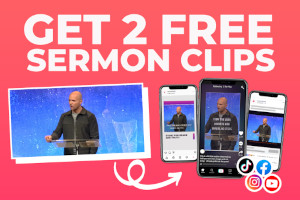 The Sermon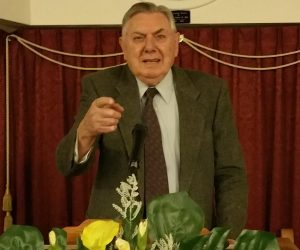 If you're not able to attend church for whatever reason, there are many alternatives to hearing the Word of God preached, and by some very fine preachers. Many churches do their services on line. Others are freely available on the Internet, but you'll want to make sure that the pastor or teacher is biblically solid. There are far too many that don't preach the full gospel, so make sure it's someone you trust. Another option is listening to a podcast. Most mp3 and mp4's are free to listen to or you can listen on line. When we can't worship at church, especially for Easter services or Resurrection Sunday, we still need to hear the Word preached and taught. If there is no Internet available, a reading of the Word is a must. There is power in God's Word (Rom 1:16; 1 Cor 1:18), so unleash it.
Reading the Word
Every worship service must have the preaching of the Word, because that's the main course for the service. That's how we get fed. The Apostle Paul told Timothy to "preach the word; be ready in season and out of season; reprove, rebuke, and exhort, with complete patience and teaching" (2 Tim 4:2). In other words, preach the Word of God whatever season it is and whatever time of year it is and for whatever occasion that's needed, and use Scripture itself because only the Word of God can "reprove, rebuke, and exhort" us as needed, and we surely need it.
Resurrection Evidence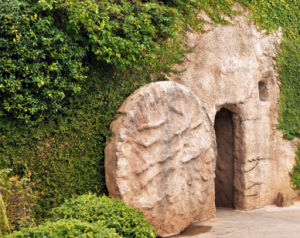 Even if everyone in your home believes in God and in the resurrection, teach them about it again. For example you can tell them that in the whole of Judea and Samaria, there were several hundred eye witnesses who saw Jesus before, and more importantly, after His crucifixion, death, and resurrection (Luke 24:15-24, Act 1:3-4, 2:31-32, 9:3, 17, 1 Cor 15:4-8, 9:1, 2 Pet 1:16-21, John 3:2, 15:27, 1 John 1:1-3, 14). Paul says that after Jesus was crucified and was resurrected on the third day, "he appeared to Cephas, then to the twelve. Then he appeared to more than five hundred brothers at one time, most of whom are still alive, though some have fallen asleep" (1 Cor 15:5-6). To have over 500 eye witnesses, and many still living at the time, is evidence that is indisputable for the resurrection of Jesus Christ.
There must have been hundreds or thousands of eye witnesses that saw Jesus' crucifixion, but also saw the empty tomb of Joseph of Arimathea which Joseph had given for Jesus' burial site.  Historians know that Jesus' public execution was widely known by all in Judea and beyond.  The Roman's had a custom of crucifying criminals near major roadways, so we can say with assurance about the resurrection of Jesus Christ, there is enough evidence, and it is strong enough, as to be admissible in a court of law, so make sure your family knows this. It is a know-so faith, not a hope-so faith.  We worship what we knowto be true and we believe what we hear from Scripture.  Jesus was resurrected and we too shall be someday.
Conclusion
I hope you can worship God at your church, but if you can't, you can still worship God at your home this Sunday. For whatever reason you're not able to worship at church this Sunday, worship at home, and begin it with prayer…follow through with good, wholesome worship music…next, start a sermon or listen to one on line…if none are available, have a reading of the Word, and finally, close the home worship service with music, and finally with prayer. Everything starts with prayer and everything should end with prayer, so don't let circumstances stop you from worshiping God. You don't need a church building to worship God…you just need a few people who are willing to worship with you, and that's probably going to be your family. We can worship God in Spirit and in truth (John 4:24). If you've never trusted in Christ, then you need to put your trust in Christ today; if not, you will face God's wrath, either after death (Heb 9:27) or at the Great White Throne Judgment (Rev 20:12-15).
Here is some related reading for you: How to Worship God When You Can't go to Church
Resource – Scripture quotations are from The Holy Bible, English Standard Version® (ESV®), Crossway Bibles. (2007). ESV: Study Bible: English standard version. Wheaton, Ill: Crossway Bibles. Used by permission. All rights reserved.