I believe that all Christians pray. Even if they do not have a personal time of prayer, they most likely pray in church or at small groups. The Bible encourages us to pray for one another (Ephesians 6:18; James 5:16). It tells us to pray not only for each other but also to pray for our enemies (Matthew 5:44).
One of the best ways we can love our husband is the pray for him. I encourage you as you pray for your husband take the following advice to heart.
Pray Often
Pray without ceasing (1 Thessalonians 5:17)
Your husband trusts that you pray for him and the Bible clearly encourages us that prayer is an "always" kind of thing. This does not mean that you need to be constantly on your knees in fervent prayer. It can be as simple as when you think of your husband during the day just offer up a special prayer … a couple words because he is on your heart. There are so many things for which you can pray for your husband. Consider offering something different each time.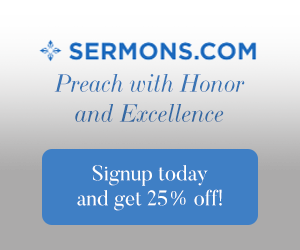 Pray For Humility
But he giveth more grace. Wherefore he saith, God resisteth the proud, but giveth grace unto the humble.(James 4:6)
Your husband is called to be the leader in your home (Ephesians 5:22, 28-31). Pray that he humbles himself before the Lord in all that he does. God listens to the humble and gives them grace.
Related reading: How To Remain Humble in a Fallen World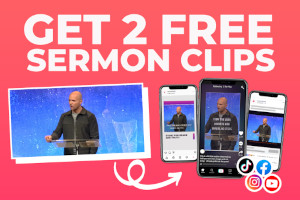 Pray for Spiritual Strength
Keep thy heart with all diligence; for out of it are the issues of life. (Proverbs 4:23)
Pray that your husband regularly reads his Bible, meditates upon the Word and even memorizes Scripture. These things will guard his heart and enable him to agree with the Lord about all issues of life. God's Word is strength, pray that your husband loves his Bible time and commits to being daily in the Word.
Pray for Faithfulness
But put ye on the Lord Jesus Christ, and make not provision for the flesh, to fulfil the lusts thereof. (Romans 13:14)
Even though we claim Christ as our Saviors sometimes we fall and give into our old carnal ways. Pray that your husband chooses daily to "put on Christ" so that he can be prepared to faithfully keep his relationships with you, your family and others pure. Pray that he is protected from temptations to engage in inappropriate relations with the opposite sex and that he remains committed to you.
Pray that Integrity is Foremost in Everything He Does
The just man walketh in his integrity: his children are blessed after him. (Proverbs 20:7)
Pray that he makes good and honest decisions in all that he does. Pray that he remembers his testimony and that nothing he does will tarnish that or the name of Jesus. Pray that he is honest and meek in pointing out when someone else needs to practice integrity as well and that he can gently teaches them how to do right.
Pray that He Looks to Edify You and Your Family
Let no corrupt communication proceed out of your mouth, but that which is good to the use of edifying, that it may minister grace unto the hearers. (Ephesians 4:29)
Sometimes it is very difficult to control our tongue and therefore when our husband needs to correct us and our children he sometimes chooses words that are harsh and hurtful. Pray that your husband chooses to build up even when he must chastise. Pray that he chooses to speak the truth in love. Pray that you accept his chastisement and act upon it in a godly way.
Pray that He Relaxes
Then he said unto them, Go your way, eat the fat, and drink the sweet, and send portions unto them for whom nothing is prepared: for this day is holy unto our Lord: neither be ye sorry; for the joy of the Lord is your strength. (Nehemiah 8:10)
Your husband has a tough job and sometimes he forgets that it is good to enjoy the fruit of his labor. Pray that your husband regularly stops and relaxes in the Lord. Pray that you can come up with some ideas on how he can do that and that you schedule this much needed time of relaxation for your husband.
Pray that He is a Good Father
Thou therefore, my son, be strong in the grace that is in Christ Jesus. And the things that thou hast heard of me among many witnesses, the same commit thou to faithful men, who shall be able to teach others also. (2 Timothy 2:1-2)
Pray that your husband properly disciplines your children and that he provides an example on which your children can model their own lives. Pray that he shows love in disciple and fellowship with your children. If you have no children pray that your husband can find young men to disciple.
Pray that He is a Man of Prayer
Confess your faults one to another, and pray one for another, that ye may be healed. The effectual fervent prayer of a righteous man availeth much. (James 5:16)
Pray that your husband seeks to spend quiet time with the Lord. Pray that he diligently thanks the Lord for His goodness and guides him throughout the day. Pray that he knows that the Lord is the light unto his path.
Pray that He is protected from the Wiles of the devil
For the weapons of our warfare are not carnal, but mighty through God to the pulling down of strong holds;) Casting down imaginations, and every high thing that exalteth itself against the knowledge of God, and bringing into captivity every thought to the obedience of Christ; And having in a readiness to revenge all disobedience, when your obedience is fulfilled. (2 Corinthians 10:4-6)
Pray that your husband relies upon the strength and power of the Holy Spirit to show him the lies of Satan and that he never quenches the Holy Spirit. Pray that his eyes are on the Father so that he knows always what is the right choice. Pray that he continually seeks the Lord and uses His weapons in the daily spiritual warfare that faces him.
Conclusion
God made you for your husband as the help he needs to meet his daily needs. A great and most precious way that you can be that "help meet" is to pray for him. Praying for your husband is a selfless act of love, one that he needs and desires from you.
Resource – The Holy Bible, King James Version