Have you noticed that there's a shortage on patience these days? How can believers show patience in an ungodly world?
What is Patience?
Have you noticed that there's a shortage on patience these days? How can believers show patience in an ungodly world? The dictionary defines patience as the ability or capacity to remain patient and enduring under difficult circumstances without making a rash statement or decision. In regards to be severely persecuted, Jesus said we must show patience, saying, "Do not resist the one who is evil. But if anyone slaps you on the right cheek, turn to him the other also" (Matt 5:39). We are to turn the other cheek in the sense of not retaliating when we are insulted for Jesus' name's sake. That is the context of verses 38-42 because He goes on to say "if anyone would sue you and take your tunic, let him have your cloak as well. And if anyone forces you to go one mile, go with him two miles. Give to the one who begs from you, and do not refuse the one who would borrow from you," so Jesus is telling us to go the extra mile for someone.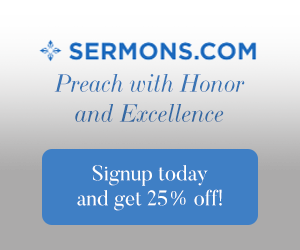 Vengeance is God's
In the 12th chapter of Romans, God commands Christians to not take matters into their own hands, and "never avenge yourselves, but leave it to the wrath of God, for it is written, "Vengeance is mine, I will repay, says the Lord" (Rom12:19). To retaliate is to place ourselves in the judgment seat of God, but surely it will only make matters worse. Leave these injustices done against us in the fully capable hands of God, but in His time, not ours. God declares, "I choose the appointed time; it is I who judge uprightly" (Psalm 75:2). If we repay evil for evil, then we are lowering ourselves to the one who has done evil to us and trying to overcome evil with more evil, and that doesn't work! Let us "not be overcome by evil, but overcome evil with good" (Rom 12:21), and "Repay no one evil for evil, but give thought to do what is honorable in the sight of all" (Rom 12:17). It is God Who "will render to each one according to his works: to those who by patience in well-doing seek for glory and honor and immortality, he will give eternal life" (Rom 2:6-7).
Biblical Patience
God definition of patience and the world's definition are far apart. Proverbs 25:15 states "With patience a ruler may be persuaded, and a soft tongue will break a bone." Our words can penetrate deep into someone's heart and we can do great damage by what we so, so part of the difficulty with Christians is that we are sometimes not very patient, despite the fact we're told to "encourage the fainthearted, help the weak, be patient with them all" (1 Thess 5:14). Try to read Scripture with this in mind, and that's "whatever was written in former days was written for our instruction, that through endurance and through the encouragement of the Scriptures we might have hope" (Rom 5:4). Paul's desire was that "the God of endurance and encouragement grant you to live in such harmony with one another, in accord with Christ Jesus, that together you may with one voice glorify the God and Father of our Lord Jesus Christ. Therefore welcome one another as Christ has welcomed you, for the glory of God" (Rom 5:5-7).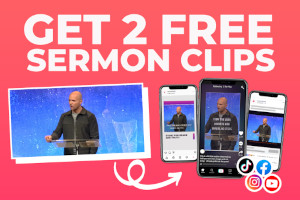 Godly Patience
One man said that the only exercise some Christians get is stretching the truth, jumping to conclusions and running down others, but God admonishes us to know that "Love bears all things, believes all things, hopes all things, endures all things" (1 Cor 13:7). When he says that love "believes all things," I think Paul is saying we give people the benefit of the doubt. We assume the best in people, not the worst. Often times, we don't have all the facts. Countless times, I've assumed something about someone, only to discover that countless times, I was wrong! All too often I assumed that someone did something with evil intent or motives, only to find out later that this was not the case, so I'm with Paul who tells me to "Be patient, therefore, brothers, until the coming of the Lord. See how the farmer waits for the precious fruit of the earth, being patient about it, until it receives the early and the late rains. You also, be patient. Establish your hearts, for the coming of the Lord is at hand" (James 5:7-8).
The Fruit of Patience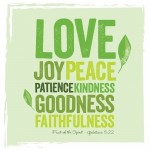 Patience is not really a gift but a fruit…a fruit of the Holy Spirit. The Apostle wrote that "the fruit of the Spirit is love, joy, peace, patience, kindness, goodness, faithfulness, gentleness, self-control; against such things there is no law. And those who belong to Christ Jesus have crucified the flesh with its passions and desires. If we live by the Spirit, let us also keep in step with the Spirit [so] let us not become conceited, provoking one another, envying one another" (Gal 5:22-25). Someone who is patient will live in peace with others and be faithful in their walk with Christ, living in a gentle way among all men and women, displaying self-control. Jesus said that "every healthy tree bears good fruit, but the diseased tree bears bad fruit. A healthy tree cannot bear bad fruit, nor can a diseased tree bear good fruit. Every tree that does not bear good fruit is cut down and thrown into the fire. Thus you will recognize them by their fruits" (Matt 7:17-20). If the fruit of patience is missing, maybe it's time for self-examination. Do you bear the fruit of love, joy, peace, kindness, goodness, faithfulness, gentleness, and self-control? Remember, only a good tree produces good fruit. Jesus warns that "Not everyone who says to me, 'Lord, Lord,' will enter the kingdom of heaven, but the one who does the will of my Father who is in heaven" (Matt 7:21).
Conclusion
God is infinitely patient, waiting even today that some may be saved, knowing He desires that none perish apart from Christ, so we too must be patient with the lost, for at one time, we also walked in darkness. Let us give people, not what they deserve, but what they need, and that's patience, love, and compassion, for God showed that to us, and that was even while we were still sinning, wicked, ungodly people (Rom 5:6-10). Let us remember that in former times, we too were just like the world. We could not please God. In fact, Paul actually reminds us that "such were some of you. But you were washed, you were sanctified, you were justified in the name of the Lord Jesus Christ and by the Spirit of our God" (1 Cor 6:11). Pray that those who are not yet justified might come to repentance and come to saving faith in Jesus Christ our Lord, and by all means, be patient with them as the Lord was with us before we were saved, so let's you and I "Be patient, therefore, brothers, until the coming of the Lord" (James 5:7a).
Here is some related reading for you: What Does the Bible Say About Patience? A Christian Study
Resource – Scripture quotations are from The Holy Bible, English Standard Version® (ESV®), Crossway Bibles. (2007). ESV: Study Bible: English standard version. Wheaton, Ill: Crossway Bibles. Used by permission. All rights reserved.