When life seems to be too much for us, and we're out of energy to keep on fighting, how can we find strength in God?
The Lord is our Strength – Exodus 15:2
When life seems to be too much for us, and we're running out of energy, and we don't feel like we can keep on fighting, how can we find strength in God? Read how Moses praised God for becoming his source of strength after Israel crossed the Red Sea and how He can become your strength too (Ex 15; Joshua 1, Phil 4). After the miraculous crossing of the Red Sea, Moses didn't rejoice in his ability to lead the people. No! Moses accurately stated that "The Lord is my strength and my song, and he has become my salvation" (Ex 15:2a). No wonder in the Song of Moses, he could not help but shout, "this is my God, and I will praise him, my father's God, and I will exalt him" (Ex 15:2b). What praises ought we to be shouting about in proclaiming the goodness of God and that He is our source of strength? The joy we find in God and in His precious promises ought to give us strength, for we know that "the joy of the Lord is your strength" (Neh 8:10). Tap that source of strength. It's at your disposal any time you need it.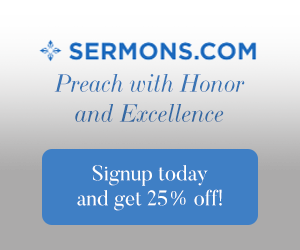 Strength is Found in God – Psalm 28:7
Read how David depended upon God while running for his life from King Saul and how the Lord strengthened him in this trial. He understood that it was not by the arm of flesh that he would be saved, but by God Almighty's intervention. This is why David wrote, "the Lord is my strength and my shield; in him my heart trusts, and I am helped" (Psalm 28:7). God is not only David's source of strength but "The Lord is the strength of his people" (Psalm 28:8), meaning ancient Israel, but also meaningful for us today. God is still offering us rest today (Heb 4). Jesus said, "Come to me, all who labor and are heavy laden, and I will give you rest" (Matt 11:28-30). Place your yoke upon Him, meaning, let Jesus take the primary load. He has said that "my yoke is easy, and my burden is light" (Matt 11:30). Our own way will be hard and our burdens will be heavy!
Doing Through Christ – Philippians 4:13
The Apostle Paul acknowledges that when he is weak, he is really strong, at least in the Lord (2 Cor 12:10), so how you can receive Jesus' strength too? Jesus doesn't want us to ask, "What can you do for you," but "What can I do through you?" Jesus has said that we can do nothing without Him (John 15:5), and "nothing" is not a little "something." Only through Christ can we do anything good. The Apostle Paul says, "I can do all things through him who strengthens me" (Phil 4:13), meaning the opposite must be true: "I can't do anything unless it's through Him."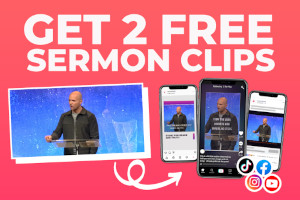 Strength Through Discipline – Hebrews 12:12
The author of Hebrews reveals to us how we can strength our droopy hands and feeble knees when we are disciplined by the Lord our God. That is in the context of being disciplined by the Lord (Heb 12:7-11), but we should never lose heart because "God is treating you as sons" and daughters (Heb 12:7). It's like we might say as a parent, "Don't play in the street…it's too dangerous." Parents do this because they are motivated by love and seek to protect their children, so when God takes us behind the "spiritual woodshed," we need to "Therefore lift your drooping hands and strengthen your weak knees" (Heb 12:12). Discipline is an act of love and He is acting in love. Thank Him for that. Hate is not the opposite of love; it is apathy, or not even caring. God's caring enough to discipline us should strengthen us.
His Strength is With You – Joshua 1:9
Read how Joshua sought and found God's strength by strict obedience to His Law. Joshua never deviated from what was written in the Word, and that's good, but now, ancient Israel's only leader up to that time, Moses, was gone. There would be new leadership and new problems and new pressures, so God wanted to reassure Joshua that just as He had been with Moses, He would be with him. God would go up with them into the Promised Land. In one of the most encouraging Bible verses in Scripture, God promises Joshua, "Have I not commanded you? Be strong and courageous. Do not be frightened, and do not be dismayed, for the Lord your God is with you wherever you go" (Joshua 1:9). The same could be said for you.  He is with you and will go wherever you go.  Besides, where can you go that the Lord isn't already there (Psalm 139:7-12)?  It's not possible that God goes with you some places and not all places!
Conclusion
We must trust God when we seem like we're at the end of our rope and all hope has seemed to run out. It is times like these that we must see with the eyes of faith and trust God in the darkness. He is never going to forsake us or leave us (John 6:37, 39). Before we end, I hope that you have already trusted in Jesus Christ.  If not, is there a reason that you are holding back from believing in Christ?  Is there something or someone who is keeping you from the cross of Christ?  If so, what is your soul compared to eternity?  It pains me to tell the lost that if they still haven't trusted in the Son of God, then He will be their Judge someday and not their Savior today, therefore, repent of your sins right now, today and put your trust in Savior or you will surely face God's judgment after death (Heb 9:27) or at Christ's appearance (Rev 20:12-15), whichever happens to come first.
Here is some related reading for you: Bible Verses About Strength – 25 Encouraging Scripture Quotes
Resource – Scripture quotations are from The Holy Bible, English Standard Version® (ESV®), Crossway Bibles. (2007). ESV: Study Bible: English standard version. Wheaton, Ill: Crossway Bibles. Used by permission. All rights reserved.