It's easy to slide into complacency in the Christian faith, but how can we avoid turning into a lukewarm Christian?
Yeast and Sin
It's easy to slide into complacency in the Christian faith, but how can we avoid turning into a lukewarm Christian? Sin is compared to yeast in the Bible because it puffs up and enlarges the lump, but yeast works best in, guess what…lukewarm water! It's the same thing that sin does in the believer when we're lukewarm for Jesus Christ and holy living. We have an overestimated opinion of our sins (I'm not that bad…not as bad as the next fella…etc.), but Jesus warned the Laodicean Church in the Book of Revelation about being lukewarm. When we think we're doing just fine, God warns us, "Your boasting is not good. Do you not know that a little leaven leavens the whole lump" (1 Cor 5:6)? It doesn't take much sin in the church to affect the whole body as "A little leaven leavens the whole lump" (Gal 5:9). The same thing is true for believers.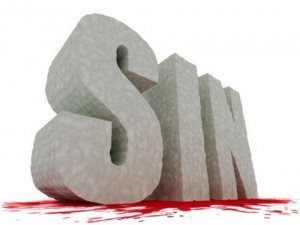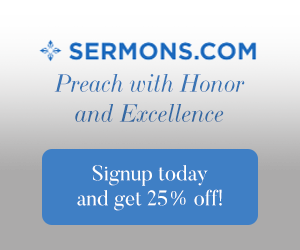 The Laodicean Church
It's far too easy to make money a god in our lives. Why? It's because money supplies all of our needs, can grant our every desire, and can give us more influence and power than others might have around us. The problem is, instead of owning possessions, they begin to own us. Jesus rebuked the Laodicean Church by telling them, "For you say, I am rich, I have prospered, and I need nothing, not realizing that you are wretched, pitiable, poor, blind, and naked" (Rev 3:17). They might have been physically rich, but they were spiritually bankrupt. The problem was they didn't even know it. They thought they were just fine, but in God's eyes, they were "wretched, pitiable, poor, blind, and naked." When we place anything or anyone else ahead of God, we're no better than the lost. The Laodicea church was near modern Denizli, Turkey, but today, all that is left of this church is ruins. Why? It's because they did not have ears to hear and to listen and obey so Jesus removed their lampstand.
Laodicean Christians
If we begin to have Laodicean tendencies, Jesus warns us too, saying, "I counsel you to buy from me gold refined by fire, so that you may be rich, and white garments so that you may clothe yourself and the shame of your nakedness may not be seen, and salve to anoint your eyes, so that you may see" (Rev 3:18). Jesus says to us and He says to the church, "Behold, I stand at the door and knock. If anyone hears my voice and opens the door, I will come in to him and eat with him, and he with me" (Rev 3:20). If He is knocking at the door, this means He's not even in the church but He desires to be allowed in. He wants to eat with us and fellowship with us, but we must hear His voice and open the door. That's something we must do.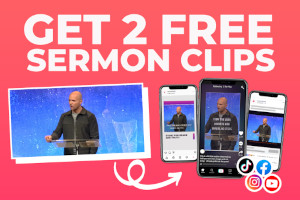 Tares and Wheat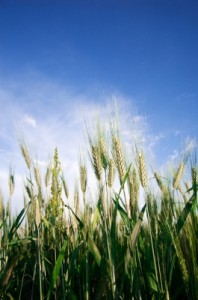 When Jesus spoke about tares within the wheat, He meant there would be a mixture of false converts among the genuine believers and since we may not know the difference, we're not to "uproot them" from the church (Matt 13:30). Likely, we'd be wrong about some, but God says to you today, if you haven't yet heard His voice (the Holy Spirit's calling), "Today, if you hear his voice, do not harden your hearts" (Heb 4:7c). Trust in Him today…right now, while it is still called today and it is still "a favorable time" (2 Cor 6:2a). Tomorrow may be too late (Heb 9:27; Rev 1:7), so God says again, "Behold, now is the favorable time; behold, now is the day of salvation" (2 Cor 6:2b).
Being Sure
Do you think you might be living like a Laodicean? Then examine your faith and inspect your fruit. We must "be all the more diligent to confirm your calling and election, for if you practice these qualities you will never fall" (1 Pet 1:10). What things was the Apostle Peter referring to where he asks if we practice these things? What things? These qualities include "faith with virtue, and virtue with knowledge, and knowledge with self-control, and self-control with steadfastness, and steadfastness with godliness, and godliness with brotherly affection, and brotherly affection with love" (1 Pet 1:5-7). These are not only fruits to be found in the believer's life, but the Apostle was saying that "if these qualities are yours and are increasing, they keep you from being ineffective or unfruitful in the knowledge of our Lord Jesus Christ" (1 Pet 1:8). Either our fruit is increasing or we're not attached to the Vine, because without being joined to Jesus Christ, we can do nothing at all (John 15:5).
Conclusion
If you're not sure you are saved, then talk to your pastor or a trusted Christian friend who you know today. Do not put this off. We must get this right. Eternity is a long, long time to be wrong. Jesus' promise to all is, "Whoever believes in me, though he die, yet shall he live" (John 11:25). Jesus promised that "everyone who lives and believes in me shall never die. Do you believe this" (John 11:26)? I hope you do believe. If you are not sure, please make sure today…right now. Jesus could come at any moment and then it will be too late (Rev 1:7), or you might not live past today and then judgment then would be swift and sure (Heb 9:27). My prayer for all who read this is that they repent and believe in the Lord Jesus Christ and are saved. Being lukewarm is a warning sign…a sign you might not be saved at all. And that would be one huge tragedy if it were so (Rev 20:12-15).
Here is some related reading for you: What Are Signs Your Church is Lukewarm or Laodicean?
Resource – Scripture quotations are from The Holy Bible, English Standard Version® (ESV®), Crossway Bibles. (2007). ESV: Study Bible: English standard version. Wheaton, Ill: Crossway Bibles. Used by permission. All rights reserved.