The local church is changing the world more than you can imagine, and doing it one community at a time.
Church and Community
Not all communities who live in poverty have schools. Not everyone has access to hospitals or even clean water, but where there's a local church, there is hope. Churches belong to the community, so they are uniquely placed to meet their needs. And in partnership with international charities, churches can become powerful engines of change. Here are a few examples of how the local church is changing the world.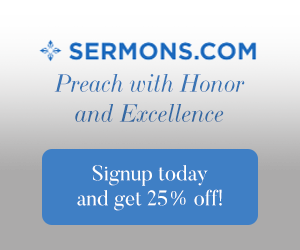 The Church in Honduras
The church has its work cut out for it in the poor, remote mountain communities and villages of Honduras. Honduras is one of the poorest countries in Latin America, and it's clear that many of its residents face a number of daily challenges. Life is hard, children are hungry, and people are disappearing over the border. A new life beckons abroad, however, migration is dangerous. Those who survive the journey often find the promises come to nothing, so one vibrant local church is working to make life in the mountains sustainable for generations to come.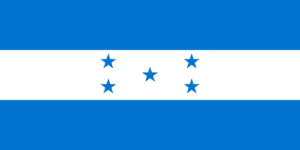 The energy, insight, and connections of the local churches combine with the experience and resources of international charities like Compassion UK, and their Sponsor a Child program. Together in partnership, they are working to solve some of the economic problems that are driving migration. For example, they provide better diets by helping families to grow their own vegetables at home for themselves and their children. Vegetables improve the nutrition and health of the whole family. It's also provides an opportunity for income, as they can sell their produce at the local markets. If the family has a viable livelihood at home, their children are less likely to run the dangerous risks of migration.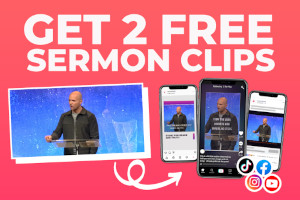 The church's work is having a positive impact already. Twelve-year-old Jeccson said, "I want to be a farmer when I grow older! I have learned so much about farming in the project, that I have my own plantation along with my sister at home. I have harvested tomatoes, radishes, yucca and green bananas. We've eaten some of these vegetables in my mum's delicious soups, but others have been sold in the local market. I love to come to the project because my tutor teaches us about the Word of God, and in our prayers we ask God to bless and multiply our crops."
The Church in the Philippines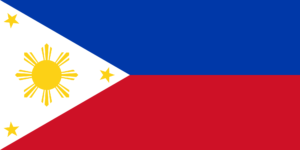 Got a problem? Turn to the church. That's the attitude in one community in the Philippines, where the local church is proving its success in alleviating poverty. Without social security systems, free legal aid, or access to medicines, the people of this community know that the church is the place to go if your family is struggling. In one community, after each church service, Pastor Edwin Araña gets to work. In partnership with the international charity Compassion, he's providing a vital service to the community. He meets with parents who can't earn enough to feed their children. He helps them get the training and find resources they need to start a small business and create a sustainable livelihood, so the local church is having a long-term impact in the community. On a nearby island, the church began the same kind of outreach in 1998. Edwin's wife Terry, says, "We are impacting agriculture and the health and welfare of the locals. [We are also affecting] the peace and order because the local government said the crime rate has dropped in the community where we are present." Again, the local church is changing the world.
The Church in Columbia
Children in Villa Cielo, Colombia, don't have a place to play, unless you count the dirt. Despite promises from authorities, there are no parks or football fields. There's not even a sewer system, but where local services are absent, the church is stepping up. The local Villa Cielo Foursquare Christian Church is partnering with Compassion to build new facilities on the church's land. The new building will house community projects that will not only offer the children somewhere to play, but provide for their needs as well. The project will provide healthy snacks and medical check-ups. It'll also be a warm and welcoming place for the children to receive love and care. It's all part of the church's wider vision to shine the light of Christ in their community.

Pastor Eugenio shares, "Through children, we can impact their families. This week in the local store a man came to me and gave me a hug, saying, 'Thanks for what you are doing, we were needing this in the neighbourhood.' Some days before, another man had told me, 'Pastor, it is good all that you are doing to support poor children.' As the local church we have a big responsibility, not just about the building and project, but for the impact we are going to generate in the community."
Conclusion
Local churches are already thriving in the heart of some of the world's poorest communities. Health care, education and support services may be lacking, but frequently the local church is a hub of energy, compassion and investment from international charities, so whether it's running children's clubs or improving nutrition, helping parents start a business or grow their own food, the local church is a valuable asset in developing communities, while giving children a brighter future. It's vital that local churches, particularly in poorer countries, continue to get the support they need. Without it, we can expect to see inequality grow. Jesus once said, "I was hungry and you gave me food, I was thirsty and you gave me drink, I was a stranger and you welcomed me, I was naked and you clothed me, I was sick and you visited me, I was in prison and you came to me" (Matt 25:35-36). This is what the local church does, and even though we do it to others, Jesus said that just "as you did it to one of the least of these my brothers, you did it to me" (Matt 25:40). The local church is changing the world…one community at a time. Why not join with them and help change your little corner of the world?
Author bio: Catherine Prescott is a freelance writer for Compassion, where she specializes in international development and writing for children, striving to make an eternal difference in the life of a child in need.
Here is some related reading for you: What Does the Bible Say About Church Membership and Attendance?
Resource – Scripture quotations are from The Holy Bible, English Standard Version® (ESV®), Crossway Bibles. (2007). ESV: Study Bible: English standard version. Wheaton, Ill: Crossway Bibles. Used by permission. All rights reserved.