Isaiah chapter 40 is one of the greatest views of the bigness of God and the goodness of God.
Comfort My People
Isaiah chapter 40 is one of the greatest views of the awesomeness of God and of the goodness of God. To explain the distinction between the "Word of God" as it is used in relation to the Bible and to call Jesus the Word of God is to necessarily tie in the two as mutually inclusive. Jesus is the Word of God; declared to be in the Word of God (John 1:1-2); in His Person and in His words, but when Jesus spoke, it became the Word of God and ended up as Scripture. Although Isaiah 40 was written expressly to Israel, so much of this can be said to us, like where God says, "Comfort, comfort my people, says your God. Speak tenderly to Jerusalem, and cry to her" (40:1-2a). Give them the good news that "her iniquity is pardoned" (40:2b). The word comfort literally means "to greatly strengthen" and the news that her sins have been forgiven and speaking to Israel tenderly shows great compassion and mercy on the part of God for Israel, but for us too of course. And like Israel, none of us were worthy of such forgiveness.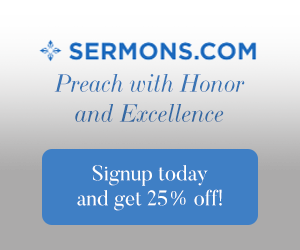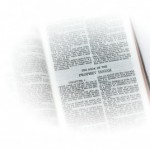 John the Baptist
Isaiah references John the Baptist when writing, "A voice cries: In the wilderness prepare the way of the LORD; make straight in the desert a highway for our God" (40:3). John prepared the way for the Lord Jesus Christ by teaching the need for repentance and baptism; calling out the religious leaders for their hypocrisy, saying, "You brood of vipers! Who warned you to flee from the wrath to come" (Luke 3:7). John prepared the way for Jesus, so it was only after John's ministry was over that Jesus would begin His earthly ministry (Mark 1:14-15).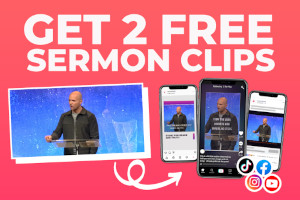 The Eternal Word
What God speaks does not change and it has no need for change as every Word of God is perfect and complete and without error. Emphasizing that fact, Isaiah writes, "The grass withers, the flower fades, but the word of our God will stand forever" (40:8). Buddha has come and gone; Muhammed has come and gone; and Confucius has come and gone, but Jesus and the Word of God will outlive them all as they abide forever. All other human teachings come and go, but only God's Word "will stand forever."
The Good Shepherd
Additional good news is that our Redeemer is coming for us, but He's also coming to judge those who have rejected Christ. Isaiah writes, "the Lord GOD comes with might, and his arm rules for him; behold, his reward is with him, and his recompense before him" (40:10). How severe will be His righteous wrath someday (Rev 20:12-15; 21:8), but how precious is the care the sheep of His fold receive. Isaiah says, "He will tend his flock like a shepherd; he will gather the lambs in his arms; he will carry them in his bosom, and gently lead those that are with young" (40:11). That pictures the very tender, gentle, loving care that the Good Shepherd provides for His sheep; even the tender, new or young ones ("the young"). Carrying them on His bosom shows the intimacy of our relationship with Christ, but also the security of that relationship (John 3:16).
Who is Like God?!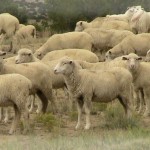 Who or what can we compare God with? Since He is the Creator of all that is, how can even the whole creation compare to God? Of course, nothing or no one compares with the Mighty, Omnipotent God. To make His point, God asks the rhetorical question, "Who has measured the waters in the hollow of his hand and marked off the heavens with a span, enclosed the dust of the earth in a measure" (40:12a). That would be zero! Only God can do that. Or who has "weighed the mountains in scales and the hills in a balance" (40:12b). Not me! I venture to say, not you either!
No Comparison
We've read that there is none like God, by an infinite distance, so "To whom then will you compare me, that I should be like him" (40: 25), says God? If our problems are really big, then we have a small God, but if our God is so amazingly BIG (and He is!), then our problems are nothing to compare to God and His ability. Even though we are specks of dust to His majestic power, He still condescends toward us with grace and mercy, saying to Israel (and to us I believe), that this awesome God of ours "gives power to the faint, and to him who has no might he increases strength" (40:29). I am weak in many respects, but He promises to His beloved to increase their strength and give power before we faint! The Apostle Paul understood this as he faced severe trials, and yet he could confidently say, "For when I am weak, then I am strong" (2 Cor 12:10). We are all weak compared to God, but His strength is displayed through our weakness! Why? Because it brings Him glory! If we only depend on our own strength (bad idea!), then God's power cannot ever be displayed.
Conclusion
If Jesus were to return today, can you clearly say He should let you into heaven? Do you have peace of mind that He could come this very minute and you'd be sure you are saved (Matt 24:43; 1 Thess 5:2; Rev 1:7, 16:15)? Know this: if you were to die before trusting in Him, you will face an eternal judgment from which there is no escape (Heb 9:27; Rev 20:12-15; 21:8). I pray for whoever is reading this right now; before you pillow your head tonight, put your trust in the Lord. You risk having a hardened heart that may carry you further and further away from Christ and close and closer to hell each time you fail to act on the gospel (Heb 3:8). Today is the best of days to trust in Him (2 Cor 6:2). Tomorrow may be too late as it may never even come for you.
Here is some related reading for you: Isaiah's Picture of Jesus
Resource – Scripture quotations are from The Holy Bible, English Standard Version® (ESV®), Crossway Bibles. (2007). ESV: Study Bible: English standard version. Wheaton, Ill: Crossway Bibles. Used by permission. All rights reserved.