Does the Bible give us a definition for wickedness?  If so, what is it?
Wickedness in the Hebrew and Greek Languages
The Hebrew word for wickedness we find in dozens of Scriptures (e.g. used twice in Ezekiel 18:20) in the Old Testament is typically "rish`ah" and means "guilt" and when used as an adjective is "rasha`" which means "criminal" or "guilty one" or "guilty of crime". So ultimately, all wickedness is described in the Old Testament as someone who is guilty of committing a crime and is considered a criminal act worthy of punishment in God's eyes because sin (crime) is against God for, in the end, all sin is against God even though it hurts the person committing it and others around him or her.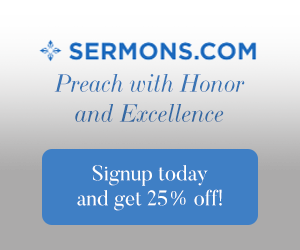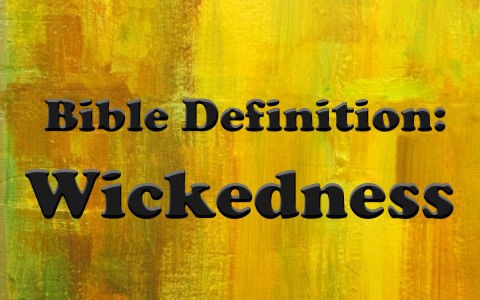 As far as the Greek word for wickedness "ponēria" which is used in Ephesians 6:12 it means "depravity, iniquity," or "malice" and malice means to do evil with purpose, desires, and doing so with intent.  Doing anything with malice means that it is an intentional commission of a wrongful act and is absent from any justification for the person committing it.  It is done with the intent to cause harm to others (most of all God) and is a conscious violation of the law that injures an individual or individuals.  In this case, it never injures God but does injure those with whom it is directed and against and certainly injures the person committing such a thing since the wages of all sin is death (Rom 6:23a).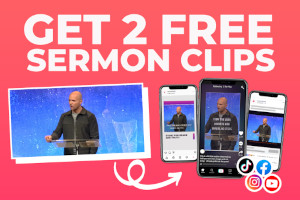 The two uses for the word wickedness in both the Old and the New Testament are very similar and they both have the same effects: the person committing the wickedness stands guilty as a convicted criminal of harming others and themselves because it is done intentionally (with malice) and indicates the depravity of the individual.  As far as humanity is concerned, we know that "None is righteous, no, not one;  no one understands" and "All have turned aside; together they have become worthless; no one does good, not even one" (Rom 3:10-12).  Here is a look at the context of the word wickedness, first in the Old Testament.
The Origins of the Roman Road
Ezekiel 18:20 "The soul who sins shall die. The son shall not suffer for the iniquity of the father, nor the father suffer for the iniquity of the son. The righteousness of the righteous shall be upon himself, and the wickedness of the wicked shall be upon himself."
The soul that sins shall die is just about the same thing that Paul wrote to the church at Rome where he wrote that "the wages of sin is death" (Rom 6:23) and the depravity of mankind ensures us that "all have sinned and fall short of the glory of God" (Rom 3:23).  In the Greek the word "all" means all!  These verses are very powerful in the gospel message but notice which comes before the good news of the gospel; the wages of our sins is eternal death.  The bad news about the wickedness of us all must come first because only then is the good news of Rom 6:23b relevant "but the free gift of God is eternal life in Christ Jesus our Lord."  This is why many who share the gospel of Jesus Christ call it the Roman Road.  It shows the depravity and the utter helplessness of mankind to do anything in themselves to redeem themselves to be in a right standing before God after death (Heb 9:27).  It is God's gift to us not our gift of works to Him which only serves to be the filthiest of rags to Him (Isaiah 64:6).
Wickedness in the New Testament
Paul clearly knew all about wickedness because he constantly fought battles with wicked spirits in high places and these wicked spirits often used men to attack him.  In Ephesians 6:12 Paul wrote about this; "For we do not wrestle against flesh and blood, but against the rulers, against the authorities, against the cosmic powers over this present darkness, against the spiritual forces of evil in the heavenly places."  The word used for "evil" is better translated from the Greek word "ponēria" from which we get our word "pornography" but in Ephesians 6:12 the word evil is "ponēria" and means "depravity, iniquity, malice" and with "evil purposes and desires" which fits perfectly with sexual immorality.  That's why so many pagan religions involved sexual immorality, however in this case, these demons are the wicked spirits who are in depravity and cause or inspire those who are persecuting the church to harm the church with malice (with intention to harm).
Some of these spirits are about as wicked as they get and some were so evil that God had to place them in a holding prison ahead of the coming Judgment Day (Rev 20:12-15).  So evil were these particular spirits that God put them in chains in places of total darkness from which they could not escape to do any more harm to mankind than they had already done.  This may be what Peter wrote about in 2 Peter 2:4 "God did not spare angels when they sinned, but cast them into hell and committed them to chains of gloomy darkness to be kept until the judgment." The word Peter used for hell is from the Greek word "Tartarus."  This is the name of the subterranean region that is totally light deprived and is where there is absolute darkness.  To the ancient Greeks it is regarded as the abode of the wicked dead, not just the dead.  This is where the Greeks believed that the wickedest of people went to suffer punishment for their evil deed but for the Jews, it is the same thing as Gehenna. That is the ultimate fate of all who refuse to repent and trust in Christ and is the eternal dwelling place for all those wicked ones who refuse to bend the knee in submitting to Christ, so apparently there were some wicked spirits (demons) so despicably wicked that they were cast into the darkness of Tartarus and chained there for a time in which they are to be eventually judged when Christ judges them and all impenitent humans at the Great White Throne Judgment (Rev 20:12-15).
The Sin Problem
We all have a problem it is called the problem of sin.  Our sins have separated us all from a holy God (Isaiah 59:2a) and our sins have caused God to hide "his face from [us] so that he does not hear" us (Isaiah 59:2b) but the good news is that "the Lord's hand is not shortened, that it cannot save" (Isaiah 59:1).  How can this be done?  Paul tells us that it was "For our sake he made him to be sin who knew no sin, so that in him we might become the righteousness of God" (2 Cor 5:21).  The "Him" is of course Jesus Christ which is why there is "now no condemnation for those who are in Christ Jesus" (Rom 8:1).  The person who has repented and trusted in Christ can now say, "we are more than conquerors through him who loved us" (Rom 8:37).  Can you understand why for those who placed their faith in Christ "we are ambassadors for Christ, God making his appeal through us" and why Paul said "We implore you on behalf of Christ, be reconciled to God" (2 Cor 5:20).
Conclusion
If you have placed your trust in Christ, then your sins have been cleansed and you've been made whiter than snow.  God declares through Isaiah the Prophet "Come now, let us reason together, says the LORD: though your sins are like scarlet, they shall be as white as snow; though they are red like crimson, they shall become like wool" (Isaiah 1:18) and this is why David cried out after his adultery with Bathsheba and after murdering her husband "Purge me with hyssop, and I shall be clean; wash me, and I shall be whiter than snow" (Psalm 51:7).  We are saved by faith in Christ alone and thankfully, not by works (Eph 2:8-9) or none of us could ever hope to be saved.
Read more about the roots of wickedness here: What Are the Seven Deadly Sins?
Resource – Scripture quotations are from The Holy Bible, English Standard Version® (ESV®), copyright © 2001 by Crossway, a publishing ministry of Good News Publishers. Used by permission. All rights reserved.