Anxiety can take over our lives and we can be living with fear and worry over every little problem, so how can we face and fight back against the enemy of anxiety?
Anxiety – The Unknown Enemy
Anxiety can take over our lives and we can be living with fear and worry over every little problem, so how can we face and fight back against the enemy of anxiety? Anxiety comes with multiple meanings and is most often associated with fear, nervousness, unease, or worry. But at its core, anxiety is a gut-wrenching torment over some unidentified but supposed imminent event. It's not fear as related to an identifiable object. Neither is it a worry that links to a specific event. For, if defined, the source of fear and/or worry can be confronted. Anxiety in the purest sense is an internal quivering that lacks a precise focal point. This curse is the most tormenting of all human conditions.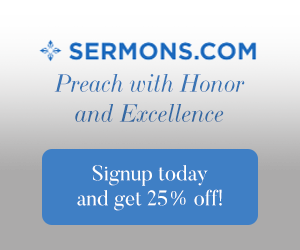 Fear thou not; for I am with thee: be not dismayed; for I am thy God: I will strengthen thee; yea, I will help thee; yea, I will uphold thee with the right hand of my righteousness. – Isaiah 41:10*
Anxiety: The Number One Struggle for All People
Before going any further, let me explain my source and reasoning for distinguishing between natural fear, worry, and anxiety. My understanding began while viewing a 2012 message Charles R. Swindoll delivered to the graduating students at the Dallas Theological Seminary. Mr. Swindoll tagged his message, Our Number One Struggle. During this message, I comprehend the gap between everyday fears and unnecessary internal conflicts. Humans can confront specific fears and worries, but those invisible things that rake our souls over the fire stand far apart from confrontations with snakes, mounting bills, and even death. These type struggles involve factual enemies.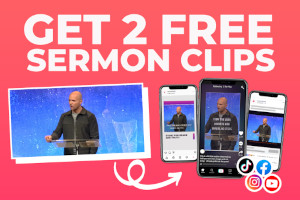 Come unto me, all ye that labour and are heavy laden, and I will give you rest. Take my yoke upon you, and learn of me; for I am meek and lowly in heart: and ye shall find rest unto your souls. For my yoke is easy, and my burden is light. – Matthew 11:28-30
Anxiety: A Constant State of Distress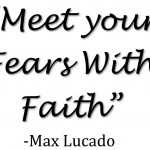 Anxiety, as defined within this article, stands as a rumbling mountain in the face of every human on this planet. Many people associate anxiety with synonyms such as edginess, fretfulness, or the heebie-jeebies, but psychiatry defines anxiety as a constant state of distress or a nervous disorder, typically accompanied by excessive apprehension and compulsive behavior. I consider it a satanic attack against non-believers and Christian believers. When Google and other resources send me updates concerning my most read content, at least one article related to anxiety or bitterness rides into the top three. The relationship is obvious: Anxiety sometimes breeds bitterness, and bitterness often triggers more anxiety. It's like a vicious, self-feeding cycle and can grow to monstrous proportions. The question is, "How do we handle this constant state of distress?"
Be strong and of a good courage, fear not, nor be afraid of them: for the LORD thy God, he it is that doth go with thee; he will not fail thee, nor forsake thee. – Deuteronomy 31:6
Facing Anxiety From a Biblical Viewpoint
In Philippians 4:6, the Spirit via the hand of the apostle Paul presents the following truth: "Do not be anxious about anything, but in every situation, by prayer and petition, with thanksgiving, present your request to God." Here we understand that the Scripture relates the term anxious to definable fears and worries, doubts and struggles, and how to cope with definable situations. For these factual problems, follow the words as detailed in this Scripture. But also extend the prayer to include those terrible inner feelings that have no physical base. The truth stands, even when no definable situation or object exists. But don't stop here. In Luke 22:39-44, Jesus showed the living proof of struggling against a known state of affairs when He fell in agony to His knees and "prayed more earnestly…" But here is also my point concerning unidentified anxiety; pray.
For ye have not received the spirit of bondage again to fear; but ye have received the Spirit of adoption, whereby we cry, Abba, Father. – Romans 8:15
Praying For Help Against Anxieties
Before Jesus went off to pray over His internal conflict, facing a factual sacrifice on the cross, He said to His disciples, "Pray that you may not enter into temptation." And this unknown temptation is a reference to undefined anxieties. For these words define the times when Christians must call on the Spirit to help us face attacks from the unknown. In Romans 8:26, the Apostle Paul tells us this: "Likewise the Spirit also helpeth our infirmities: for we know not what we should pray for as we ought: but the Spirit itself maketh intercession for us with groanings which cannot be uttered." We are not alone in this struggle against anxiety over unknown fears, doubts, worries, and internal groanings. Kneel. Set your mind on Christ. And call out to the Spirt of God for power against the inner attacks of wicked forces in high places. Amen.
Humble yourselves therefore under the mighty hand of God, that he may exalt you in due time: Casting all your care upon him; for he careth for you. – 1st Peter 5:6-7
Author's Bio: RM Harrington is an experienced Christian writer who writes articles, books and short stories, some fiction and some nonfiction. He is a programmer and web designer who has a heart of Jesus Christ. He also helps other writers get started in writing and publishing their own books and aids other authors in that same process.