The optimist generally looks at the measurable things in life as half full. For example, if they have a half bowl of fruit, they will say the bowl is half full. On the other hand, the pessimist will say that the bowl is half empty. In the Bible we can see fullness and emptiness as well. Here is what I found in the Bible about half empty and half full.
Emptiness Because of Vanity
Solomon wrote much about vanity in the Book of Ecclesiastes. One definition of vanity is "the quality of being worthless or futile" [1]. Here is what we find about vanity, or the emptiness of worldly living.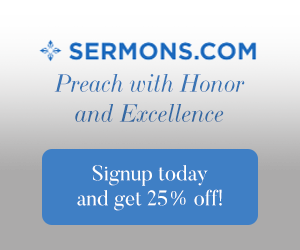 Ecclesiastes 1:2 Vanity of vanities, saith the Preacher, vanity of vanities; all is vanity.
Ecclesiastes 1:8 All things are full of labour; man cannot utter it: the eye is not satisfied with seeing, nor the ear filled with hearing.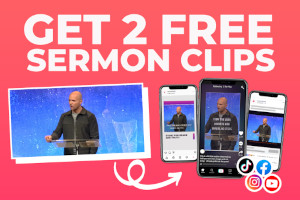 Ecclesiastes 2:1 I said in mine heart, Go to now, I will prove thee with mirth, therefore enjoy pleasure: and, behold, this also is vanity.
Ecclesiastes 4:8 There is one alone, and there is not a second; yea, he hath neither child nor brother: yet is there no end of all his labour; neither is his eye satisfied with riches; neither saith he, For whom do I labour, and bereave my soul of good? This is also vanity, yea, it is a sore travail.
Ecclesiastes 5:10 He that loveth silver shall not be satisfied with silver; nor he that loveth abundance with increase: this is also vanity.
Ecclesiastes 6:7 All the labour of man is for his mouth, and yet the appetite is not filled.
Ecclesiastes 11:10 Therefore remove sorrow from thy heart, and put away evil from thy flesh: for childhood and youth are vanity.

An Empty Heart Leaves You Vulnerable and Unsatisfied
That worldly desire brings happiness for a short while. Before long, your heart becomes empty and you are left feeling unsatisfied.
Isaiah 55:2 Wherefore do ye spend money for that which is not bread? And your labour for that which satisfieth not? Hearken diligently unto me, and eat ye that which is good, And let your soul delight itself in fatness.
Isaiah 65:13–14 Therefore thus saith the Lord GOD, Behold, my servants shall eat, but ye shall be hungry: Behold, my servants shall drink, but ye shall be thirsty: Behold, my servants shall rejoice, but ye shall be ashamed: Behold, my servants shall sing for joy of heart, But ye shall cry for sorrow of heart, And shall howl for vexation of spirit.
Matthew 12:43–45 When the unclean spirit is gone out of a man, he walketh through dry places, seeking rest, and findeth none. Then he saith, I will return into my house from whence I came out; and when he is come, he findeth it empty, swept, and garnished. Then goeth he, and taketh with himself seven other spirits more wicked than himself, and they enter in and dwell there: and the last state of that man is worse than the first. Even so shall it be also unto this wicked generation.
Luke 15:14 And when he had spent all, there arose a mighty famine in that land; and he began to be in want.
Revelation 18:14 And the fruits that thy soul lusted after are departed from thee, And all things which were dainty and goodly are departed from thee, And thou shalt find them no more at all.
A Full Heart Brings True Joy and More
The fullness of Jesus satisfies the deepest needs. Your cup is overflowing with this unspeakable gift. The Holy Spirit produces fruit that allows us to know the fullness of blessing, fullness of joy, fullness of God, fullness of the Spirit and even the fullness of wisdom.
Psalm 23:5 Thou preparest a table before me in the presence of mine enemies: Thou anointest my head with oil; my cup runneth over.
Malachi 3:10 Bring ye all the tithes into the storehouse, That there may be meat in mine house, And prove me now herewith, saith the LORD of hosts, If I will not open you the windows of heaven, And pour you out a blessing, that there shall not be room enough to receive it.
John 1:16 And of his fulness have all we received, and grace for grace.
John 15:11 These things have I spoken unto you, that my joy might remain in you, and that your joy might be full.
Ephesians 1:22–23 And hath put all things under his feet, and gave him to be the head over all things to the church, Which is his body, the fulness of him that filleth all in all.
Ephesians 3:19 And to know the love of Christ, which passeth knowledge, that ye might be filled with all the fulness of God.
Ephesians 5:18–21 And be not drunk with wine, wherein is excess; but be filled with the Spirit; Speaking to yourselves in psalms and hymns and spiritual songs, singing and making melody in your heart to the Lord; Giving thanks always for all things unto God and the Father in the name of our Lord Jesus Christ; Submitting yourselves one to another in the fear of God.
Colossians 1:19–20 For it pleased the Father that in him should all fulness dwell; And, having made peace through the blood of his cross, by him to reconcile all things unto himself; by him, I say, whether they be things in earth, or things in heaven.
Colossians 2:9 For in him dwelleth all the fulness of the Godhead bodily.
Final Thoughts
So how are you looking at things? Have you considered the fullness of joy that you have being a child of God? You have a place in Heaven. Your sins are forgiven, even those ones you have yet to commit! You look forward to forgetting the cares of this world and spending eternity with Jesus. That is more than half full – it is fullness beyond measure!
Read more here: A Summary of the Book of Ecclesiastes
Resource – Scripture quotations are from The Holy Bible, King James Version. [1] (n.d.). Retrieved from https://www.google.com/search?q=define vanity