There is just something about a great Bible teacher. Even today you can listen to some great teachers on the radio, television and Internet. One in particular that sometimes goes unnoticed is Henry "Harry"Allen Ironside. Often times my husband is told that he resembles Harry, perhaps it is the round head with little or no hair and the glasses, I don't know. Even so, here are some things that I have learned about Harry Ironside over the years as I share this profile of a great Bible teacher.
His Heritage & Salvation
Henry "Harry" Allen Ironside was born in Toronto, Canada on October 14, 1876 and he died at the age of 74 on January 15, 1951 in Cambridge, New Zealand. His mother and father were great soul-winners and preached in theaters, street meetings and on Sundays in the park. Harry's father died at the young age of 27, leaving his 26-year old mother to raise him and his infant sibling. Though Harry memorized Scripture, attended Sunday school and passed out countless gospel tracts he did not personally know the Lord — he had religion but not salvation. It wasn't until he was 13 years old that he accepted Christ as his Savior. It was the words of Proverbs 1 that caused him to fall to his knees crying out: "Lord, save me!"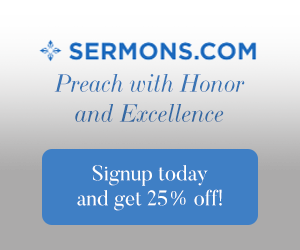 Proverbs 1:24–32  Because I have called, and ye refused; I have stretched out my hand, and no man regarded; But ye have set at nought all my counsel, And would none of my reproof: I also will laugh at your calamity; I will mock when your fear cometh; When your fear cometh as desolation, And your destruction cometh as a whirlwind; When distress and anguish cometh upon you. Then shall they call upon me, but I will not answer; They shall seek me early, but they shall not find me: For that they hated knowledge, And did not choose the fear of the LORD: They would none of my counsel: They despised all my reproof. Therefore shall they eat of the fruit of their own way, And be filled with their own devices. For the turning away of the simple shall slay them, And the prosperity of fools shall destroy them.

His Education & Ministry
Harry never attended school past grade eight and initially he regretted it, but the Lord always provided what he needed and never forsook him in his preaching and writing. He was ever present at the Salvation Army Street meetings and he preached so often that he was dubbed "The Boy Preacher". He became a full-time preacher, as a cadet with the Salvation Army at age 16. He was commissioned as a Lieutenant after attending the Oakland California Training Garrison preparatory. His strict schedule and continual left him exhausted and in need of a retreat from the Salvation Army at the young age of 18.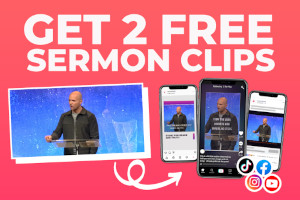 At age 21 Harry married Helen Schofield, a preacher's daughter. They walked by faith as they shared the gospel with the community with a preaching opportunity nearly every night. He began writing in 1900 and his book sales often paid for his room and board as he continued to share the Word of God. In 1924 he became affiliated with Moody Bible Institute as he preached at those meetings and in 1929 he accepted a unanimous calling to minister at Moody Church, for a one-year trial period following the resignation of Dr. P. Philpott. This one year trial period lasted from 1930-1948 and made him the most known Christian leader of his time, except for Billy Sunday whose funeral he preached. The title of his message at Billy's funeral was "Billy Sunday's Spiritual History – Without Christ; In Christ; For Christ; With Christ". Harry and Helen celebrated their 50 year wedding anniversary just a couple months before Helen went home to be with the Lord in 1948. He was remarried in 1949 and during a trip to New Zealand, where he planned a preaching tour he went home to be with the Lord in 1951.
His Published Works
Harry's sermons are published in free PDF format at www.sermonindex.net and you can also hear his preaching at www.sermonaudio.com.  In addition to his preaching Harry's published works may be purchased and even downloaded from any Christian bookstore or online venue. My personal favorite publication from Pastor Ironside is "The Continual Burnt Offering: The Daily Meditations on the Word of God" (Loizeaux Brothers; 3 edition (December 1941)
Final Thoughts
I marvel at the life that Harry Ironside lived and dedicated to the Lord. His sacrifice and walk by faith have left us with tools and teachings that we can use to minister to others. I thank the Lord for men like Pastor Ironside.
Take a look at this other great Bible teacher: Who Was A.W. Tozer
Resource – Scripture quotations are from The Holy Bible, King James Version