Did you know that sometimes God calls us to be single? As a matter of fact the Bible has some great examples of folks that are single. Take a look at what I found.
Biblical Characters Who Were Great Examples of Singleness
Mary Magdalene faithfully followed the Lord after he freed her from the demons that bothered her. She had no other obligations. She was honored to be one of the 3 ladies at the foot of the cross when Jesus was crucified.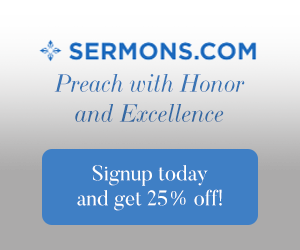 Martha of Bethany was a faithful servant and had the gift of hospitality. She served Jesus and others when they visited her home, which she shared with her sister Mary and brother Lazarus.
Mary of Bethany has a special place in Scripture. She loved Jesus and even washed His feet with her tears and dried them with her hair. She was persecuted for this but Jesus said she would be remembered for her loving care: "Verily I say unto you, Wheresoever this gospel shall be preached throughout the whole world, this also that she hath done shall be spoken of for a memorial of her." (Mark 14:9)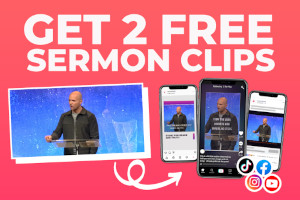 Miraim was courageous even as a young girl when she brought Moses' (her brother) own mother to Pharaoh's daughter for a nurse and then went with Moses and their brother Aaron to lead the Hebrews out of captivity.
Jeremiah had no problem at all faithfully recording the prophecies that God gave to him. He did this because he believed his calling (Jeremiah 1:1-9). God trusted him to do it (Jeremiah 1:12). Throughout the chapters in the Book of Jeremiah we see Jeremiah's commitment to prayer and humility to accept the help of others that the Lord sent his way.
Lydia, a great business woman, she successfully produced and sold a unique shade of purple in Thyatira (Acts 16:14). She used her wealth and home to serve those in the ministry (Acts 16:15).
Ruth, though she was a young widow, we can look to Ruth as a wonderful example of a servant to her family. Upon the death of her husband she considered her mother-in-law Naomi as her own mother. She did as Naomi said to do and during her time of singleness continually provided for Naomi. God eventually provided a new husband for Ruth named Boaz and it was her noble character that first drew him to love her and want her as his wife. You can read her story in the Book of Ruth.
John the Baptist was the one who prepared the way for the Lord. He followed Jesus and preached His message regardless of the consequences to him personally. Eventually he was beheaded by King Herod for his persistence in spreading the word, and even chastising the king for his marriage to his brother's wife. (Mark 6:14-29)
Jesus was never married. This allowed Him to be totally devoted to His mission as Savior of the world. Some say He was married but the Bible never mentions a wife. In my opinion, I believe if Jesus had a wife God would have told us about that, right?
God Gives the Gift of Singleness
Matthew 19:10–11  His disciples say unto him, If the case of the man be so with his wife, it is not good to marry. But he said unto them, All men cannot receive this saying, save they to whom it is given.
1 Corinthians 7:7  For I would that all men were even as I myself. But every man hath his proper gift of God, one after this manner, and another after that.
Being Single is an Earthly Thing
Revelation 19:7–9  Let us be glad and rejoice, and give honour to him: for the marriage of the Lamb is come, and his wife hath made herself ready. And to her was granted that she should be arrayed in fine linen, clean and white: for the fine linen is the righteousness of saints. And he saith unto me, Write, Blessed are they which are called unto the marriage supper of the Lamb. And he saith unto me, These are the true sayings of God.
Sometimes it is Easier to be Married
1 Corinthians 7:2  Nevertheless, to avoid fornication, let every man have his own wife, and let every woman have her own husband.
1 Corinthians 7:8–9  I say therefore to the unmarried and widows, It is good for them if they abide even as I. But if they cannot contain, let them marry: for it is better to marry than to burn.
Advantages to being Single
1 Corinthians 7:32–34  But I would have you without carefulness. He that is unmarried careth for the things that belong to the Lord, how he may please the Lord: But he that is married careth for the things that are of the world, how he may please his wife. There is difference also between a wife and a virgin. The unmarried woman careth for the things of the Lord, that she may be holy both in body and in spirit: but she that is married careth for the things of the world, how she may please her husband.
Final Thoughts
I have listed only a few of the Bible characters who were single. Do you know of others? What about you, do you have a blessing of singleness that you can share in the comments below?
Read more here: What Does the Bible Say About Being Single?
Resource – Scripture quotations are from The Holy Bible, King James Version