Confession is one of those words in the English language that has more than one meaning. The Merriam-Webster dictionary gives these definitions for confess: (1) [To ADMIT] to tell or make known (something, such as something wrong or damaging to oneself); (2) [To PROFESS] to declare faith in or adherence to. So then, when we have sinned against God and we ADMIT this to Him, we are making a confession; whereas when we are letting others know that we believe we have a need for Jesus as Savior and we say that out loud, that confession is more of a PROFESSION. And then there is the opposite of confession—DENIAL. Here are some things I found in the Bible about these concepts and topics.
Confessing (Professing) or Denying Christ
God already knows when we have professed Christ as our Savior. So, when we say it out loud we are doing it so others around us know. This is an act of bravery and humility.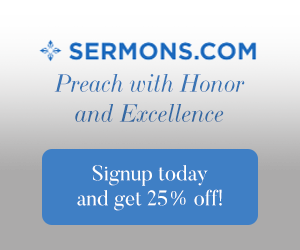 Matthew 10:32 Whosoever therefore shall confess me before men, him will I confess also before my Father which is in heaven.
Luke 12:8 Also I say unto you, Whosoever shall confess me before men, him shall the Son of man also confess before the angels of God: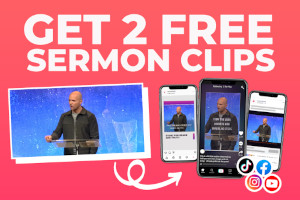 Romans 10:8–9 But what saith it? The word is nigh thee, even in thy mouth, and in thy heart: that is, the word of faith, which we preach; That if thou shalt confess with thy mouth the Lord Jesus, and shalt believe in thine heart that God hath raised him from the dead, thou shalt be saved.
Philippians 2:11 And that every tongue should confess that Jesus Christ is Lord, to the glory of God the Father.
1 John 2:23 Whosoever denieth the Son, the same hath not the Father: (but) he that acknowledgeth the Son hath the Father also.
1 John 4:15 Whosoever shall confess that Jesus is the Son of God, God dwelleth in him, and he in God.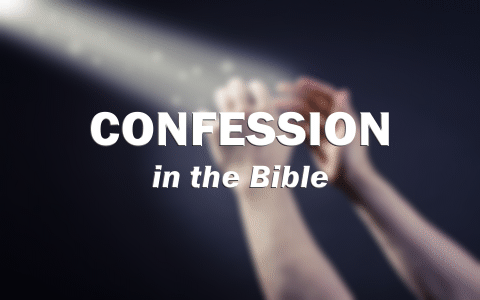 The same is true when we deny Christ – God already knows. When we deny Christ out loud we are telling others around that we don't need Him. This is an act of cowardice and pride.
Matthew 10:33 But whosoever shall deny me before men, him will I also deny before my Father which is in heaven.
Matthew 26:34 Jesus said unto him, Verily I say unto thee, That this night, before the cock crow, thou shalt deny me thrice.
Matthew 26:69–70 Now Peter sat without in the palace: and a damsel came unto him, saying, Thou also wast with Jesus of Galilee. But he denied before them all, saying, I know not what thou sayest.
Mark 8:38 Whosoever therefore shall be ashamed of me and of my words in this adulterous and sinful generation; of him also shall the Son of man be ashamed, when he cometh in the glory of his Father with the holy angels.
Acts 3:14 But ye denied the Holy One and the Just, and desired a murderer to be granted unto you;
2 Timothy 2:12–13 If we suffer, we shall also reign with him: if we deny him, he also will deny us: If we believe not, yet he abideth faithful: he cannot deny himself.
1 John 2:22 Who is a liar but he that denieth that Jesus is the Christ? He is antichrist, that denieth the Father and the Son.
6 Examples of People Who Confessed (Professed) Christ
Peter
Matthew 16:16 And Simon Peter answered and said, Thou art the Christ, the Son of the living God.
John 6:69 And we believe and are sure that thou art that Christ, the Son of the living God.
Nathanael
John 1:49 Nathanael answered and saith unto him, Rabbi, thou art the Son of God; thou art the King of Israel.
The Woman at the Well
John 4:29 Come, see a man, which told me all things that ever I did: is not this the Christ?
Martha
John 11:27 She saith unto him, Yea, Lord: I believe that thou art the Christ, the Son of God, which should come into the world.
Thomas
John 20:28 And Thomas answered and said unto him, My Lord and my God.
The Ethiopian Eunuch
Acts 8:37 And Philip said, If thou believest with all thine heart, thou mayest. And he answered and said, I believe that Jesus Christ is the Son of God.
6 Examples of People Who Confessed Sin
Balaam
Numbers 22:34 And Balaam said unto the angel of the LORD, I have sinned; for I knew not that thou stoodest in the way against me: now therefore, if it displease thee, I will get me back again.
Achan
Joshua 7:20–21 And Achan answered Joshua, and said, Indeed I have sinned against the LORD God of Israel, and thus and thus have I done: When I saw among the spoils a goodly Babylonish garment, and two hundred shekels of silver, and a wedge of gold of fifty shekels weight, then I coveted them, and took them; and, behold, they are hid in the earth in the midst of my tent, and the silver under it.
King Saul
1 Samuel 15:24 And Saul said unto Samuel, I have sinned: for I have transgressed the commandment of the LORD, and thy words: because I feared the people, and obeyed their voice.
David
2 Samuel 12:13 And David said unto Nathan, I have sinned against the LORD. And Nathan said unto David, The LORD also hath put away thy sin; thou shalt not die.
Peter
Luke 5:8 When Simon Peter saw it, he fell down at Jesus' knees, saying, Depart from me; for I am a sinful man, O Lord.
The Prodigal Son
Luke 15:18–19 I will arise and go to my father, and will say unto him, Father, I have sinned against heaven, and before thee, And am no more worthy to be called thy son: make me as one of thy hired servants.
Final Thoughts
Sin affects all of humanity and because of it we must all pay the penalty for sin, which is death and eternal separation from God. Thankfully, we have a gracious Heavenly Father who gave His only begotten Son as a ransom for our sin debt. When we hear of this truth and accept the fact that we cannot save ourselves because we need the Savior, Jesus, we can be sure that we have eternal life, because His blood paid the price. This is both an act of confession and a profession of faith. I like how it is recorded here: "That we should be to the praise of his glory, who first trusted in Christ. In whom ye also trusted, after that ye heard the word of truth, the gospel of your salvation: in whom also after that ye believed, ye were sealed with that holy Spirit of promise, Which is the earnest of our inheritance until the redemption of the purchased possession, unto the praise of his glory." (Ephesians 1:12-14) (1) You hear the word of truth, the gospel of your salvation; (2) You trust in Christ; and (3) You are sealed with the Holy Spirit of promise, Who keeps you until the day of redemption.
Have you admitted your need for a Savior? Come to Jesus
Resource – Scripture quotations are from The Holy Bible, King James Version