The Book of Revelation has a message for the 7 churches that could help us examine the health or sickness of our own church, including the Church at Philadelphia.
The Churches: Past and Present
The Book of Revelation has a message for all churches in existence today and not just the 7 churches in Revelation 2 and 3. These messages can really help us examine the health or sickness of our own churches. The 7 churches in the Book of Revelation were not figurative churches, but actual, physical churches that existed when John wrote these messages. Bible scholars believe these churches may be examples of the 7 different church ages since the church was founded by Jesus over 2,000 years ago. If it's only one or both, the emphasis of all of these messages was Jesus' warning churches that their lampstand could be taken away if they don't repent (Rev 1:20, 2:5). Jesus warned these churches and He warns any church that allows sin in the church. Eventually, these churches did not obey Jesus' admonitions, and today, they are out of existence. Churches today could also have their lampstand take away if they don't have ears to hear what Jesus says to these churches (Rev 1:11), meaning they not only hear, they obey.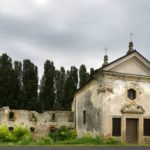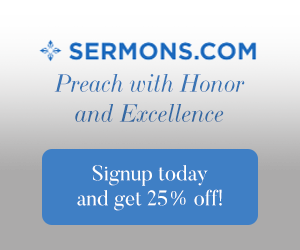 Philadelphia
Philadelphia was a city in Asia Minor which is located in modern-day Turkey and it was situated on the Imperial Post Road which, was a very important trade route. On one side of the city of Philadelphia, the land was fertile enough to grow grapes. The quality of wine produced by the fields of Philadelphia was such that the Roman poet Virgil wrote about its excellence. Philadelphia was also referred to as "Little Athens" because of the pagan temples and other public buildings which adorned it. The name of Philadelphia comes from the Greek word "Philadelphos" which means, "one who loves his brother," or "brotherly love" and that is the greatest strength of this church.
The Message to Philadelphia
Jesus seems to be pleased with the Church at Philadelphia because He says, "I know your works. Behold, I have set before you an open door, which no one is able to shut. I know that you have but little power, and yet you have kept my word and have not denied my name" (Rev 3:8). This sounds like a faithful church to me! They have kept or obeyed His Word and not denied Him before others, showing their true conversion. It also sounds like Jesus is showing us that Satan has his own churches too and his own sinister ministers, as He does today because Jesus says, "I will make those of the synagogue of Satan who say that they are Jews and are not, but lie—behold, I will make them come and bow down before your feet, and they will learn that I have loved you" (Rev 3:9). They claim to be Jews but are false converts. "Jews" in this context means one who is a Jew inwardly, grafted in to the natural olive tree (Rom 2:29), so "If you belong to Christ, then you are Abraham's seed, and heirs according to the promise" (Gal 3:29).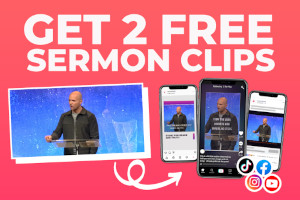 The Hour of Trial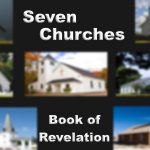 Jesus never admonishes or rebukes the Church at Philadelphia, unlike the other 6 churches. Jesus only warns the Church that trouble is coming, but reassures them, "Because you have kept my word about patient endurance, I will keep you from the hour of trial that is coming on the whole world, to try those who dwell on the earth" (Rev 3:10), and know this: "I am coming soon. Hold fast what you have, so that no one may seize your crown" (Rev 3:11). In other words, hold fast to what you have now because Jesus is coming. The "hour of trial" could refer to the fall of Jerusalem in 70 AD and/or the coming tribulation, some believe, but either way, they are told to hold fast. Stay faithful. He is coming!
A New Name
Names have meaning. God gave certain names to individuals and their names often referred to an attribute or character trait they have. For example, Jacob's name meant "deceiver" and Moses, "drawn from the water," and God has a name for us too; a new name we'll receive in the Kingdom. Jesus says to "The one who conquers, I will make him a pillar in the temple of my God. Never shall he go out of it, and I will write on him the name of my God, and the name of the city of my God, the new Jerusalem, which comes down from my God out of heaven, and my own new name" (Rev 3:12). The New Jerusalem will descend out of heaven (Rev 21) and in that Kingdom we'll have jobs to do. We'll be assigned a new name, perhaps relating to our job in the Kingdom, but we just don't know for sure what that new name will be.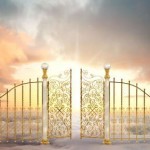 Conclusion
The Book of Revelation has a message for the 7 church's that could help us examine the health or sickness of our own churches, but the warning to repent is for all churches and all believers, but also for everyone, everywhere (Acts 17:30). Our job as church leaders or members is to listen to Jesus' admonishments to these churches. We might have some of these tendencies in our own churches, so He says to me and He says to all, "He who has an ear, let him hear what the Spirit says to the churches" (Rev 3:13). To hear means to listen and obey, not just to hear someone talk. To trust in Christ means you'll not be in the Great White Throne Judgment (Rev 20:12-15) because to die without Christ brings judgment (Heb 9:27). This is why this day…today…is the best of days to believe and trust in Christ. Do it now my friend. Pray to the Lord and you can be saved. Again, trust in Him today before He returns, while there is still time (2 Cor 6:2). Otherwise, you risk a hardening heart (Heb 3:8, 15), so put your trust in Christ today.
Here is some related reading for you: The Seven Churches Described in the Book of Revelation
Resource – Scripture quotations are from The Holy Bible, English Standard Version® (ESV®), Crossway Bibles. (2007). ESV: Study Bible: English standard version. Wheaton, Ill: Crossway Bibles. Used by permission. All rights reserved.