God can use many ways to reach the lost, including dreams and visions. Here are a few real examples.
Christianity vs Islam
God can use many ways to reach the lost, including dreams and visions. Here are a few real examples. One man wanted to convert to Christianity because of the unloving, harsh and deadly faith that he belonged to and this man paid dearly. He wrote: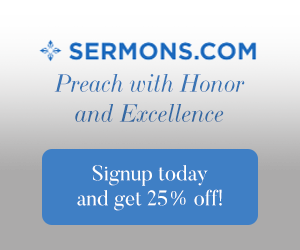 "Tawfeeq: [near Pakistani Border- Kashmir]"
"Hi.  My self tawfeeq. I am from Kashmir I want to convert to chirstainty. I belong poor family and i tried to get help. so many Muslim preachers but no one came to help. I am the only person who has to earn for family. Now I don't believe in what muslim beleive Coz since childhood everyone told me that Allah will help u but I did not get any help. Even muslims try to depress [persecute] me. I want to get convert and i need help."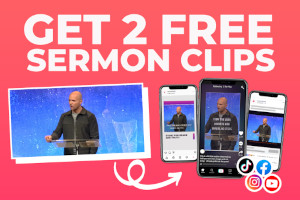 This man later came to understand that persecution is natural for all believers and all who live godly in Christ will be persecuted. We prayed for him and offered encouragement. He replied later to us with this encouraging message:
"Thank You so much for your blessed prayer. I am really blessed by your words. I have decided to follow Jesus Christ in every situation of my life. You will be glad to know that, I have started to share the gospel.
There are few people ready to accept Jesus Christ.
Please remember me in your personal prayer. "
Good Questions
Frequently we receive questions like the following and gladly follow up to answer their questions, including the one below:
Answara (Egypt)
"Hey I want to be a Christian as I'm new this this, what's the best way to start approaching the bible through God and Jesus Christ?
Should I approach the bible as a guidebook and love letter? More specifically an instruction or a tutorial on how to live we're supposed to and why we should and how it applies to us regardless of our generation? And the love letter part is that it's used for mainly God and Jesus Himself to show love to his people and how He plans to redeem us and define us alone?"
This man later came to know the Lord Jesus Christ with an understanding that He is God and came to die for His sins and pay the penalty that even Muhammed could not pay for himself. He said his curiosity about Jesus came in a series of dreams he had about Jesus and one where Abraham was present with Jesus. Abraham is an important man to Muslims, being the Father of the Arab nations. That's why this dream finally caught his attention and he began to seek out more about the Lord. The one True God.
Now What?
This person had a short but good question to which we answered. It came from:
Quarshie (Yemen)
"how to start Christan walk? What do I do?"
We pointed him to the Scriptures (i.e., Rom 10:9-13, John 3:16-17…etc.). He was a new believer and wanted to know what was next. Isn't that a great question for all of us! Of course, we told him what was next (i.e. Matt 25:35-36; 28:18-20; Acts 1:8; Heb 10:24-25) and that he should seek out other believers and share the gospel with the lost. We are praying for him.
Using Caution
We have to be very cautious about reported dreams or visions we hear from others because Satan will apparently be given the power to perform miraculous wonders in the end times. Dreams and visions cannot save anyone. Signs and wonders are no proof either. People having claimed to die and gone to heaven and back or to hell and back, but this is contrary to Scripture (Heb 9:27). No one will ever be saved apart from Christ (Acts 4:12), and that includes dreams or visions. Notwithstanding, God does apparently choose to use dreams and visions in places where angels fear to tread and where no evangelist might go. There are too many accounts to include in this one writing and it happens far too often to be just coincidence. God is sovereign.
Reaching the Lost
We are receiving more and more messages from Muslims around the world. Places like Asia, the Middle East, even as far as China, India, Pakistan, and Russia. I thank God that He can lead these people to us and that we can, with God's help and His Spirit, reveal Christ to them. That's about as good as it gets my friend! Nothing happens that has no purpose, even a dream or a vision, but to be clear, we must be brought to repentance and faith in Christ and it is a gift of God (Eph 2:8-9). No one is saved by dreams or visions. We know that people are saved by the Word of God and the Spirit of God. We also know that faith comes by hearing the Word of God. Will you be that person by whom they will hear? We can't depend on our friends, neighbors, or co-workers to have a dream or vision about Jesus. We must go to them and proclaim Christ.
"Go" With the Gospel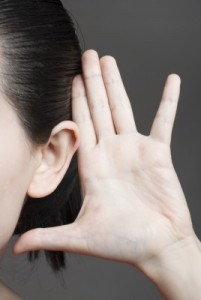 The Apostle Paul asks us all, "How then will they call on him in whom they have not believed? And how are they to believe in him of whom they have never heard? And how are they to hear without someone preaching? And how are they to preach unless they are sent? As it is written, "How beautiful are the feet of those who preach the good news" (Rom 10:14-15). Will you go for God? Hear God's passionate voice in His desire to rescue the perishing (Ezk 33:11; 2 Pet 3:9) with this question: "Whom shall I send, and who will go for us?" (Isaiah 6:8a), so will you answer as Isaiah the Prophet answered in saying, "Here I am! Send me" (Isaiah 6:8b).
Conclusion
I need to remind everyone that every dream you have is not a message from God and no one can be saved by simply having a dream. They must repent and put their trust in Christ. It takes the Word of God and the Spirit of God but God can use a person of God like you to go into all the world, but even if we can't go into all the world, we can go into our own part of the world and make disciples of others (Matt 28:18-20), but let's not forget to go next door either!
Here is some related reading for you: Christian Dream Interpretation – Does God Use Dreams to Speak to Us?
Resource – Scripture quotations are from The Holy Bible, English Standard Version® (ESV®), Crossway Bibles. (2007). ESV: Study Bible: English standard version. Wheaton, Ill: Crossway Bibles. Used by permission. All rights reserved.
Telling Ministries
God is currently using Telling Ministries to reach millions of people worldwide. We are seeking to continue along the path on which God is leading us to spread the truth of the Gospel around the world through the use of technology.
With the Bible as the source of truth, we are guiding and leading people to answers to their questions, stimulating their spiritual growth and pointing them to the only Name by which they might be saved…Jesus Christ.
Let us know if you would like to advertise on any of our websites. We would be happy to discuss with you something that can fit your need. With such a large audience across many different sources, we are sure to find something that fits your needs.
Partnering Opportunities
We are always looking for ways to partner with other Ministries and Christian organizations to help reach more people around the world. Feel free to contact us if you have something in mind that will help us all grow our audience.
Telling Ministries, P.O. Box 3802
Crossville, TN 38557 Copyright, 2023