There are essential beliefs on which Christians can not compromise. They are not negotiable. These essentials are what makes it Christianity; without them, it is just another world religion.
Compromising the True Gospel
One of the greatest differences between Christianity and all other religions is that one is from God and the others are man-made.  If any of these elements are missing, then you don't have the true gospel but another gospel which Paul said is really no gospel at all.  Read what Paul said in Galatians 1:6-9: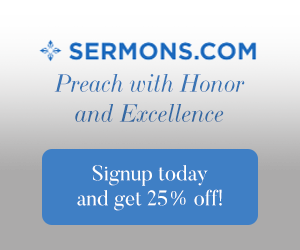 "I am astonished that you are so quickly deserting him who called you in the grace of Christ and are turning to a different gospel— not that there is another one, but there are some who trouble you and want to distort the gospel of Christ.  But even if we or an angel from heaven should preach to you a gospel contrary to the one we preached to you, let him be accursed. As we have said before, so now I say again: If anyone is preaching to you a gospel contrary to the one you received, let him be accursed."
Paul not only says that the gospel must not be distorted, there is a curse on those who bring a false one. The apostles warned about false teachers bringing in false gospels long ago and it is happening today.  Jesus also told us to "Beware of false prophets, who come to you in sheep's clothing but inwardly are ravenous wolves.  You will recognize them by their fruits. Are grapes gathered from thorn bushes, or figs from thistles? So, every healthy tree bears good fruit, but the diseased tree bears bad fruit. A healthy tree cannot bear bad fruit, nor can a diseased tree bear good fruit.  Every tree that does not bear good fruit is cut down and thrown into the fire.  Thus you will recognize them by their fruits" (Matt 7:25-20).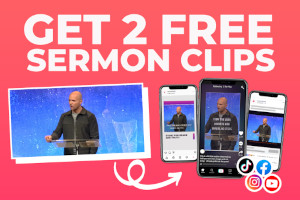 The Essential Beliefs of Christianity
Listed here are beliefs of Christianity that can never be compromised.  They must all be present or you have another gospel altogether.  These must be in place in all churches if they claim to be Christian or they are not the church that Jesus' built.
Salvation is in none other than through the name, person, work, and grace of Jesus Christ (John 14:6; John 3:16; Rom. 5:8).
Salvation is possible only through One Person and One Name alone and that is Jesus Christ (Acts 4:12; 16:30-31).
Jesus lived a sinless life (1 Pet. 2:22; 1 John 3:5).
Jesus was literally conceived and born of a virgin named Mary (Isaiah 7:14; Luke 1:26-33).
All of the 66 books of the Bible are the "only" inspired word of God to the world (2 Tim 3:16).
Those who place their trust in Christ and believe in Him will inherit eternal life in a literal Kingdom of Heaven (Jer 17:7; John 17:37-38; John 14:6; John 3:16-17).
There is a literal Hell for those who refuse to repent and believe in Jesus Christ (Psalm 73:12-19; Luke 16:23.26; John 12:48).
All of humanity has fallen short of God's glory and is in need of salvation; for which reason Jesus came to the earth (Rom. 3:23; Rom. 6:23; Rom. 5:8; John 14:6).
Jesus is coming again to gather together His people and to judge those in the world and those who have died in countless ages who refused to believe in Him (Rev 20; Rev 22:12; 1 Thess 4:16-17; Rom 2:6-8; Heb 9:28).
Jesus was crucified, buried, and rose again by a literal resurrection on the third day after His death (Rom 4:25; 1 Thess 4:14; 1 Cor 15-17; Matt 28:5-6).
Jesus is God and has no beginning and no ending and thus is an Eternal God as are the Father and the Holy Spirit (Heb 7:3; John 1:1-4; Rev 22:13; Rev 21:6; Rev 2:8).
Not Negotiable
If any of these essential elements are missing, then you don't have Christianity; you have something else. Christians who calls themselves a Christian must believe in all of these.  We can not argue over or fight against these cornerstones of the faith.  There are many other areas in a Christian's walk that are non-essentials like food, drink, alcohol, dancing, and so on but these listed above are not negotiable in any way. Such things as Jesus having always existed and having no beginning, that He was from all time having existed along with the Trinity of the Father and the Holy Spirit.  God is Creator and there is nothing that exists that was not made by God.  He is the Creator of the universe, angels, earth, mankind, and all creatures great and small.  He existed before the universe and earth existed and has existed for all time and will so without end.
Since mankind's fall, they have been separated from God by their sin and only by Jesus' coming into the world, being born of a virgin, and living a human life without sin, and dying to redeem mankind can close the gap of separation that sin had created.  His death makes possible our reconciliation to God and gives us access to God for all time in the coming Kingdom of Heaven and today in the present.  Those who refuse to believe in and trust in Jesus Christ as Savior will be separated for all time in a hell fire of torment with no second chance for redemption.  Today is the day of salvation and there will be no second chance after Christ returns to judge the world, both the living and the dead.
To have eternal life, a person has to trust in the work of Christ on Calvary.  They must repent from their sins, confess them to God, profess Jesus as their Savior, trust in Christ to save them with the understanding that it is apart from any works. Then being born from above (born again) they will possess eternal life and await Jesus' Second Advent to inherit the eternal Kingdom of Heaven which will be on earth in the New Jerusalem which will be in the new heavens and the new earth.
Believing in Jesus
If you wish to place your trust in Jesus Christ today and be born again, which means you can inherit eternal life, simply read Romans 10:9-13:
"If you declare with your mouth, "Jesus is Lord, and believe in your heart that God raised him from the dead, you will be saved. For it is with your heart that you believe and are justified, and it is with your mouth that you profess your faith and are saved. As Scripture says, "Anyone who believes in him will never be put to shame." For there is no difference between Jew and Gentile—the same Lord is Lord of all and richly blesses all who call on him, for, "Everyone who calls on the name of the Lord will be saved."
Your public profession is how others know that you believe in what Jesus did for you; that Jesus died for your sins and was raised from the dead on the third day according to the Scriptures (1 Cor 15:3-5).  That you are now justified when you believe because everyone who calls on the name of the Lord Jesus Christ will be saved.  Once you believe you should join with fellow believers at a Bible believing church and get baptized (so others know what you believe and may, by your example, also come to Jesus).  That is my prayer for you.  It is essential that you trust in, rely on, lean upon, and believe in Jesus Christ for there is no other way to God and eternal life (Acts 4:12).
Interested in knowing more about Christianity?

Take a look at these articles:
Resources:
New International Version Bible (NIV)
THE HOLY BIBLE, NEW INTERNATIONAL VERSION®, NIV® Copyright © 1973, 1978, 1984, 2011 by Biblica, Inc.™ Used by permission. All rights reserved worldwide
YouTube video "John 3:16"