Christian music is an expression of our faith in the trinity and is an outlet to praise and bring glory to the Father.  Christian music also is written to encourage our fellow brothers and sisters in their walks with the Lord.  What makes a song Christian is simply the lyrics.  The content of what is sung must be congruent with the principals of God and His Holy Word.  So, let us look at some of the different styles of Christian music that bring glory to God.
Praise/Worship Music
This well-known type of music is used widely in church services.  This style is dedicated to beautifully arranged musical themes and lyrics that help us focus on God as we sing to Him.  Most praise music today uses drums, electric guitars and acoustic guitars with some piano too.  This style is widely accepted by Christians abroad.  Some of the artists you may sing songs of in church include: Chris Tomlin, Matt Redman, The David Crowder Band and Michael Gungor.  These are just a handful of the many talented artists that have impacted the kingdom with praise/worship music.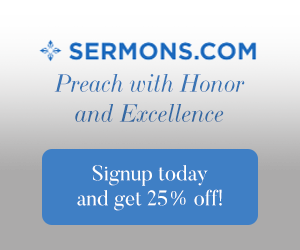 Gospel Music
Gospel music has really upbeat tempos or very somber, "soulful" tempos.  It is full of piano, organ, drums and vocal harmonies.  There is much to appreciate in this style for it is sung with such admiration to our Father.  I have been to churches predominantly attended by African Americans and I always love it!  The gospel choirs make you smile for the joy that they radiate.  You cannot attend a gospel choir without feeling that joy welling up inside of you.  Some gospel artists include: Marvin Winans, Andrae Crouch, and Marvin Sapp.
Rap
Rap music is widely known for its emphasis on lyrical expression and rhymes with the use of synthesized sounds and bass.  When coupled with the life of a Christian spreading the gospel, it is a wonderful genre of music.  An artist that is worth looking at is Lecrae.  His song "Don't Waste Your Life" is an honest one about living a genuine Christian life and not wasting the time we have here on meaningless stuff.  When you watch the video for this song (In The Upper Right Corner of this page), you can see how authentic for Christ he is and how talented he is too.  This is why I have chosen this lyric video on this article.  It also features UK's Dwayne Tryumf in the song.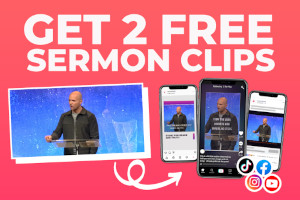 Pop
Christian pop music is heard all over Christian radio today.  It features a wide array of instruments including: synthesizers, piano, drums, drum machines, bass, violin, guitar and many others.  Most songs are very catchy and have upbeat tempos to draw you in.  Some artists worth checking out are Britt Nicole, Rachel Chan, Tenth Avenue North, Brandon Heath, Matthew West and Sanctus Real.
Blues
Blues music is well known but not as well known in Christian music.  Blues music doesn't change a whole lot and you can always tell when you hear it.  Songs are always very upbeat or very slow and sorrowful sounding.  Blues music uses mostly drums, elec. Guitar, acoustic guitar, harmonica and vocals.  Blues music incorporates the "12 bar blues" in many songs.  One band that I must mention is "The Rex Carroll Band".  Rex Carroll made his debut through a band called "Whitecross" back in the 80's.  There he established his unmatched guitar playing.  After "Whitecross", he formed "The Rex Carroll Band" where he really brought the blues into Christian music.  An artist of old is Rev. Dan Smith.  He is a gospel blues artist that started in the early 60's.  He was one of those "tell you how it is" guys, and he does just that in his music.
Metal
This is by far my favorite genre.  Christian metal is one of the bigger influences in junior highers and high schoolers of the church today.  The music is very heavy and incorporates mostly elec. guitar, drums, bass and vocals.  There are many kinds of metal, but they all incorporate intense drumming and guitar solos, along with awesome heavy breakdowns in between.  Kids want to see real Christians.  When kids find out I love metal, they already share a bond with me.  It is like bikers when they wave to each other.  They have a bond over motorcycles.  There are so many bands to choose from, but here are a few worth checking out: Living Sacrifice(1997-present), As I Lay dying, Becoming the Archetype, August Burns Red, and The Devil Wears Prada.
Conclusion
There are many genres of Christian music.  I hope this article has helped you see the broad spectrum of Christian music out there.  God is so good, and there are many talented musicians/bands out there to showcase the Father's love in musical form.  If you have any favorite artists or bands, please feel free to mention them.  "Lift up your hands to the Holy place and bless the Lord!" (Psalm 134:2)
Here are some other articles that talk about truth:
Resources:
Scripture quotations are from The Holy Bible, English Standard Version® (ESV)
www.youtube.com Lecrae song "Don't Waste Your Life"