Did Balaam's donkey really talk to him? Why did animals talk in this one specific occasion?
Why This Question?
Why would we even write an article about whether Balaam's donkey talked or not? Why is that important? For one thing, skeptics who are hostile to Christianity will mock believers by stating, "Talking snakes and donkeys? Who can believe the Bible?" Then there will be young children who would naturally want to know why a donkey talks in the Bible but donkeys don't talk in real life. This is a good question for children but for those who want to destroy the integrity of the Bible, their reason for asking, "Did Balaam's donkey really talk" is less than a sincere question but rather one that want's to tear down God's Word and make believer's doubt God. It's like Satan whispering into Eve's ear, "Had God really said?" so take their questions seriously, but understand where they may be coming from. If they doubt that Balaam's donkey talked, then they'll doubt that Noah built an ark, are Jonah was swallowed by a great fish. If one true account of the Bible is not believed, then they are basically calling God a liar, when the exact opposite is true; "Let God be true though every one were a liar" (Rom 3:4a). They can either believe all of the Bible is true or only parts of it are true, and if the latter, then they are not truly believing the whole Word of God.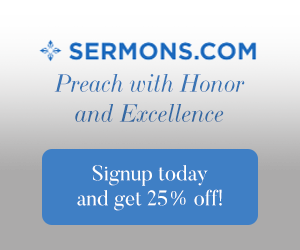 Another God?
The story of Balaam is one that sounds like it could happen today because there are many who are speaking about God's truth but doing it for money, so they don't give the whole counsel of God, but rather, "God is a God of love and would never send anyone to hell." I say, "You're right…God wouldn't send anyone to hell. They choose hell themselves by rejecting Jesus Christ as Savior, but the god they speak about being a god of love sounds nice but this god doesn't exist. God is holy, just, pure, and cannot tolerate sin, so yes, God is love, but God is a righteous judge Who will judge all non-believers." Even that is done in love. Imagine someone being saved against their will and being dragged into heaven to worship God whom they hate because they love sin.
Balaam
The account of Balaam is one where we can see a "prophet for profit" scenario not that much different form today's false prosperity teachers and preachers. When Israel began to grow in number, "Moab was overcome with fear of the people of Israel. And Moab said to the elders of Midian, 'This horde will now lick up all that is around us, as the ox licks up the grass of the field.' So Balak the son of Zippor, who was king of Moab at that time, sent messengers to Balaam the son of Beor at Pethor" (Num 22:3-5a). Apparently Balaam was known as a prophet because King Balak asked Balaalm, "Come now, curse this people for me, since they are too mighty for me. Perhaps I shall be able to defeat them and drive them from the land, for I know that he whom you bless is blessed, and he whom you curse is cursed" (Num 22:6), so King Balak sent representatives to Balaam to tell him, "'Behold, a people has come out of Egypt, and it covers the face of the earth. Now come, curse them for me. Perhaps I shall be able to fight against them and drive them out.' God said to Balaam, 'You shall not go with them. You shall not curse the people, for they are blessed.' So Balaam rose in the morning and said to the princes of Balak, 'Go to your own land, for the Lord has refused to let me go with you'" (Num 22:11-13). The king didn't give up so "Balak sent princes, more in number and more honorable than these" (Num 22:15), however he told them, "Though Balak were to give me his house full of silver and gold, I could not go beyond the command of the LORD my God to do less or more" (Num 22:18). So far, Balaam is being obedient, but something's about to change and Balaam's changing his mind is due to coveting money.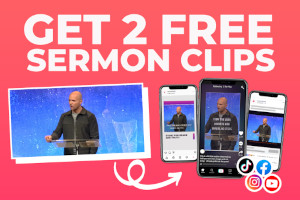 A Talking Donkey?
While Balaam was still considering whether to go and curse Israel or not, "God came to Balaam at night and said to him, 'If the men have come to call you, rise, go with them; but only do what I tell you.' So Balaam rose in the morning and saddled his donkey and went with the princes of Moab" (Num 22:20-21). By then, "God's anger was kindled because he went, and the angel of the LORD took his stand in the way as his adversary. Now he was riding on the donkey, and his two servants were with him" (Num 22:22), but then, "the donkey saw the angel of the LORD standing in the road, with a drawn sword in his hand. And the donkey turned aside out of the road and went into the field. And Balaam struck the donkey, to turn her into the road" (Num 22:23). That's because "the angel of the Lord stood in a narrow path between the vineyards, with a wall on either side. And when the donkey saw the angel of the Lord, she pushed against the wall and pressed Balaam's foot against the wall. So he struck her again" (Num 22:24-25). Balaam apparently couldn't see the angel of the Lord, and if the donkey had allowed him through, Balaam would have been killed, so "When the donkey saw the angel of the Lord, she lay down under Balaam. And Balaam's anger was kindled, and he struck the donkey with his staff. Then the Lord opened the mouth of the donkey, and she said to Balaam, 'What have I done to you, that you have struck me these three times'" (Num 22:27-28), so "Balaam said to the donkey, 'Because you have made a fool of me. I wish I had a sword in my hand, for then I would kill you.' And the donkey said to Balaam, 'Am I not your donkey, on which you have ridden all your life long to this day? Is it my habit to treat you this way?' And he said, 'No'" (Num 22:29-30). That's when "the Lord opened the eyes of Balaam, and he saw the angel of the Lord standing in the way, with his drawn sword in his hand. And he bowed down and fell on his face. And the angel of the Lord said to him, 'Why have you struck your donkey these three times? Behold, I have come out to oppose you because your way is perverse before me. The donkey saw me and turned aside before me these three times. If she had not turned aside from me, surely just now I would have killed you and let her live'" (Num 22:31-33), so the talking donkey saved Balaam's life. Yes, Balaam's donkey did talk because if she hadn't, Balaam would have died instantly.
Conclusion
It matters little to those who reject the Bible whether this account is true or not. It's a matter of unbeliever's trying to deride the Bible as a product of man, but all Scripture is God-breathed (2nd Tim 3:16), and that includes the story of Noah's Ark, a talking serpent, the parting of the Red Sea, Jonah being swallowed by a great fish and even a talking donkey! So if we have learned anything about the Word of God, it is that "nothing will be impossible with God" (Matt 19:26), even if it looks impossible to us.
Read another true Bible account here: Jonah and the Great Fish
Resource – Scripture quotations are from The Holy Bible, English Standard Version® (ESV®), Crossway Bibles. (2007). ESV: Study Bible: English standard version. Wheaton, Ill: Crossway Bibles. Used by permission. All rights reserved.