Life is full of disappointments, so here's how to deal with disappointment and challenges in life that you are facing or will face someday.
The Challenge of Life
Life can be overwhelming and challenging at times, and for some of us, discouragement may arise due to a feeling of disappointment, despondency and discouragement, but fortunately, it is precisely in these moments that we are presented with the golden opportunity to spend time with the Almighty God. We are God's creation and He wants the very best for us at all times. Jeremiah the prophet tells us, "For I know the plans I have for you, declares the Lord, plans for welfare and not for evil, to give you a future and a hope" (Jer 29:11).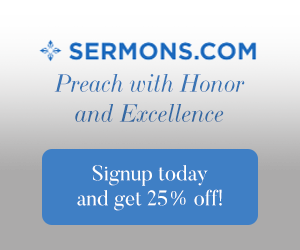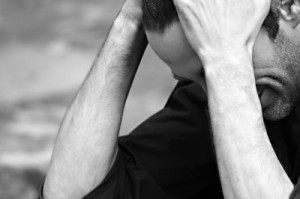 Facing Disappointment
When we are faced with disappointment, it is important to guard against becoming unkind, malicious, cruel, spiteful, ignoble, etc. This is not the person that God intended us to be. In addition to enjoying prosperity, He wishes us to be happy and loving toward one another. The psalmist expresses the feeling or state of disappointment so very well in writing, "Why are you cast down, O my soul, and why are you in turmoil within me? Hope in God; for I shall again praise him, my salvation and my God" (Psalm 42:11).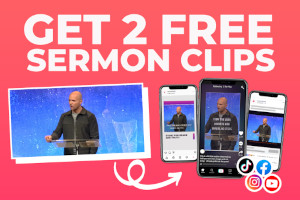 Petitioning God
It is critical to petition God through our Lord Jesus Christ when we experience disappointment and risk becoming someone other than God intended. The Apostle Paul wrote in Philippians 4:6-7, "Do not be anxious about anything, but in everything by prayer and supplication with thanksgiving let your requests be made known to God. And the peace of God, which surpasses all understanding, will guard your hearts and your minds in Christ Jesus." As a Believer in Christ, we should also seek to share our disappointment with other believers who might be able to pray over the matter with us. Others sometimes have greater challenges and disappointments than we do, and fellowship is in line with God's plan for our lives. James counsels us to "confess your sins to one another and pray for one another, that you may be healed. The prayer of a righteous person has great power as it is working" (James 5:16).
Jesus at Center
Jesus should be at the center of all that we do and this makes it easier to cope with (and overcome) the various disappointments that we might face in life. Paul wrote in Colossians that "Whatever you do, work heartily, as for the Lord and not for men, knowing that from the Lord you will receive the inheritance as your reward. You are serving the Lord Christ. For the wrongdoer will be paid back for the wrong he has done, and there is no partiality" (Col 3:23-25).
A Biblical Perspective
As we encounter disappointments in life it is always useful to remember that our Creator remains in firm control of this world, despite the continuous antics of Satan to influence our behavior and circumstances. Paul reminds us that "we know that for those who love God all things work together for good, for those who are called according to his purpose" (Rom 8:28), so even when we are facing disappointment we should consider that there is a silver lining or blessing in the situation. Such are the plans of our awesome God.
The Source of Strength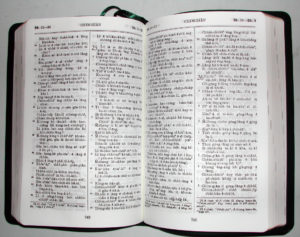 Paul reminds us of the influence and strength of our faith in Jesus Christ, writing in the Book of Philippians, "I can do all things through him who strengthens me" (Phil 4:13). We know that we are capable of dealing with disappointment because of our walk with God and the power of prayer. Jesus' final words recorded in the Gospel of Matthew are where He told the disciples (and us) to be "teaching them to observe all that I have commanded you. And behold, I am with you always, to the end of the age" (Matt 28:20). This passage provides us with comfort and assurance that we are able to adequately face and overcome any of life's disappointments that may come our way. Amen. Thanks be to God for the sharing of His word.
Conclusion
Whatever you are faced with in life, let those disappointments become His appointments. Don't let disappointment become a period, but rather let it be a comma that leads to the next thing God has planned for you. You don't have to deal with disappointment alone…not with God nearby.
About the Author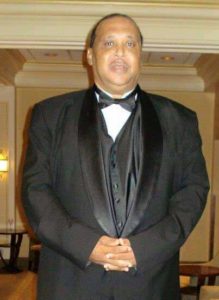 Carlos Spencer lives in Nassau, Bahamas is a writer of a weekly devotional and is currently employed full time in the Finance Department with the Bahamas Red Cross and has written a book called Oasis for the Soul. Mr. Spencer was trained in Accountancy and Banking with Emile Woolf College in London and at the London School of Accountancy.
Here is some related reading for you: How to Handle Disappointment: A Bible Study
Resource – Scripture quotations are from The Holy Bible, English Standard Version® (ESV®), Crossway Bibles. (2007). ESV: Study Bible: English standard version. Wheaton, Ill: Crossway Bibles. Used by permission. All rights reserved.