Following are quotes from noted Christian authors, theologians, reformers and the Bible. I hope they will be an encouragement in your upcoming baptism. Or, if you are personalizing a gift for someone at their baptism choose one of these quotes to adorn your gift.
I trust that you will gain insight into what others believe about baptism. You may not agree with each one of these quotes—I am unsure about a couple of them myself. But we can trust what the Bible says and teaches. Weigh these quotes against your knowledge of the Bible and then seek to study the Scriptures more to gain a better understanding of what it teaches.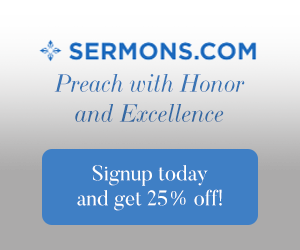 Baptism for Public Identification with Christ
"Baptism is an outward expression of an inward faith." ~ Watchman Nee, Author
"In the early days of the church….,baptism was a declaration that the believer was definitely identifying himself with that group of people who were called Christians and were despised and hated. To be a Christian meant something. To identify yourself with those who were called Christians meant persecution, maybe death; it meant being ostracized from your family, shunned by friends. And the one act which was the final declaration of this identification was BAPTISM. As long as a man gathered with Christians, he was tolerated, but when once he submitted to baptism, he declared to all the world, I BELONG TO THIS DESPISED GROUP, and immediately he was persecuted, hated, and despised. In baptism, therefore, the believer entered into the fellowship of the sufferings of Christ. A person might be a believer and keep it strictly a secret and thus avoid unpleasantness and suffering, but once he submitted to public baptism he had burned his bridges behind him." ~ Dr. M. R. DeHaan, Radio Bible Teacher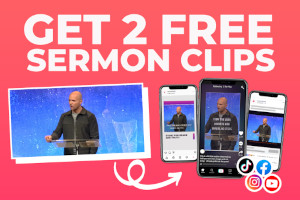 "Under the leadership of religious professionals, modern worship has become passive—listening to a message and singing some songs. Seldom is there a call to service or an invitation to trust Christ. Baptisms take place inside the church where it is safe and comfortable rather than in public where there is opportunity to give witness to the saving grace of Christ. The great needs of society are left to para-church groups, government agencies, and other social service organizations. All the while the church is losing its muscle tone, its biceps are becoming loose and flabby and its belly is becoming round and soft. Not a pretty picture for one who once was toned and buff—a lean, mean fighting machine." ~ Craig Olson, Writer. From his book The Casual Christian.
"'I am baptized!' Apparently Martin Luther, the great 16th century figure of the reformation used to take great comfort from these words. When it seemed to him that the whole church had left the precepts of the Gospel, when he was under scrutiny from Church officials as to the truth of his beliefs, when his life was under threat and when he suffered self doubt he would boldly claim, 'I am baptized.' " ~ Philip Gill, Anglican Priest
"After many painful trials, which none can know, but those who are taught to relinquish a system in which they had been educated, I settled down in the full persuasion, that the immersion of a professing believer in Christ is the only Christian baptism." ~ Adoniram Judson, Missionary
Baptism is a Matter of Obedience
"God's people should be baptized because God commanded it, not because some church requires it." ~ John R. Rice, Evangelist and Writer
"We ought to regard the sacrament of baptism with reverence. An ordinance of which the Lord Jesus Himself partook, is not to be lightly esteemed. An ordinance to which the great Head of the Church submitted, ought to be ever honorable in the eyes of professing Christians."  ~ J.C. Ryle, Theologian and Anglican Bishop
"Is it possible for an unbaptized believer to be saved? Yes, definitely. Should every believer be baptized? Yes, definitely."  ~ Max Lucado, Author
"Our justification from sins takes place at the point of saving faith, not at the point of water baptism, which usually occurs later. But if a person is already justified and has sins forgiven eternally at the point of saving faith, then baptism is not necessary for forgiveness of sins nor for the bestowal of new spiritual life. Baptism, then, is not necessary for salvation. But it is necessary if we are to be obedient to Christ, for he commanded baptism for all who believe in him."  ~ Wayne A. Grudem, Thoelogian and Professor
"It is my first public declaration that a thing which looks to be unreasonable and seems to be unprofitable, being commanded by God, is law, is law to me. If my Master had told me to pick up six stones and lay them in a row I would do it, without demanding of him, 'What good will it do?' Cui bono? Is no fit question for soldiers of Jesus. The very simplicity and apparent uselessness of the ordinance should make the believer say, 'Therefore I do it because it becomes the better test to me of my obedience to my Master.'" When you tell your servant to do something, and he cannot comprehend it, if he turns round and says, "Please, sir, what for?" you are quite clear that he hardly understands the relation between master and servant. So when God tells me to do a thing, if I say, "What for?" I cannot have taken the place which Faith ought to occupy, which is that of simple obedience to whatever the Lord hath said. Baptism is commanded, and Faith obeys because it is commanded, and thus takes her proper place." ~ Charles Haddon Spurgeon, Pastor. From his sermon Baptismal Regeneration.
Baptism is not for Salvation
"Bishop Hostettler explained that baptism was not the means by which one is saved, but simply an outward sign of salvation. Just as an Amishman's beard is an indication of his marriage and commitment to his wife, so baptism symbolizes our covenant with Christ."  ~ J.E.B. Spredemann, Author. From his book Amish by Accident.
"A man who knows that he is saved by believing in Christ does not, when he is baptized, lift his baptism into a saving ordinance. In fact, he is the very best protester against that mistake, because he holds that he has no right to be baptized until he is saved."  ~ Charles Haddon Spurgeon, Pastor
"Paul clearly states in 1 Corinthians 1:17 that baptism is not part of the gospel when he says: "For Christ sent me not to baptize, but to preach the gospel." Baptism is clearly not a part of the gospel, according to Paul. He adds, 'I thank God that I baptized none of you, but Crispus and Gaius' (1 Cor. 1:14). These statements are totally incompatible with the idea of baptismal regeneration." ~ Ted Sutherland, Pastor
"For 'the Spirit breathes where He wills, and thou hearest His voice, but canst not tell whence He cometh or whither He goeth.' He blesses the body that is baptized, and the water that baptizes. Despise not, therefore, the Divine laver, nor think lightly of it, as a common thing, on account of the use of water. For the power that operates is mighty, and wonderful are the things that are wrought thereby." ~ Gregory, Bishop of Nyssa
"Time would fail me were I to try to lay before you in order all the passages in the Holy Scriptures which relate to the efficacy of baptism or to explain the mysterious doctrine of that second birth which though it is our second is yet our first in Christ."  ~ Jerome, Priest and Bible Translator
Baptism is a Sign of Dedication to Christ
"The earthly form of Christ is the form that died on the cross. The image of God is the image of Christ crucified. It is to this image that the life of the disciples must be conformed; in other words, they must be conformed to his death (Phil 3.10, Rom 6.4) The Christian life is a life of crucifixion (Gal 2.19) In baptism the form of Christ's death is impressed upon his own. They are dead to the flesh and to sin, they are dead to the world, and the world is dead to them (Gal 6.14). Anybody living in the strength of Christ's baptism lives in the strength of Christ's death."  ~ Dietrich Bonhoeffer, Theologian and Martyr. From his book The Cost of Discipleship.
"We may never be martyrs but we can die to self, to sin, to the world, to our plans and ambitions. That is the significance of baptism; we died with Christ and rose to new life." ~ Vance Havner, Writer and Evangelist
"John's baptism…was a radical act of individual commitment to belong to the true people of God, based on personal confession and repentance… This is one of the main reasons that I do not believe in baptizing infants, who cannot make this personal commitment or confession or repentance. John's baptism was an assault on the very assumptions that give rise to much infant baptism." ~ John Piper, Pastor and Writer
"Cheap grace is the grace we bestow on ourselves. Cheap grace is the preaching of forgiveness without requiring repentance, baptism without church discipline. Communion without confession, absolution without personal confession. Cheap grace is grace without discipleship, grace without the cross, grace without Jesus Christ, living and incarnate. " ~ Deitrich Bonhoeffer, Theologian and Martyr. From his book The Cost of Discipleship.
"Baptism is faith in action."  ~ Watchman Nee, Author
Bible Verses About Baptism
Know ye not, that so many of us as were baptized into Jesus Christ were baptized into his death? Therefore we are buried with him by baptism into death: that like as Christ was raised up from the dead by the glory of the Father, even so we also should walk in newness of life. For if we have been planted together in the likeness of his death, we shall be also in the likeness of his resurrection: Romans 6:3-5
For ye are all the children of God by faith in Christ Jesus. For as many of you as have been baptized into Christ have put on Christ. Galatians 3:26, 27
Then cometh Jesus from Galilee to Jordan unto John, to be baptized of him. But John forbad him, saying, I have need to be baptized of thee, and comest thou to me? And Jesus answering said unto him, Suffer it to be so now: for thus it becometh us to fulfil all righteousness. Then he suffered him. And Jesus, when he was baptized, went up straightway out of the water: and, lo, the heavens were opened unto him, and he saw the Spirit of God descending like a dove, and lighting upon him: And lo a voice from heaven, saying, This is my beloved Son, in whom I am well pleased.  Matthew 3:13-17
I indeed baptize you with water unto repentance. but he that cometh after me is mightier than I, whose shoes I am not worthy to bear: he shall baptize you with the Holy Ghost, and with fire:  Matthew 3:11
Go ye therefore, and teach all nations, baptizing them in the name of the Father, and of the Son, and of the Holy Ghost: Teaching them to observe all things whatsoever I have commanded you: and, lo, I am with you always, even unto the end of the world. Amen.  Matthew 28:19, 20
Then Peter said unto them, Repent, and be baptized every one of you in the name of Jesus Christ for the remission of sins, and ye shall receive the gift of the Holy Ghost.  Acts 2:38
Then said Paul, John verily baptized with the baptism of repentance, saying unto the people, that they should believe on him which should come after him, that is, on Christ Jesus. When they heard this, they were baptized in the name of the Lord Jesus.  Acts 19:4, 5
Importance of Personal Study
I think it is appropriate to note that these are good quotes from various sources. However, in some cases I don't know everything these men believed. While their quote about baptism is encouraging and helpful, inclusion of their words does not mean a complete endorsement of their theology.
Therefore, let me encourage you again to study the scriptures for yourself to find out what it says about baptism.
Resources – The Holy Bible, King James Version