What is the Great White Throne Judgment? Are believers in this judgment?
An Appointed Day
The Bible teaches that Jesus Christ is coming again to judge the world, and this includes believers and unbelievers. Of course, it will fare infinitely better for believers because God's wrath no longer abides on them (John 3:36a), but it does for those who have rejected Jesus Christ during their lifetime (John 3:36b). Every unbeliever is walking on very thin ice because they are one breath…one heartbeat away from standing before God. And if they come without a sin-bearer (Jesus Christ), they will bear their own sins. Life is fragile. Not one of us can guarantee tomorrow. Every human being has an appointment they will keep. It's the day of their death, because "it is appointed for man to die once, and after that comes judgment" (Heb 9:27). The problem is; we don't know when that day is. The psalmist knew enough about the sovereignty of God that he could write that God has "made my days a few handbreadths, and my lifetime is as nothing before you. Surely all mankind stands as a mere breath" (Psalm 39:5)! He adds, "Your eyes saw my unformed substance; in your book were written, every one of them" (Psalm 139:16). God knows the end from the beginning, so today is the best of days to trust in Christ. Today is the day of salvation (2 Cor 6:2), for who knows what tomorrow may bring…or, if it even comes? The sobering thought for unbelievers is, die today without Christ, and you die in your sins. Then, you will forever pay for them forever, while also being separated from the presence of God.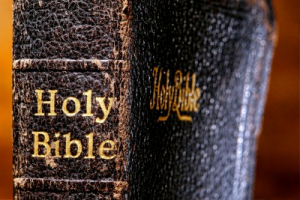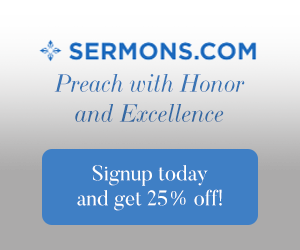 Bema Seat
At the ancient Olympics games there was a judge that sat in a seat…the Bema Seat. The judge's purpose for sitting there was to determine what runners came in first, second, and so on, and as a result, the judge would give out the appropriate rewards, so that's the concept of the Seat. The Bema Seat is the judgment seat where believers will stand before Christ. Many will be rewarded for the works they did for Christ here on earth, but many will not. Some will receive great rewards entering into the kingdom, but others have done little or nothing for Christ (Matt 25:40), and so they will have their works burned up because they were only hay, wood, and stubble. The late Dr. J. Vernon McGee said that some Christians will make it into the kingdom, but all their works will have been burned away, so they might smell like they just came from a fire sale. The Scriptures say, "If anyone's work is burned up, he will suffer loss, though he himself will be saved, but only as through fire" (1 Cor 3:15). In Jewish synagogues, the Bema Seat was known as a "bimah," and this was where the Torah was read during services, but the Bema Seat has nothing to do with a believer's salvation. That was decided after the person put their trust in Christ. The Bema Seat and the Great White Throne Judgment are entirely different judgments. One is for believers, while the other is for unrepentant.
Great White Throne
The place where we read about the Great White Throne Judgment is in the Book of Revelation, where the Apostle John wrote about the judgment given to Satan and his minions. It says, "the devil who had deceived them was thrown into the lake of fire and sulfur where the beast and the false prophet were, and they will be tormented day and night forever and ever" (Rev 20:10), so this is just before the Great White Throne Judgment, which comes next. Then John writes that he "saw the dead, great and small, standing before the throne, and books were opened. Then another book was opened, which is the book of life. And the dead were judged by what was written in the books, according to what they had done" (Rev 20:12). Since they were judged on "what they had done" and not on what Christ had done, they are judged and found guilty; guilty of trying to save themselves by their own works. That's because our works can't save us (Eph 2:8-9). A lot of people think they're a good person and have done enough good to go to heaven, but that's not God's standard. They must be seen as being just before God, and that's only possible through Jesus Christ (Acts 4:12; 2 Cor 5:21), so for those who have long rejected Christ, they will not be in the book of life. Instead, they were judged by their works, and since no one will be saved by works, they are forever lost. If you haven't trusted in Christ, you name is not in the "book of life." Take care of that today, I plead with you, because "if anyone's name was not found written in the book of life, he was thrown into the lake of fire" (Rev 20:15).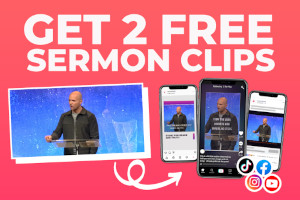 Daniel the Prophet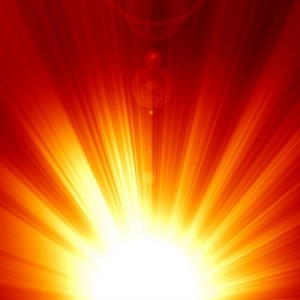 Daniel was a young Jewish man who was taken captive by the Babylonians, along with most of the nation of Judah, but Daniel had been given great wisdom and understanding by God. There was none like Daniel in all of Babylon, and later, even the King recognized that, but Daniel was told about what would come to pass in the latter days. Daniel wrote about a resurrection, much like the Apostle John wrote about in the book of Revelation, and the context is the same, being about the judgment of both believers and unbelievers. Daniel wrote that "many of those who sleep in the dust of the earth shall awake, some to everlasting life, and some to shame and everlasting contempt" (Dan 12:3), but even those who receive eternal life will receive differing rewards and be in differing positions of authority. Daniel says that "those who are wise shall shine like the brightness of the sky above; and those who turn many to righteousness, like the stars forever and ever" (Dan 12:4). This sounds very much like the soul-winner's crown mentioned by the Apostle Paul in 1 Thessalonians 2:19-20. Those who have been saved will "shine like the brightness of the sky above," but many will shine brighter because they allowed God to use them as a means to "turn many to righteousness," which is found only in Christ (2 Cor 5:21).
Conclusion
I like to give God all the glory for my salvation, because the fact is, He deserves all the glory. We can't save ourselves. Dead men don't come to Christ (Eph 2:1). We needed new life by the Spirit of God to show us our need for the Son of God. If we've been brought to repentance and faith in Christ, our sins have been taken away. We no longer have to worry about paying for them. We still might owe the consequences of those sins, but the sin has been covered by the precious blood of the Lamb of God, so "knowing that you were ransomed from the futile ways inherited from your forefathers, not with perishable things such as silver or gold, but with the precious blood of Christ, like that of a lamb without blemish or spot" (1 Pet 1:18-19), we ought to strive to live holy lives before God. We will all stand before Him and give an account for our lives (2 Cor 5:10; Rom 14:12), so remember, "He who called you is holy, you also be holy in all your conduct, since it is written, "You shall be holy, for I am holy" (1 Pet 1:15-16). We are also called to pray and witness to the lost, or they may face the Great White Throne Judgment, but thanks be to God, we won't be in that judgment…the Great White Throne Judgment. We'll stand before Christ at the Bema Seat, but even then it's not about our salvation. That's taken care of…but the rewards given, and the rewards given to you, is all up to you (Matt 25:35-36, 40; 28:18-20; James 1:27, etc.).
Here is some related reading for you: What Does the Bible Say About Judgment?
Resource – Scripture quotations are from The Holy Bible, English Standard Version® (ESV®), Crossway Bibles. (2007). ESV: Study Bible: English standard version. Wheaton, Ill: Crossway Bibles. Used by permission. All rights reserved.