In any church service there is a diverse group of people—some who are Christians and some who are not as well as believers at different stages of spiritual growth. Every church environment is different—some are very quiet and reflective while others are robust and engaging. While the body of Christ is one in the Spirit—there are diverse ways that believers worship and celebrate the Risen Lord. But why do some church members not invite others to worship with them?
Reason #1) They are just church members and not believers
"'No,' he answered, 'because while you are pulling the weeds, you may uproot the wheat with them. Let both grow together until the harvest. At that time I will tell the harvesters: First collect the weeds and tie them in bundles to be burned; then gather the wheat and bring it into my barn'" (Matthew 13:29-30).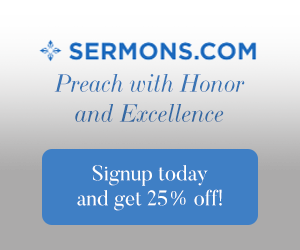 Have you ever heard "being in garage doesn't make you a car any more than being in a church makes you a believer"? Unfortunately many people have learned to play church without really being a part of the body of Christ. People can pretend to be believers, but they can't fake not having the fruit of the Spirit. They won't sense the compelling presence of the Holy Ghost to bring the unsaved to their ministry.
Reason #2) They struggle with their church leadership decisions
"Have confidence in your leaders and submit to their authority, because they keep watch over you as those who must give an account. Do this so that their work will be a joy, not a burden, for that would be of no benefit to you" (Hebrews 13:17).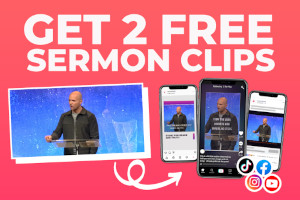 Pastors, elders, and deacons aren't perfect people—they are called to God's service to serve the church. Sometimes church members don't invite people to church because they disagree with leadership decisions. There's a chance that these people may need to express their concerns in a godly way or perhaps consider leaving the church especially if there's a break from sound doctrine. Either way, every disagreement should be handled with much prayer and scripture study. 
Reason #3) They are embarrassed by their church practices during worship
"For God is not a God of disorder but of peace—as in all the congregations of the Lord's people" (1 Corinthians 14:33). 
Just as the Corinthian church struggled with keeping order—even today there are churches that struggle this same issue. Church practices must align and balance themselves with scriptural teaching which doesn't quench the work of the Holy Spirit or turn people away in confusion. Paul gives clear direction for how believers are to carry themselves during worship. We are to rejoice and fellowship together in freedom with joy that draws people to Christ through the conviction of the Holy Spirit.
Reason #4) They underestimate the power of their testimony
"They triumphed over him by the blood of the Lamb and by the word of their testimony" (Revelation 12:11). 
Many people are afraid to share their faith or invite people to church because they aren't confident in what to say. However every single believer in Jesus Christ has a testimony of being at one time in darkness and coming to the light. Everyone's faith story is specific to their life and can be a way to initiate an invitation to church or to Christ as the Spirit leads. There is much one person's story can tell with not only words, but how they live out their faith.
Reason #5) They forget what is was like to be lost
"Once you were not a people, but now you are the people of God; once you had not received mercy, but now you have received mercy" (1 Peter 2:10).
Some people have been in church so long that they have forgotten what is like to be lost. Perhaps they've been so busy about doing God's work that they've lost sight of the fallen people around them every day. It's important that believers remember from where they came because that's exactly where the Lord may send them. Our freedom in Christ equips us to reach back and out to others in the spirit of love and mercy. 
Reason #6) They believe that their church activities should be separate from the rest of their life activities
"You are the light of the world…let your light shine before others, that they may see your good deeds and glorify your Father in heaven" (Matthew 5:14-16).
Believers who connect with the Lord faithfully can't compartmentalize their faith. The joy, peace, and love of Jesus Christ flow out from them naturally. However there are believers who have Sunday for church and Monday through Saturday to live for themselves. Those who live in this way will give an account to God for how they lived out their lives. The Lord is the God of every single day and moment—He should be honored in everything.
Reason #7) They are afraid of being seen as vulnerable
"But God chose the foolish things of the world to shame the wise; God chose the weak things of the world to shame the strong…so that no one may boast before him" (1 Corinthians 1:27-29). 
In the fellowship of believers, there's freedom to worship the Lord in singing, dancing, clapping, and sometimes even shouting! In the world, Christians don't have this opportunity (especially those living in persecution). Some believers don't invite friends to church because they may not feel free to worship as they normally would. However, it's important to remember worship is never about the people in the church, but about the Lord Jesus Christ and His wonderful work on the cross.
Worship without Worry…
The precious time together of fellowship brings unity with Christ and each other. In the congregation of saints, God, through the Holy Spirit, can bring a hunger and conviction on the hearts of the lost. Believers must set aside their many excuses and trust in the Lord as they invite unbelievers to church. There is great joy in seeing one sinner turn their lives over to God!
Looking for some great worship songs? 15 Awesome Christian Worship Songs
Resource – New International Version Bible, The Holy Bible, New International Version®, NIV® Copyright© 1973, 1978, 1984, 2011 by Biblca, Inc.™ Used by permission. All rights reserved worldwide.