What God promises, He delivers, but there are some that are more powerful to believers. Here are 7 promises of God.
Come to me, all who labor and are heavy laden, and I will give you rest. Take my yoke upon you, and learn from me, for I am gentle and lowly in heart, and you will find rest for your souls. – Matt 11:28-29
When you are at the end of your rope and everything around you seems to be falling in upon you, then run to the Savior. Lay on His broad shoulders all the labors and heavy burdens that are too hard for you to care. Only then can He give you rest for your soul.  If you insist on carrying your own burdens, you will never find true rest for your soul.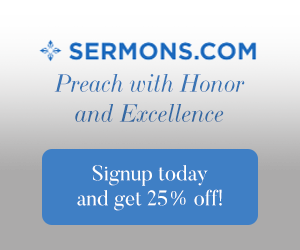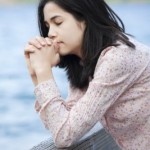 I can do all things through him who strengthens me. – Phil 4:13
The Bible tells us that we cannot do anything of significance by ourselves (John 15:5), and that only through our Lord's strengthening us, can we do all things that are His will. To do "all things" doesn't mean we'll have that luxury car or a bigger house, but our will and the Lord's will are aligned in purpose and whatever happens, He can provide for our needs (Phil 4:19) and give us strength at times of weakness (Isaiah 40:29-31), but only if it's in accordance with His will (Matt 6:10).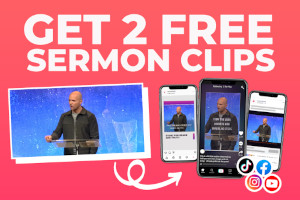 For I am sure that neither death nor life, nor angels nor rulers, nor things present nor things to come, nor powers, nor height nor depth, nor anything else in all creation, will be able to separate us from the love of God in Christ Jesus our Lord. – Rom 8:38-39
If there is a more comforting and more powerful promise that Romans 8:38-39, I'm not sure what it is. For our Lord to tell us that nothing at all, created or otherwise, can ever separate us from God and His love means we have security in God's preservation of His children (John 10:28-29). Nothing or no one can cut us off from God once we've trusted in Christ.
For I know the plans I have for you, declares the LORD, plans for welfare and not for evil, to give you a future and a hope. – Jer 29:11
Although this was written to ancient Israel who part of the nation were already in captivity, it gave the Jews hope for a future. God means them good and not harm; good and not evil; both a future and a hope. He does likewise to His own children who have trusted in the Lord, Jesus Christ.
For God so loved the world, that he gave his only Son, that whoever believes in him should not perish but have eternal life. – John 3:16
The most familiar Bible verse in all of Scripture is John 3:16. It sums up the entire gospel in a sense for it says, whoever believes in Jesus Christ will not perish but receive eternal life. To "believe" means to trust in or have faith in and for that matter, to obey. Those who reject Christ will perish in the lake of fire, although their soul will continue forever. There are only two places we can go to in this life; into the Lord's presence after death (2 Cor 5:8), "but whoever does not believe is condemned already, because he has not believed in the name of the only Son of God" (John 3:18b).
For our sake he made him to be sin who knew no sin, so that in him we might become the righteousness of God. – 2 Cor 5:21
Here may be the best and clearest presentation of the gospel in the entire Bible. It states that Jesus never knew sin, but we sure do, don't we?! That's why He became sin for us. His death was for the purpose of our receiving His righteousness. Without that imputed toward us, we cannot enter the Kingdom. We must have the same righteousness as Jesus does or we'll be shut out in outer darkness forever, but not so if we've received Him and put all our trust in Him.
If we confess our sins, he is faithful and just to forgive us our sins and to cleanse us from all unrighteousness. – 1 John 1:9
I'm not sure who said it, but one person was asking whether they deserved a second chance with God because they'd "blown it" again. The wise, old pastor said, "You do realize you didn't deserve the first one." That man is right. None of us deserved to receive God's mercy and grace. We could never earn it in a million lifetimes. God forgives us when we confess it to Him.  End of story!  Now, we must learn to let that go which God has forgiven.  Even our salvation is a free gift of God so that none of us would boast or brag about it (Eph 2:8-9), and knowing human nature, I'm sure we'd brag to about anyone that'd listen. One young child in Sunday school said the only part she brought to be saved was her sin. Jesus did the rest. She's nailed it. Out of the mouth of babes, they say.
Conclusion
I know you can think of other powerful and precious promises of God. Just think about this powerful promise of God. The Apostle Peter said that our Lord "has granted to us his precious and very great promises, so that through them you may become partakers of the divine nature, having escaped from the corruption that is in the world because of sinful desire" (2 Pet 1:4). These promises are not just great promises….they are "very great" and exceedingly "precious" promises.  We should rejoice that God doesn't change His mind about us. If He did, none of us would make it.
Here is some related reading for you: The Promises of God: 10 Powerful Bible Verses
Resource – Scripture quotations are from The Holy Bible, English Standard Version® (ESV®), Crossway Bibles. (2007). ESV: Study Bible: English standard version. Wheaton, Ill: Crossway Bibles. Used by permission. All rights reserved.