God has put eternity into the hearts of all people. Although many people deny the reality of living forever—everyone will either one day rejoice in heaven or suffer in hell. If Jesus doesn't return in our lifetime, we must be prepared for physical death. There's no pain in death for the believer; however, there will be pain at the judgment seat of Christ if we've wasted the precious days that were given to us from God. Check out these 6 good reasons we need to number our days on this earth.
Reason #1) Tomorrow isn't promised to you
"Why, you do not even know what will happen tomorrow. What is your life? You are a mist that appears for a little while and then vanishes" (James 4:14).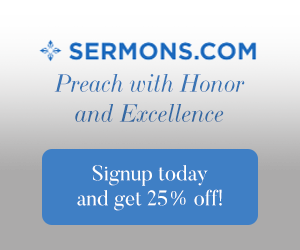 The sudden death of a loved one reminds us of our mortality on this earth. How could it be that someone we see with life be dead in minutes or days? Yet it happens every day and we are reminded that we must work every day for the Lord as if it was our last. Not in a frenzied panic, but rather thoughtful and careful consideration to how we spend our days as we don't know for sure it could be our last one on this earth.
Reason #2) Life on earth could be shorter than you think
"But God said to him, 'You fool! This very night your life will be demanded from you. Then who will get what you have prepared for yourself?'" (Luke 12:20).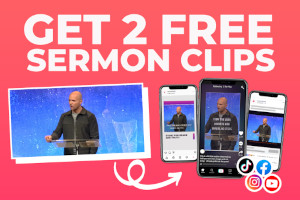 The rich fool invested much of his time and effort towards building earthly riches—only to find himself unable to breathe one moment longer than God allowed. We are not only aware of our own mortality but of the brevity of life of people younger than us. We can be responsible in our savings, investing, and preparing for our families just in case the Lord calls us home. However we must also spiritually invest enough so that we won't be lacking in heaven due to poor planning.
Reason #3) Many missed opportunities can't be restored
"Today, if you hear his voice, do not harden your hearts as you did in the rebellion" (Hebrews 3:15).
The problem with decisions we make in life is that we may not always get a second chance. If we miss opportunities of divine callings, we may never get to redo that moment. When Moses hit the rock instead of speaking to it, God wouldn't allow him to enter the Promised Land even though Moses begged him to change His mind. While there is hope even after a missed calling, we must make the most of every opportunity.
Reason #4) Relationships with family and friends could end without warning
"But encourage one another daily, as long as it is called 'Today,' so that none of you may be hardened by sin's deceitfulness" (Hebrews 3:13).
We can easily take our family and friends for granted—assuming that they will always be around and available. Yet that is not the case, our closest companions could be snatched away at a moment's notice and we don't want our last memory to be overwhelmed with regret. We love, hug, and speak tenderly to those who God has placed us around knowing that we don't always get a second chance in our relationships.
Reason #5) All earthly possessions have limited value compared to heavenly rewards
"Then he said to them, 'Watch out! Be on your guard against all kinds of greed; life does not consist in an abundance of possessions'" (Luke 12:15).
Most of us have to work in one way or another to provide for ourselves and our family members. However we must remember that our earthly possessions aren't going with us to heaven. We have need of things for survival, yet we must be careful to not put too much value into them. Instead we should use our financial increases to further the gospel of Jesus—leading to the eternal rewards of seeing many people come to Christ.
Reason #6) Future reward awaits those who make the most of their time in the Lord
"If anyone builds on this foundation using gold, silver, costly stones, wood, hay or straw, their work will be shown for what it is, because the Day will bring it to light. It will be revealed with fire, and the fire will test the quality of each person's work" (1 Corinthians 3:12-13).
There are rewards for those who are in Christ Jesus. He will give to each of us based on the measure of the work we completed in His name. We number our days in order to accommodate God's will and plan for our lives. Just as getting a promotion and pay raise are significant in this world—it will be of even more significance when we get to heaven.
Number your Days Carefully
Since tomorrow isn't promised to us, we can take hope that our God is the God of the past, present, and future. He makes all grace abound towards those who love Him to accomplish His purpose for their lives. The key to numbering our days carefully is to remain closely connected to the Savior in prayer, Bible study, and fellowship.
Should we plan? Read this: What Does the Bible Say About Planning for the Future?
Resource – New International Version Bible, The Holy Bible, New International Version®, NIV® Copyright© 1973, 1978, 1984, 2011 by Biblca, Inc.™ Used by permission. All rights reserved worldwide.