As believers we are called to share the best news that we have ever heard. That is the Good News of the gospel of Jesus Christ. In my opinion there is nothing more exciting than the joy that comes when we share that Good News with someone and they believe the gospel of their salvation (can you hear the angels singing?). While sharing this Good News is of the utmost importance, it is equally crucial that we take new believers under our wing and teach them how to live in a way that is pleasing to God. This is called discipleship. Here are 5 ways to disciple or mentor a new believer:
Let Them Know They are Loved and are In His Love
John 15:9 As the Father hath loved me, so have I loved you: continue ye in my love.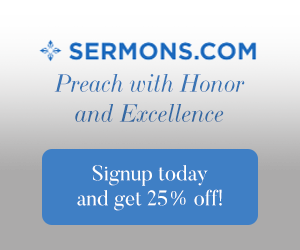 In this passage from John Jesus was telling his disciples to continue in His love. This means that as believers we need to live a life that purposes to love even the most hateful people on earth. We do this because God first loved us and out of gratitude for the love of the Father we love others. The ability to love even the most unlovable person is only possible with the help of the Holy Spirit … that love is part of the fruit of the Holy Spirit (Galatians 5:22-23).

Teach Them to Pray
John 15:7  If ye abide in me, and my words abide in you, ye shall ask what ye will, and it shall be done unto you.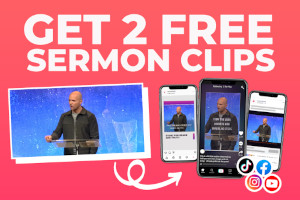 I believe that for the new believer one of the most difficult things to do is to learn how to pray. Perhaps it is because they have never considered talking to God before. Or perhaps it is because they believe they need to learn some new type of language to effectively pray to God. Some teach that effective prayer is only possible if you speak in tongues (an unknown language). But the Bible teaches that because we have chosen Jesus as our personal Savior we can come boldly before the throne of grace and "that we may obtain mercy, and find grace to help in time of need." (Hebrews 4:16). We also learn from the Bible that the Spirit will make intercession for us (pray on our behalf) when we know not what to say (Romans 8:26). And finally, most new Christians (and old Christians) forget that we must always give thanks as well as ask for help. I like the model that the Apostle Paul gives in Philippians 4:6 "Be careful for nothing; but in every thing by prayer and supplication with thanksgiving let your requests be made known unto God."
Prayer can be simple: (1) Don't be anxious about it; (2) Thank God for all that He has given to you and (3) Boldly and humbly approach the throne of grace with your needs.
Help Them to Enjoy Christian Fellowship
Acts 2:41–42  Then they that gladly received his word were baptized: and the same day there were added unto them about three thousand souls. And they continued stedfastly in the apostles' doctrine and fellowship, and in breaking of bread, and in prayers.
Acts Chapter 2 is where we learn of the development of the first church. We see that pattern of believing, being baptized and continuing "stedfastly" in studying the word of God and in the fellowship of like believers. Be sure to invite new believers to spend time with you and your church family for fun and meals. They will learn that hanging around with like believers strengthens their faith and replaces their desire to engage in activities that might not honor the Lord. They will learn by example!
Be Honest About the Hard Times as a Believer
2 Timothy 3:12  Yea, and all that will live godly in Christ Jesus shall suffer persecution.
No doubt, within the first few weeks, months or even years of a person's choice to follow Christ they will be hit with some life circumstance that makes them wonder how making the choice was good for them (they will doubt their faith). They might lose a job and suffer financial hardship — or they might need to leave a job that is not Christ-honoring. They may lose a loved one to death. They might have family members choose to ignore them because they cannot understand their choice to break from the family's religious traditions. Whatever life brings, the Bible tells us that believers will suffer persecution. Jesus gives us some promises and some advice on how to handle such persecution:
Matthew 5:44–45  But I say unto you, Love your enemies, bless them that curse you, do good to them that hate you, and pray for them which despitefully use you, and persecute you; That ye may be the children of your Father which is in heaven: for he maketh his sun to rise on the evil and on the good, and sendeth rain on the just and on the unjust.
Luke 6:22–23  Blessed are ye, when men shall hate you, and when they shall separate you from their company, and shall reproach you, and cast out your name as evil, for the Son of man's sake. Rejoice ye in that day, and leap for joy: for, behold, your reward is great in heaven: for in the like manner did their fathers unto the prophets.
Teach Them How to Share Their Faith in Jesus with Others
1 Peter 3:15–16  But sanctify the Lord God in your hearts: and be ready always to give an answer to every man that asketh you a reason of the hope that is in you with meekness and fear: Having a good conscience; that, whereas they speak evil of you, as of evildoers, they may be ashamed that falsely accuse your good conversation in Christ.
Okay, so maybe this is even more difficult for the new believer than learning how to pray. Be sure to teach your new brothers and sisters in Jesus how to share the simple news of the gospel. There are a few ways to do it, here are a couple.
The Romans Road, read about it here: What is the Romans Road to Salvation?
The Reading Method, like this:
Hand them your Bible which you have already turn to John 3:16 and ask them to read it out loud. As they read stop them at certain points as follows:
For God so loved the world [STOP]
Ask them "Who is the world?" Allow them to answer making sure they understand that God loved EVERYONE including them
That he gave his only begotten Son [STOP]
Ask them if they know who God's Son is … most people know it is Jesus. If they do not know the answer, share this fact with them … you might even ask them if they know about Christmas and the birth of Jesus
That whosoever believeth in him [STOP]
Ask them who "whosoever" is. Make sure they know that this means "ANYONE" including them. And also ask them who the "him" is … of course the answer should be Jesus and if not remind them that the "him" is "the only begotten Son".
Should not perish, but have everlasting life [STOP]
Make sure that they know that "perish" means "to die". Then ask the most important question: "Do you believe that Jesus died for you?" If they do not understand ask what questions they have. If their answer is "YES" rejoice with them and invite them to church!
Final Thoughts
Discipleship of new believers is essential for growth in Christ and you can start discipling a new believer today with these simple steps. You will find peace and joy as you work with your new brother or sister and you will even find a new friend.
Related reading for you: What is Discipleship?
Resource – Scripture quotations are from The Holy Bible, King James Version