The Bible says a lot about faith, but what is true, biblical faith and how can we have it?
Faith is More Than Hoping – Hebrews 11
The Bible says a lot about faith, but what is true, biblical faith and how can we have it? Read why faith is more than just hoping for something; faith is the assurance of the things we hope in and is a conviction of the things we do not yet see (Heb 11:1). We take it by faith that God has said He created the heavens and the earth (Gen 1:1; Heb 11:2). All we need do is to look up and see that "The heavens declare the glory of God, and the sky above proclaims his handiwork" (Psalm 19:1). The Psalmist said it was as if the creation itself testifies that there must be a Creator (Psalm 19:2-3). Maybe this is why among all the sciences, astronomers believe in God more than all the other scientific disciples. They can see God's "handiwork" in the universe.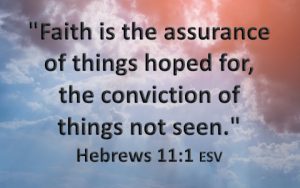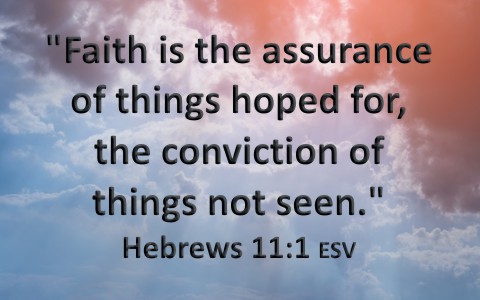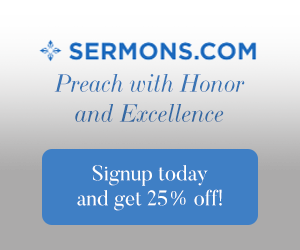 Faith is Dead Without Works – James 2
James tells us we must show our faith by the works we do, not that we're saved by works, but our works for God show that our faith is real. Someone might (and has always said in such cases), "You have faith and I have works." Show me your faith apart from your works, and I will show you my faith by my works" (James 2:18). We can proclaim we are saved and have received saving faith, however "faith apart from works is useless" (James 2:19).  If we're all talk and no show, then our faith is not real. To claim to believe means little because even demons believe and are not converted and do no works but evil (James 2:19), so it's works that prove our salvation; works that God has long ago prepared for us to do (Eph 2:10).
Faith Justifies Us – Romans 3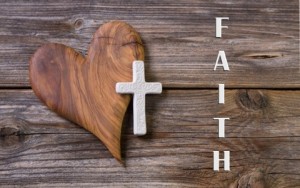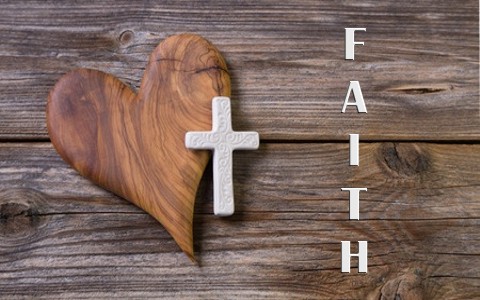 Paul tells us just what the Old Testament stated long ago, and that is, we are justified by faith and not by works, although like Abraham, works will be evident. God says that we are saved by faith…which comes from God Himself (Eph 2:8-9), so "the righteousness of God through faith in Jesus Christ for all who believe. For there is no distinction" (Rom 3:22). To believe in Jesus' sinless life, death and resurrection is to have faith in God and that is why it's called saving faith. We believe Jesus lived and died for us. That faith justifies us in God's sight. The gospel includes the sinless life, the atoning death and resurrection of Jesus Christ (1 Cor 15:1-5). We were not there. We were not eyewitnesses to this, but we believe by God's Spirit and by God's Word. The Spirit of God takes the Word of God and reveals the Son of God and births a child of God (John 1:12-13, 3:3-7; 1 Pet 1:23). The fact is, even our need for Jesus' cleansing comes from God Himself since even our faith is from God (1 John 5:4).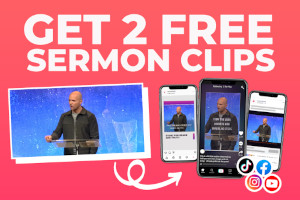 Faith is Believing God – Gen 15
Abraham believed what God told him about a far way land and did what God commanded him, so God accounted that belief of his as righteousness. When God told the old man Abraham that his descendants would be like the stars in heaven and that he was to go to a place he had never seen or been too, what did Abraham do? Did he question God like, "Where is the place? Is it safe? How can I survive bandits along the way?" No, the Scriptures indicated that Abraham "believed the Lord, and he counted it to him as righteousness" (Gen 15:6). That's seeing things with the eyes of faith…and that's what faith is. We trust God, even in the silence and even in the darkness. We don't believe our eyes more than we believe our God. We believe in God, despite what our eyes see!
I've been over a major bridge on a highway hundreds of times….I never stop to check underneath the bridge to see if the steel beams are still in place, or if the pylons are still standing. I know by faith because I've driven over it hundreds of times. I trust that bridge, but with God, I trust Him infinitely more.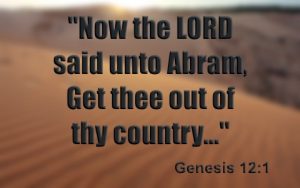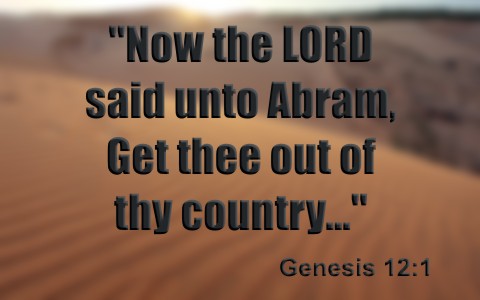 Pleasing God with Faith – Hebrews 11
It's not hard to please God without faith…it's impossible, so whoever believes in God and draws near to Him will have a great reward coming for their faith in Him. To have faith in God means we trust God and God is pleased when we trust Him, even in the dark. If we don't trust God, we have no faith in God, and the fact is, "without faith it is impossible to please him, for whoever would draw near to God must believe that he exists and that he rewards those who seek him" (Heb 11:6). Why go to God in prayer if you doubt Him now?  That does not please God. Trusting Him is having faith in Him…not having faith in circumstances or in self. I place no confidence in my flesh (Phil 3:1-9).
Conclusion
Believers have faith in Jesus Christ and it's called, saving faith. We have trusted in Him to be our righteousness before God, having passed from judgment because of the shed blood of the Lamb of God, without spot and without blemish. If you have trusted in Christ, you must have at least some faith. If not, I plead with you right now to place your trust in Jesus Christ, while it is still called today (2 Cor 6:2). We have no guarantee that tomorrow will ever come, but we do know that judgment comes and is appointed for all after death (Heb 9:27) or at His appearing (Rev 1:7), whichever comes first. Here is your future with Christ: Revelation 21:1-5. Here is your future without Christ: Revelation 20:12-15. Choose today while there is still yet time (Rev 1:7).
Here is some related reading for you: How Abraham Proved His Faith by Works
Resource – Scripture quotations are from The Holy Bible, English Standard Version® (ESV®), Crossway Bibles. (2007). ESV: Study Bible: English standard version. Wheaton, Ill: Crossway Bibles. Used by permission. All rights reserved.