The Bible is all about life and death. The very first book, Genesis, is all about the beginning; including the beginning of life on earth. And the last book, Revelation, is mostly about the final destruction or death of the world. In Biblical times, before the effects of a sin drenched world caught up with men, they lived hundreds and hundreds of years. Today, our average life expectancy is not even 80 years old. So then, what is the secret to long life? Here are just 25 KJV Bible verses that I found about long life.
Immortality and Deathlessness
Hosea 13:14 I will ransom them from the power of the grave; I will redeem them from death: O death, I will be thy plagues; O grave, I will be thy destruction: Repentance shall be hid from mine eyes.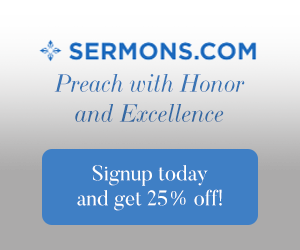 Luke 20:36 Neither can they die any more: for they are equal unto the angels; and are the children of God, being the children of the resurrection.
John 8:51 Verily, verily, I say unto you, If a man keep my saying, he shall never see death.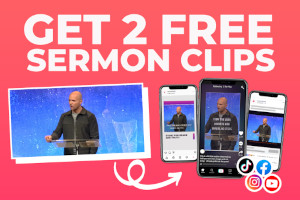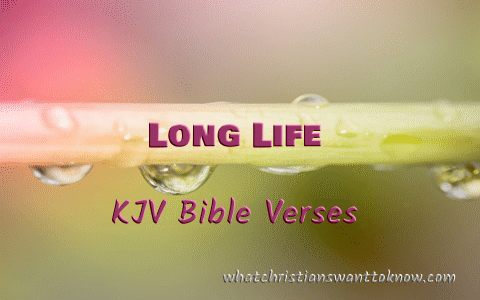 John 11:26 And whosoever liveth and believeth in me shall never die. Believest thou this?
Romans 2:7 To them who by patient continuance in well doing seek for glory and honour and immortality, eternal life
1 Corinthians 15:53 For this corruptible must put on incorruption, and this mortal must put on immortality.
2 Corinthians 5:1 For we know that if our earthly house of this tabernacle were dissolved, we have a building of God, an house not made with hands, eternal in the heavens.
1 Thessalonians 4:17 Then we which are alive and remain shall be caught up together with them in the clouds, to meet the Lord in the air: and so shall we ever be with the Lord.
2 Timothy 1:10 But is now made manifest by the appearing of our Saviour Jesus Christ, who hath abolished death, and hath brought life and immortality to light through the gospel
Eternal Life of the Soul
Ecclesiastes 12:7 Then shall the dust return to the earth as it was: and the spirit shall return unto God who gave it.
Matthew 10:28 And fear not them which kill the body, but are not able to kill the soul: but rather fear him which is able to destroy both soul and body in hell.
John 17:2–3 As thou hast given him power over all flesh, that he should give eternal life to as many as thou hast given him. And this is life eternal, that they might know thee the only true God, and Jesus Christ, whom thou hast sent.
1 Corinthians 15:54 So when this corruptible shall have put on incorruption, and this mortal shall have put on immortality, then shall be brought to pass the saying that is written, Death is swallowed up in victory.
Revelation 20:4 And I saw thrones, and they sat upon them, and judgment was given unto them: and I saw the souls of them that were beheaded for the witness of Jesus, and for the word of God, and which had not worshipped the beast, neither his image, neither had received his mark upon their foreheads, or in their hands; and they lived and reigned with Christ a thousand years.
More Promises of Everlasting Life
Psalm 49:15 But God will redeem my soul from the power of the grave: For he shall receive me. Selah.
John 3:36 He that believeth on the Son hath everlasting life: and he that believeth not the Son shall not see life; but the wrath of God abideth on him.
John 5:25 Verily, verily, I say unto you, The hour is coming, and now is, when the dead shall hear the voice of the Son of God: and they that hear shall live.
John 6:40 And this is the will of him that sent me, that every one which seeth the Son, and believeth on him, may have everlasting life: and I will raise him up at the last day.
John 11:25 Jesus said unto her, I am the resurrection, and the life: he that believeth in me, though he were dead, yet shall he live:\
Acts 24:15 And have hope toward God, which they themselves also allow, that there shall be a resurrection of the dead, both of the just and unjust.
2 Corinthians 4:14 Knowing that he which raised up the Lord Jesus shall raise up us also by Jesus, and shall present us with you.
Some Doubt
Luke 20:27–28 Then came to him certain of the Sadducees, which deny that there is any resurrection; and they asked him, Saying, Master, Moses wrote unto us, If any man's brother die, having a wife, and he die without children, that his brother should take his wife, and raise up seed unto his brother.
Acts 17:18 Then certain philosophers of the Epicureans, and of the Stoicks, encountered him. And some said, What will this babbler say? other some, He seemeth to be a setter forth of strange gods: because he preached unto them Jesus, and the resurrection.
1 Corinthians 15:12 Now if Christ be preached that he rose from the dead, how say some among you that there is no resurrection of the dead?
2 Timothy 2:17–18 And their word will eat as doth a canker: of whom is Hymenaeus and Philetus; Who concerning the truth have erred, saying that the resurrection is past already; and overthrow the faith of some.
Final Thoughts
Though life on this earth may be short or long, the Bible truth of the matter is that when we put our trust in Jesus as our Savior, He will save us from the penalty of sin which is death (Romans 6:23). Believe it or doubt it, your eternal destination depends upon it!
Read more about life here: How Do I Turn My Life Over to God?
Resource – Scripture quotations are from The Holy Bible, King James Version