I am blessed to have many jobs in my life here on Earth, but without a doubt my most important and honored job is that of being a mother. God has blessed us with many children and even lots of grandchildren. Since I believe being a mother is a blessing and an honor I thought I would gather some quotes of what others are saying about mothers. Here are just 21 great Christian quotes about and for mothers.
Featured Quote " When Eve was brought unto Adam, he became filled with the Holy Spirit, and gave her the most sanctified, the most glorious of appellations. He called her Eve, that is to say, the Mother of All. He did not style her wife, but simply mother, mother of all living creatures. In this consists the glory and the most precious ornament of woman." ~ Martin Luther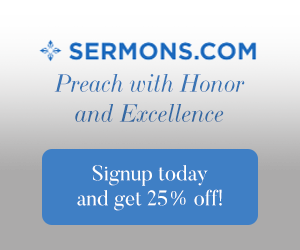 Mother Quotes from Preachers and Evangelists
Only God Himself fully appreciates the influence of a Christian mother in the molding of character in her children. ~ Billy Graham
What a mother sings to the cradle goes all the way down to the coffin. ~ Henry Ward Beecher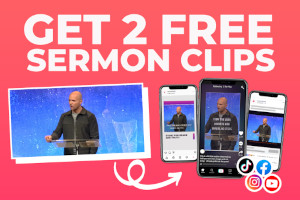 Ladies, [motherhood] is a full-time job. Do not kid yourself that you can be a dental receptionist and a mother; that you can be a typist and a mom; that you can be a Vice President and a mom. One of the two things will win. Now look at your Bible and ask what you have to do. ~ Alistair Begg
I don't believe there are devils enough in hell to pull a boy out of the arms of a godly mother. ~ Billy Sunday
To be a mother is by no means second class. Men may have the authority in the home, but the women have the influence. The mother, more than the father, is the one who molds and shapes those little lives from day one. ~ John MacArthur
The impression that a praying mother leaves upon her children is life-long. Perhaps when you are dead and gone your prayer will be answered. ~~ D.L. Moody
Mother Quotes from Historians and Historical Figures
My mother was the most beautiful woman I ever saw. All I am I owe to my mother. I attribute all my success in life to the moral, intellectual and physical education I received from her. ~ George Washington
For a wife take the daughter of a good mother. ~ Thomas Fuller
All that I am or ever hope to be, I owe to my angel Mother. ~ Abraham Lincoln
Bible Quotes About Mothers
And Adam called his wife's name Eve; because she was the mother of all living. ~ Genesis 3:20
And God said unto Abraham, As for Sarai thy wife, thou shalt not call her name Sarai, but Sarah shall her name be.  And I will bless her, and give thee a son also of her: yea, I will bless her, and she shall be a mother of nations; kings of people shall be of her. ~ Genesis 17:15-16
Honour thy father and thy mother: that thy days may be long upon the land which the Lord thy God giveth thee. ~ Exodus 20:12
Behold, every one that useth proverbs shall use this proverb against thee, saying, As is the mother, so is her daughter. ~ Ezekiel 16:14
The rod and reproof give wisdom: but a child left to himself bringeth his mother to shame. ~Proverbs 29:15
She looketh well to the ways of her household, and eateth not the bread of idleness.  Her children arise up, and call her blessed; her husband also, and he praiseth her.  Many daughters have done virtuously, but thou excellest them all.  Favour is deceitful, and beauty is vain: but a woman that feareth the Lord, she shall be praised. (Proverbs 31:27-30)
Now there stood by the cross of Jesus his mother, and his mother's sister, Mary the wife of Cleophas, and Mary Magdalene.  When Jesus therefore saw his mother, and the disciple standing by, whom he loved, he saith unto his mother, Woman, behold thy son!  Then saith he to the disciple, Behold thy mother! And from that hour that disciple took her unto his own home. (John 19:25-27)
More Mother Quotes
I cannot tell you how much I owe to the solemn word of my good mother. ~ Charles Haddon Spurgeon
Motherhood is priced of God, at price no man may dare, to lessen or misunderstand. ~ Helen Hunt Jackson
Because I feel that in the heavens above
The angels, whispering one to another,
Can find among their burning tears of love,
None so devotional as that of "Mother,"
Therefore, by that dear name I have long called you,
You who are more than mother unto me. ~Edgar Allan Poe
I would encourage all those new mamas: take a nap when the babies nap! You can do your housecleaning another day. ~ Michelle Duggar
Conclusion
Your mother's voice is the first voice you ever hear – even before you are born. Even as a newborn baby, you know your Mother and prefer her above anyone else. Cherish your mother and be sure she knows you appreciate everything she does for you. The days are short, love your mother before time is gone. If your mother has already gone on before you, take some time to recall memories of her. Share these memories with your family so that she will live on in your hearts.
Do you have a favorite Christian quote about mothers that I did not include here? Leave it in the comments below, we love to hear from our readers.
Check out this related article:
Resource – The Holy Bible, King James Version