What's in a name? The word "name" is defined by one source as "a word or a combination of words by which a person, place, or thing, a body or class, or any object of thought is designated, called, or known." [1] When I searched in the Bible for "name" I found over 800 occurrences.  We see in the Bible that Moses "found favor" in the sight of the LORD and that the LORD "knows him by name" (Exodus 33:17). The psalmist writes, speaking about the LORD, "I will cause your name to be remembered in all generations; therefore nations will praise you forever and ever." (Psalms 45:17).  And Solomon wrote "A good name is better than precious ointment" (Ecclesiastes 7:1)
A good name is something that parents consider when they are expecting a new baby. Some parents choose the name before the child is born and some wait to see the baby's face before naming. Here is a list of twenty Christian baby names for boys including the origin, meaning and Biblical reference for each. If you are expecting a baby girl, take a look at my earlier article here 20 Christian Baby Names for Girls.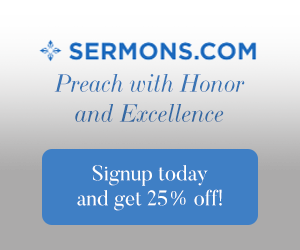 | | | |
| --- | --- | --- |
| Name | Origin and Meaning | Where it is Found in the Bible |
| Aaron | (Hebrew) "shining light" | Exodus 4:14 … "Is there not Aaron, your brother, the Levite? I know that he can speak well…" (The LORD speaking to Moses) |
| Christian | (Greek) "follower of Christ" | Acts 11:26 … For a whole year they met with the church and taught a great many people. And in Antioch the disciples were first called Christians. |
| David | (Hebrew) "well beloved, dear" | 1 Samuel 16:12,13 …And the LORD said, "Arise, anoint him, for this is he." Then Samuel took the horn of oil and anointed him in the midst of his brothers. And the Spirit of the LORD rushed upon David from that day forward… |
| Daniel (Dan, Danny) | (Hebrew) "God my judge" | 1 Chronicles 3:1  These are the sons of David who were born to him in Hebron: the firstborn, Amnon, by Ahinoam the Jezreelite; the second, Daniel, by Abigail the Carmelite, … |
| Gabriel (Gabe) | (Hebrew) "God is my strength" | Daniel 9:21 … while I was speaking in prayer, the man Gabriel, whom I had seen in the vision at the first, came to me in swift flight at the time of the evening sacrifice. |
| Isaiah | (Hebrew) "The salvation of the Lord" | 2 Kings 19:2 And he sent Eliakim, who was over the household, and Shebna the secretary, and the senior priests, covered with sackcloth, to the prophet Isaiah the son of Amoz. |
| Jacob (also James) | (Hebrew) "supplanter, defeater" | Genesis 25:26 Afterward his brother came out with his hand holding Esau's heel, so his name was called Jacob. Isaac was sixty years old when she bore them. |
| John (Johnny, Jack) | (Hebrew "the grace or mercy of the Lord" | Luke 1" 13,14 But the angel said to him, "Do not be afraid, Zechariah, for your prayer has been heard, and your wife Elizabeth will bear you a son, and you shall call his name John. And you will have joy and gladness, and many will rejoice at his birth, for he will be great before the Lord. |
| Joshua (Josh) | (Hebrew) "a savior, a deliverer" (also Jesus in the Greek) | Joshua 1:1,2 After the death of Moses the servant of the LORD, the LORD said to Joshua the son of Nun, Moses' assistant, "Moses my servant is dead. Now therefore arise, go over this Jordan, you and all this people, into the land that I am giving to them, to the people of Israel. |
| Levi | (Hebrew) "combined, attached" | Genesis 29:34 Again she conceived and bore a son, and said, "Now this time my husband will be attached to me, because I have borne him three sons." Therefore his name was called Levi. |
| Michael (Mike, Mic, Mickey) | (Hebrew) "who is God" | Daniel 12:1 At that time shall arise Michael, the great prince who has charge of your people. And there shall be a time of trouble, such as never has been since there was a nation till that time. But at that time your people shall be delivered, everyone whose name shall be found written in the book. |
| Nathanael (Nate) | (Hebrew) "the gift of God" | John 1:45 Philip found Nathanael and said to him, "We have found him of whom Moses in the Law and also the prophets wrote, Jesus of Nazareth, the son of Joseph." |
| Noah | (Hebrew) "rest; comfort; relief" | Genesis 5:28,29 When Lamech had lived 182 years, he fathered a son and called his name Noah, saying, "Out of the ground that the LORD has cursed this one shall bring us relief from our work and from the painful toil of our hands." |
| Paul | (Latin) "small, humble" | Acts 13:9(KJV) Then Saul, (who also is called Paul,) filled with the Holy Ghost, set his eyes on him. |
| Peter  | (Greek) "rock or stone" | Matthew 16:18 "And I tell you, you are Peter, and on this rock I will build my church, and the gates of hell shall not prevail against it." |
| Philip | (Greek) "lover of horses" | Matthew 10:1-4 And he called to him his twelve disciples and gave them authority over unclean spirits, to cast them out, and to heal every disease and every affliction. The names of the twelve apostles are these: first, Simon, who is called Peter, and Andrew his brother; James the son of Zebedee, and John his brother; Philip and Bartholomew; Thomas and Matthew the tax collector; James the son of Alphaeus, and Thaddaeus; Simon the Cananaean, and Judas Iscariot, who betrayed him. |
| Seth | (Hebrew) "put; fixed" | Genesis 4:25 And Adam knew his wife again, and she bore a son and called his name Seth, for she said, "God has appointed for me another offspring instead of Abel, for Cain killed him." |
| Silas | (Latin) "three or third" | Acts 15:22 Then it seemed good to the apostles and the elders, with the whole church, to choose men from among them and send them to Antioch with Paul and Barnabas. They sent Judas called Barsabbas, and Silas, leading men among the brothers |
| Timothy (Tim, Timmy) | (Greek) "honor or God" | Acts 16:1 Paul came also to Derbe and to Lystra. A disciple was there, named Timothy, the son of a Jewish woman who was a believer, but his father was a Greek. |
| Zachariah (Zachary, Zack) | (Hebrew) "the Lord remembers" | 2 Kings 14:29 And Jeroboam slept with his fathers, the kings of Israel, and Zechariah his son reigned in his place. |
Please add any of your favorite Christian Baby boy names to the comments!
Resources
The Holy Bible, English Standard Version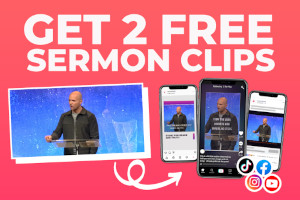 "Scripture quotations are from The Holy Bible, English Standard Version<sup>®</sup> (ESV<sup>®</sup>), copyright © 2001 by Crossway, a publishing ministry of Good News Publishers. Used by permission. All rights reserved."
 [1] source: http://dictionary.reference.com/browse/name