When I did a search on "faith" in the Bible I received 231 occurrences of faith or some other form of that word. That tells me that God must place much importance on faith if He uses it that many times to communicate with us through His Word. Narrowing down my search I want to share just 10 examples of faith in the Bible.
1 Peter 1:8-9 "[Jesus Christ] Whom having not seen, ye love; in whom, though now ye see him not, yet believing, ye rejoice with joy unspeakable and full of glory: Receiving the end of your faith, even the salvation of your souls." "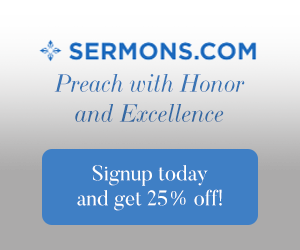 Faith Defined
The great "Hall of Faith" in the Bible gives the best definition of faith that can be found. The writer opens Hebrews 11 with this very familiar verse:
"Now faith is the substance of things hoped for, the evidence of things not seen." (Hebrews 11:1)
Things Hoped For (Hebrews 6:19)
Hope in the Bible is illustrated with and anchor. It is said to be steadfast and sure. Just as when you are on the water in a boat and you throw out your anchor you expect that it will hold you in that spot on the sea. Faith is what we need for salvation because the Bible says we are saved by grace through faith (Ephesians 2:8-9). You can't see it but it is faith that brings you to salvation. Some call this "saving" faith. Faith brings us to salvation and hope assures that our salvation is secure, just like an anchor.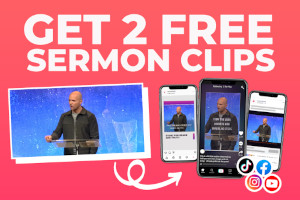 "Therefore being justified by faith, we have peace with God through our Lord Jesus Christ: By whom also we have access by faith into this grace wherein we stand, and rejoice in hope of the glory of God." (Romans 5:1-2)
Evidence of Things Not Seen
Faith is not only the conduit that brings us to salvation, it is also faith that enables us to follow the lead of the Holy Spirit to do the things that please the Lord. The Bible tells us that it is impossible to please God unless we first know that "He is" (Hebrews 11:6). As we go through life, walking in the Spirit, we should notice things changing, to the glory of God. This is the evidence of that faith. Evidence includes blessings and even how we handle trials and temptations in our life. James says it this way:
"My brethren, count it all joy when ye fall into divers temptations; knowing this, that the trying of your faith worketh patience. But let patience have her perfect work, that ye may be perfect and entire, wanting nothing." (James 1:2-3)
Great Faith to Heal the Sick
Jesus talked about faith continually with his disciples. In one such account Jesus had just returned to Capernaum and when he arrived the town's folk all knew he was there. So many wanted to come hear Jesus speak that basically there was standing room only in the place where He preached. Among the crowd was a sick man (with the palsy) and since there was no way to get to Jesus through the crowd some of the others tore a hole in the roof and lowered the sick man in his bed to see Jesus. Mark recorded Jesus' reaction to such an act of faith:
"When Jesus saw their faith, he said unto the sick of the palsy, Son, thy sins be forgiven thee." (Mark 2:5)
Doubting Faith can Drown You
In another account, when Jesus needed time alone with His Father to pray He sent His disciples away on the sea in a ship. By the time Jesus returned the ship was in the middle of a storm on the water and so Jesus walked on the water to get to the ship. When the disciples saw Him they thought he was a ghost and they were frightened. Jesus called out to assure them that it was He. Peter was unsure that it really was Jesus and asked Jesus to prove it to him by allowing Peter to walk on the water as well. Peter did walk on the water until he allowed the wind and the rain to interfere with his faith. His doubt made him sink only to be rescued by his Savior and Lord. Jesus spoke these words to Peter:
"…O thou of little faith, wherefore didst thou doubt?" (Matthew 14:31)
Faith is Produced
In addition to "saving" faith is faith produced as part of the fruit of the Spirit. As we walk in the Spirit our faith grows. Our good works and our attitude as a result of salvation help others to have that "saving" faith. This is what Paul is saying when he says that we should "work out your own salvation" (Philippians 2:12). When we wear our faith on our sleeve and we have the "mind of Christ" others will want to know about Jesus.
"But the fruit of the Spirit is love, joy, peace, longsuffering, gentleness, goodness, faith, meekness, temperance: against such there is no law. And they that are Christ's have crucified the flesh with the affections and lusts. If we live in the Spirit, let us also walk in the Spirit." (Galatians 5:22-25)
We Should Pursue Faith
As Paul was training Timothy in the ministry he gave him much advice. Part of his charge to Timothy was to pursue faith and fight the fight of faith. He told him to claim his eternal life. He admonishes Timothy to stay away from the things of this world that make men "err from the faith". Take a look at these words of wisdom:
"But they that will be rich fall into temptation and a snare, and into many foolish and hurtful lusts, which drown men in destruction and perdition. For the love of money is the root of all evil: which while some coveted after, they have erred from the faith, and pierced themselves through with many sorrows. But thou, O man of God, flee these things; and follow after righteousness, godliness, faith, love, patience, meekness. Fight the good fight of faith, lay hold on eternal life, whereunto thou art also called, and hast professed a good profession before many witnesses. (1 Timothy 6:9-12)
A Measure of Faith; Faith Increased
As you read about faith in the Bible you will see that God promises that everyone has a measure of faith. This goes back to the idea of faith that grows. As a baby Christian we have that "saving" faith that God gave us His Son to satisfy our sin debt. The only way that your "measure of faith" can grow is for us to learn more about our God, Jesus and the Holy Spirit. The way that we do this is by reading God's Word, the Holy Bible. Reading about what God said He would do and then reading about the fulfillment of those prophesies will increase faith. The Holy Spirit inside of you will continually bear witness that what you are reading is truth – God's truth, thereby also increasing your faith. Just as a baby begins by drinking milk, we must begin our walk with the Lord with the milk of the Word (the simpler things). As that baby grows he begins to eat more solid foods, just as when our faith grows we are able to handle the meat of the Word (the more complex things). The only way our measure of faith can increase is by spending time meditating upon the Word of God.
" For I say, through the grace given unto me, to every man that is among you, not to think of himself more highly than he ought to think; but to think soberly, according as God hath dealt to every man the measure of faith." (Romans 12:3)
Faith Decreased
Moses led the Israelites through the desert for 40 days and 40 nights. During that time faith decreased. In fact, the Bible tells us that Moses' faith decreased so much that he never entered the Promised Land. Instead, God declared because of Moses' lack of faith that only the people who were 20 years of age and younger would enter in. The new generation was led by Joshua, a man of faith.
"And the LORD spake unto Moses and Aaron, Because ye believed me not, to sanctify me in the eyes of the children of Israel, therefore ye shall not bring this congregation into the land which I have given them." (Numbers 20:12)
Some Were Counted Righteous by Faith
The Bible talks of many who have gone before us that were justified by faith. In all cases when God said He would do something, He did it. Holy men and women of God had faith in what God said and they were considered righteous because of that faith. Here is what the Bible says about some of these believers:
"By faith Abel offered unto God a more excellent sacrifice than Cain, by which he obtained witness that he was righteous, God testifying of his gifts: and by it he being dead yet speaketh." (Hebrews 11:4)
"By faith Enoch was translated that he should not see death; and was not found, because God had translated him: for before his translation he had this testimony, that he pleased God. (Hebrews 11:5)
By faith Noah, being warned of God of things not seen as yet, moved with fear, prepared an ark to the saving of his house; by the which he condemned the world, and became heir of the righteousness which is by faith." (Hebrews 11:7)
"By faith Abraham, when he was called to go out into a place which he should after receive for an inheritance, obeyed; and he went out, not knowing whither he went. By faith he sojourned in the land of promise, as in a strange country, dwelling in tabernacles with Isaac and Jacob, the heirs with him of the same promise: For he looked for a city which hath foundations, whose builder and maker is God. (Hebrews 11:8-10)

By faith Abraham, when he was tried, offered up Isaac: and he that had received the promises offered up his only begotten son, Of whom it was said, That in Isaac shall thy seed be called: Accounting that God was able to raise him up, even from the dead; from whence also he received him in a figure." (Hebrews 11:17-19)
"Through faith also Sara herself received strength to conceive seed, and was delivered of a child when she was past age, because she judged him faithful who had promised." (Hebrews 11:11)
Isaac, Jacob, Esau & Joseph
"By faith Isaac blessed Jacob and Esau concerning things to come. By faith Jacob, when he was a dying, blessed both the sons of Joseph; and worshipped, leaning upon the top of his staff. By faith Joseph, when he died, made mention of the departing of the children of Israel; and gave commandment concerning his bones." (Hebrews 11:20-22)
"By faith the harlot Rahab perished not with them that believed not, when she had received the spies with peace." (Hebrews 11:31)
I have only scraped the surface and as you can see faith is a popular and powerful concept in the Bible. Faith in Jesus and in the promises of God brings joy unspeakable. Have you trusted your life to Jesus. My prayer today is that you accept God's gift of grace and become a child of God.
For a related article check out:
Resource – The Holy Bible, King James Version