Why does the Bible say that the fear of man is a stumbling block?
The Fear of God
Society has declined so much that it is true that "There is no fear of God before their eyes" anymore (Rom 3:18), and when there is no fear of God, there is a lack of godly wisdom. Solomon understood that "The fear of the Lord is the beginning of wisdom, and the knowledge of the Holy One is insight" (Prov 9:10), and part of that fear is to hate that which is evil. Solomon wrote, "The fear of the Lord is hatred of evil. Pride and arrogance and the way of evil and perverted speech I hate" (Prov 8:13). The fear of God includes avoiding evil, and besides, it's in our best interest because "The fear of the Lord leads to life, and whoever has it rests satisfied; he will not be visited by harm" (Prov 19:23). When a church collectively fears God, they will grow, just as in the first century where Luke the Physician wrote about "the church throughout all Judea and Galilee and Samaria had peace and was being built up. And walking in the fear of the Lord and in the comfort of the Holy Spirit, it multiplied" (Acts 9:31).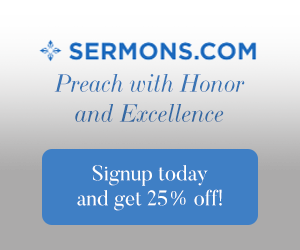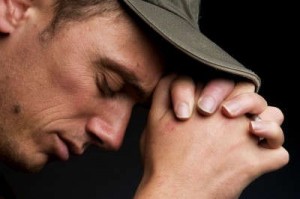 Beginning of Wisdom
The fear of God is not really the fear of being struck dead, but a humble spirit, reverencing the Word of God and obeying God with all due respect (Prov 8:13). The fear of God is for us, the very beginning of wisdom. God says, "The fear of the Lord is the beginning of knowledge; fools despise wisdom and instruction" (Prov 1:7), and again, "The fear of the Lord is the beginning of wisdom; all those who practice it have a good understanding. His praise endures forever" (Psalm 111:10)! It's one thing to have biblical or godly wisdom, but the psalmist said it is good for "those who practice it" that will have "a good understanding." I can read a manual for my self-propelled mower and have the wisdom or knowledge about how to run it, but until I "practice it," or start using it, my mower-wisdom is useless. The fear of the Lord is the beginning of wisdom, but it doesn't end there.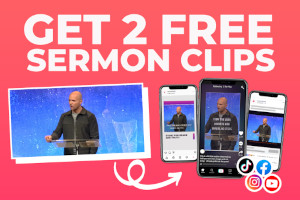 The Fear of Man
Solomon wrote, "The fear of man lays a snare, but whoever trusts in the Lord is safe" (Prov 29:25). It's far better to trust in God than worry about what man thinks. That ends up tripping us up. We're only to please God and not others. The Apostle Paul asked, "For am I now seeking the approval of man, or of God? Or am I trying to please man? If I were still trying to please man, I would not be a servant of Christ" (Gal 1:10). If he were striving to please man, he'd never been imprisoned, beaten, faced hunger and thirst, been stoned, and thrown out of many a city. The reason those things happened to Paul was because he pleased God. When we please God, we'll not please others, but when we please man, we're not pleasing God.
An Audience of One
We are living our lives, not to be seen by others, but before God, and once we've been saved, we can rest in the security that we have in Christ, and if we're living a life pleasing to God, we have no fear of His return. That's may be why the Apostle John admonished the church to "abide in him, so that when he appears we may have confidence and not shrink from him in shame at his coming" (I John 2:28). Otherwise, "There is no fear in love, but perfect love casts out fear. For fear has to do with punishment, and whoever fears has not been perfected in love" (1 John 4:18). Jesus took upon Himself the wrath of God that we deserved, so the fear of that is gone. Now, "God gave us a spirit not of fear but of power and love and self-control" (1 Tim 1:7). The only One who we really need to please is God. We shouldn't strive to be accepted by others or to be a people pleaser. God should have our first devotion and we should seek to please Him above anything or anyone else (including ourselves!)
No Fear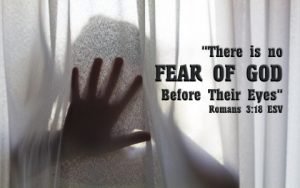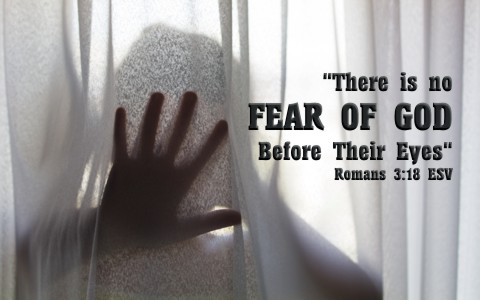 When we fear God, we have no other fears. Isaiah the Prophet wrote, "Fear not, for I am with you; be not dismayed, for I am your God; I will strengthen you, I will help you, I will uphold you with my righteous right hand" (41:10). Listen to Moses' final words to Israel before they crossed over into the Promised Land, and just before Moses' death. Moses told all Israel to "Be strong and courageous. Do not fear or be in dread of them, for it is the Lord your God who goes with you. He will not leave you or forsake you" (Deut 31:6), so remember, "you did not receive the spirit of slavery to fall back into fear, but you have received the Spirit of adoption as sons, by whom we cry, "Abba! Father" (Rom 8:15)!
Conclusion
If the Lord is for us, who can be against us? If man is against us, but the Lord is for us, why worry? God wins…or really, we win. The psalmist nailed it, writing, "The Lord is my light and my salvation; whom shall I fear? The Lord is the stronghold of my life; of whom shall I be afraid" (Psalm 27:1)? You too can say, "I sought the Lord, and he answered me and delivered me from all my fears" (Psalm 34:4). He will deliver us from fear, but never so from the fear (or reverence) of God, which is the beginning and end of wisdom. There is no such wisdom in the fear of man. Besides, He is God, so why would we "worry what man can do?"
Here is some related reading for you: Why is the Fear of God the Beginning of Wisdom?
Resource – Scripture quotations are from The Holy Bible, English Standard Version® (ESV®), Crossway Bibles. (2007). ESV: Study Bible: English standard version. Wheaton, Ill: Crossway Bibles. Used by permission. All rights reserved.