There are some churches today that come very close to the first century church, and here's reasons why Jesus is using these kinds of churches to build His church and what to look for in a new church home.
First Century Church
I love the Book of Acts because it gives us the picture of a vivid, growing and thriving church that was very evangelistic. The early church was focused, "day by day, attending the temple together and breaking bread in their homes, they received their food with glad and generous hearts" (Acts 2:46) and as a result, they were "praising God and having favor with all the people. And the Lord added to their number day by day those who were being saved" (Acts 2:47). The reason the early church grew was because they were of "one accord" and that was because of the Holy Spirit in each of them. I see much the same thing in the church I pastor at. We are prayer warriors, we are studying and hearing the Word of God taught, and we are going into all the world, including just down the street. We are of "one accord" in mission and in purpose. That's why my wife and I love this church. God has blessed us so much as we grow to know and love them.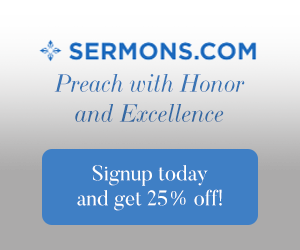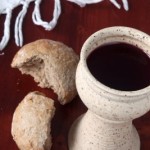 Building His Church
Jesus told the Apostle Peter that He would build His church on the fact that He is "the Son of the living God" (Matt 16:16), which means Jesus alone is the Head of the Church (Eph 5:22-25; Col 17-18a). Jesus is telling us that it is He Who will do the building (Matt 16:18), telling them, "I will build My church," and not, "Peter, let's you and Me will build this church together" or "The rest of the Apostles and you will build My church." No, it's not Peter's church or my church (as a pastor) or your church. It is Jesus' church and He alone is the Head over the church. He is the head, and we are the Body (Romans 12:5, 1 Cor 12:12–27, Eph 3:6, 4:15–16, 5:23, Col 1:18, 1:24). That means the Body should cooperate with what the Head (Christ) commands it to do (Matt 25:35-36, 28:18-20; John 13:34-35).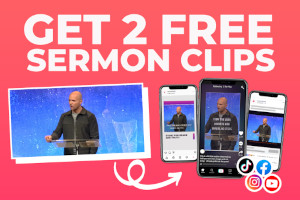 Appointed for Works
The church Jesus is building has been given works to do that God has appointed for us to do long ago (Eph 2:10). These works are referenced by Jesus as He said, "I was hungry and you gave me food, I was thirsty and you gave me drink, I was a stranger and you welcomed me, I was naked and you clothed me, I was sick and you visited me, I was in prison and you came to me" (Matt 25:35-36). What Jesus is telling us is that when we do these things for others, it is the same thing as doing it unto Him, which explains why He said, if "you did it to one of the least of these my brothers, you did it to me" (Matt 35:40). God was not only interested in saving us; otherwise, He would have caught us up to heaven right after salvation, but the church has work to do.
Local Mission Field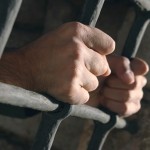 One means by which Jesus grows His church is by going into all the world with the Word of God, but let's not forget to go next door! We must go to our friends, family and neighbors, but also into the prisons, nursing homes, state hospital, local hospitals, and that's what our church is doing! Of course, not all of us can go into prisons or nursing homes at the same time, but we can all pray for those in our church who do and ask God to save those who hear the gospel preached. That's another purpose for which the church is being built by Jesus Christ (Matt 28:18-20), but let's be clear; it is not my church or your church or anyone else's church. It is Jesus' church and He is the one building it…however, He is pleased to use us in the process. What a great privilege indeed.
Outreach
Our church has an annual event that's quickly became a favorite of mine and many in the church and the local community. It's called the Pancake and Sausage Feed where the church raises money for missions. What a great way to reach the community…through their stomachs and through our fellowship, so our pancake and sausage feed is not only a fund raiser for missions but it's also an outreach, reaching not only into the community but into the surrounding area. When the pancake and sausage feed happens, people come from all over and it's been a tradition there for years, and it gives the church a chance to know their community better; their family, friends, and neighbors, so that they might know more about Christ. I also know the church supports the local fire departments and police departments with food and drinks when needed, but our church has Vacation Bible School each year to plant seeds in the minds of local youth.
Elders and Deacons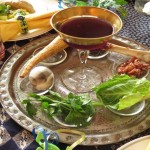 I have never pastored or attended a church that has a stronger group of elders and deacons. When we celebrated Maundy Thursday last year, I walked in and everything was already done. Everything had already been prepared; the bread, juice, food, table, and such. The only thing I had to do was sit down, so this church has a membership and church leadership that has a servant's heart, but this church also has a giving heart. Recently when one of our members returned to church service after surgery and the church had a gift basket waiting for her. These are the type of things that those of "one accord" do, and why the church my wife and I are just so blessed to be at this church.
Conclusion
I pray you can find a good church home like we have. We are so pleased that God has placed us into a local Body of Christ that has such strong leadership and a very loving and giving and praying congregation. I pray you already have one, but if not, I pray you can find one and be as blessed as my wife and I are.
Here is some related reading for you: How Did the Early Church Differ From the Church Today?
Resource – Scripture quotations are from The Holy Bible, English Standard Version® (ESV®), Crossway Bibles. (2007). ESV: Study Bible: English standard version. Wheaton, Ill: Crossway Bibles. Used by permission. All rights reserved.