What is Christian hedonism and why is it a threat to the Christianity of the Bible?
Hedonists
Hedonists are those who practice hedonism, and hedonism is the pursuit of pleasure or sensual self-indulgence. To the hedonist, it's all about the pleasures in life and satisfaction of desires. That's the highest good and proper aim of human life. This means that they see suffering as evil and they seek to avoid it at all costs. For the hedonist, what they chose to do depends exclusively on what affects their own well-being, and not necessarily the well-being of others. It's the idea that they are the center of the universe, not God. Looking at our world today, it sure seems hedonistic. The word "hedonism" comes from the ancient Greek word for "pleasure," so for the hedonist, anything that's not a pleasurable experience and doesn't satisfy desires, doesn't really matter, but when we look at Jesus' life, He was the polar opposite of this approach.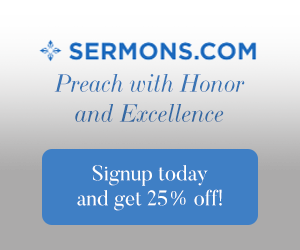 Christian Hedonism
I am saddened to report that there are actually large numbers of Christian hedonists in the world. Even sadder, they live no differently from the world, but that should alarm the average Christian. We are not of the world, even though we have to live in the world. We are not part of the world's system. That should mean that we'll be hated by the world because we are not of the world just as Jesus was not of the world. The word Christian and hedonist do not seem to go together. Christian hedonists essentially do the same things that the lost do; whatever strikes their fancy, but no believer can have assurance of their salvation if they're living like the world. Living in sin usually robs a believer of the joy of their salvation; it destroys their peace of mind; and maybe even robs them of their assurance of salvation. Hedonists are not even worried about sin, but that's a very serious warning sign. Indeed, they may not even be saved. Many will believe they are saved at Jesus' appearance, but these same many will be turned away (Matt 7:21-23), so Christianity and hedonism are diametrically opposed to one another. One has an inward focus; the other has an outward focus; looking out for the best interests of those around them.
No Promises
Nowhere in the Bible are we promised happiness or a happy life. Most Christians know a lot more about suffering than they do about being in a constant state of happiness, but Christians are not to focus on happiness. Our focus should be on Jesus Christ. This is what gives us the joy of the Lord. Once we've trusted in Christ, we are filled with the peace that only Jesus gives; a peace which they will not lose and surpasses human understanding, but the hedonist sees suffering as evil and physical deprivation as bad. To them, something must be wrong, but that's too bad because they miss the biblical lesson that God can use evil for good purposes (Gen 50:20; John 3:16), so even the bad things in our lives work out for our very best (Rom 8:28). The hedonists see all things, particularly all bad things in their life, as working against them, instead of working for them. In the end, the hedonist is doomed to a life of disappointment because the things in this world can never bring true happiness or joy or peace; that only comes from a saving relationship with God through Jesus Christ. Are we most satisfied in things (pleasures) or in God? That's a question I must ask myself.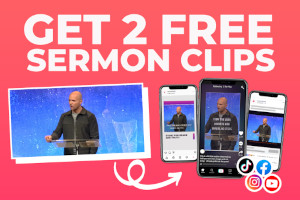 A Servant's Call
Contrary to the way the hedonist thinks, we are not called to serve self; we are called to serve others; to make our lives a living sacrifice; to love others just as Jesus loved us (John 13:34). The hedonist has a hard time with sacrificing for others. They love self more than others, or love pleasing self more than pleasing others, but Scripture says we've been crucified with Christ (Gal 2:20), meaning our lives have been laid down for Him. The result is we lay down our lives by serving others (Matt 25:35-36, 40). We probably won't have to die for others, but we will have to die to our own self-interests, pursuits, and pleasures. It will cost us, but the hedonist can't do this, so Christian hedonism just doesn't work because it's not the life of a disciple of Christ. We are to count others as more significant than ourselves (Phil 2:3), and not the other way around. Galileo needs to call these "Christian" hedonists and tell them that they're not the center of the universe. The Son is. And believe me, before I was saved, I was a hedonist…just not a "Christian" one. That all changed on the day when God quickened me by His Spirit (Eph 2:1-5).
Little Christ's
Our greatest focus in life will be the thing that we worship the most. If that is pleasure, then pleasure is our god, and we're no more than a hedonist; but if our joy is in the Lord; in serving Him by serving others, we'll be focused on others more than on self. Whomever or whatever we serve the most is the one which is our god. I pray it's not "we" but He! The word "Christian" basically means "little Christ," so Christian hedonism and Christianity are incompatible. They are beliefs headed in the opposite directions. One is headed inwardly, while the other is looking outward, toward others. The believer strives to put "self" last in line, but for the hedonist, "self" is not only first in line, he's the only one in line.
Conclusion
It's important to remember that "even the Son of Man came not to be served but to serve, and to give his life as a ransom for man" (Mark 10:45), so what I say to you, I say to self, "Do not be slothful in zeal, be fervent in spirit, serve the Lord" (Rom 12:11). I am with Paul. Why not "present your bodies as a living sacrifice, holy and acceptable to God, which is your spiritual worship" (Rom 12:1)? When it gets down to it, the hedonist serves himself, but the believer serves the Lord, meaning they serve others, and generally, they are "Rendering service with a good will as to the Lord and not to man" (Eph 6:7).
Here is some related reading for you: Why Are Eastern Religious Practices so Popular Today?
Resource – Scripture quotations are from The Holy Bible, English Standard Version® (ESV®), Crossway Bibles. (2007). ESV: Study Bible: English standard version. Wheaton, Ill: Crossway Bibles. Used by permission. All rights reserved.