Many people are married to "godly women," but what exactly is a godly woman according to Scripture?
Being Godly
No one can be godly until they've received the Holy Spirit and been regenerated. There is no way the flesh can produce fruits of the Spirit. They only produce fleshly fruits, but even after conversion, any good or godly things we do are only possible through the power and work of the Holy Spirit. Without the Spirit of God, we're not a child of God, but if we abide in Christ, He says we will bear fruit, however, unless the branch (us) abides in the Vine (Jesus), there is no relationship with the Vinedresser (the Father). Naturally that means we cannot bear any godly fruit. The fact is, we can do nothing without abiding in Him (John 15:5), but thankfully, the righteousness that God demands of us is provided to us through Jesus Christ Who became sin for us, even though He never knew sin (2 Cor 5:21). Unless we've trusted in the Son of God, He is not our Father. It was God Who created man…but it was also God Who re-created man through Jesus Christ.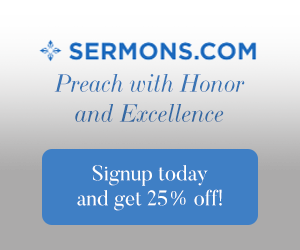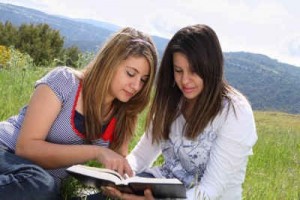 Women Mentors
There have always been mentors. The Apostle Paul mentored Timothy, and probably Titus, so this is where older women show their value. Paul said that "Older women likewise are to be reverent in behavior, not slanderers or slaves to much wine. They are to teach what is good" (Titus 2:3). The "likewise" Paul refers to is being "sober-minded, dignified, self-controlled, sound in faith, in love, and in steadfastness" (Titus 2:2). An older, more experienced Christian woman will have these fruits, but she also brings with her a treasure trove of knowledge of the Scriptures and of life. This means that she can be used as a means by God in the process of creating a godly woman. The reason older women are to live a life that is godly is so they can teach the younger women that which is good (i.e. Titus 2:2).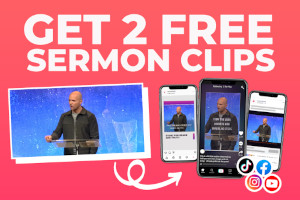 Older Women
Who better than an older Christian woman who herself is living a godly life than to "train the young women to love their husbands and children, to be self-controlled, pure, working at home, kind, and submissive to their own husbands, that the word of God may not be reviled" (Titus 2:4-5)? If they claim to be a Christian woman (or man) and aren't self-controlled, living in purity, showing kindness, and being submissive, then the Word of God might be reviled…reviled by unbelievers. This would never happen if men and women obeyed God's Word and lived it, so men and women, "Show yourself in all respects to be a model of good works, and in your teaching show integrity, dignity, and sound speech that cannot be condemned, so that an opponent may be put to shame, having nothing evil to say about us" (Titus 2:7-8). Older women have learned what to say and what not to say by experience, and often (like me), they've learned it the hard way, but the life experiences of an older, godly woman are more valuable than any seminary course, so the older woman's teachings need to be passed on to the next generation of women.
Godly Attributes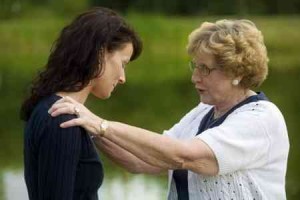 My own beloved wife has so many godly fruits and attributes, that I don't know where to begin, and so I go to Scripture and see similarities with other godly women of the Bible. I realize that it's contrary to society today, but the Apostle Peter, and thus, the Word of God says, "wives, be subject to your own husbands, so that even if some do not obey the word, they may be won without a word by the conduct of their wives, when they see your respectful and pure conduct" (1 Pet 3:1-2). The real beauty of a woman is not "external—the braiding of hair and the putting on of gold jewelry, or the clothing you wear" (1 Pet 3:3), but rather, "the hidden person of the heart with the imperishable beauty of a gentle and quiet spirit, which in God's sight is very precious" (1 Pet 3:4). We see this modeled in the Old Testament by many godly women such as Ruth (Ruth 1:8) and Sarah (1 Pet 3:6). Sarah gave Abraham respect, calling him lord (which is a little "l" and basically means "sir."). In the past, "this is how the holy women who hoped in God used to adorn themselves" (1 Pet 3:5b). And what of Mary who after hearing from an angel about what was to happen said, "Behold, I am the servant of the Lord; let it be to me according to your word" (Luke 1:38). Godly women submit to their husbands but are still co-equals and co-heirs in salvation, just as Jesus was God but submitted to the Father's will. Jesus submitted to the Father, but no one thinks less of Jesus for that, do they!? I hope not. Jesus is God just as much as the Father and the Holy Spirit is God. Jesus submitted to the Father, but do we not think any less about the Son of God! I hope not! Jesus is also God; co-equal in power and glory and splendor. No one thinks less of the Son of God compared Father God do they? Just because Jesus submitted to the Father doesn't mean He is not less than God.
Conclusion
Being married to a godly woman, I must say, as a pastor, that I could not do even half of what I do without her love, support, encouragement, nourishment, and wisdom. At best, I would be less effective in being used by God, but being a godly woman is no different than being a godly man. That means we do not slander, gossip, lie, or cheat, but rather show self-control, sober-mindedness, kindness, love, and be merciful toward others. We are never more like God than when we do as Jesus said: "Love your enemies, do good to those who hate you, bless those who curse you, pray for those who abuse you" (Luke 6:27-28). May I remind you (and me) what Jesus did for us while we were still ungodly, wicked enemies of God (Rom 5:6-10), so we must not give others what we think they deserve, but rather, we give them what they need, just as God gave to us His own Son (John 3:16).
Here is some related reading for you: 10 Awesome Traits of a Godly Woman
Resource – Scripture quotations are from The Holy Bible, English Standard Version® (ESV®), Crossway Bibles. (2007). ESV: Study Bible: English standard version. Wheaton, Ill: Crossway Bibles. Used by permission. All rights reserved.