What does it mean by someone holding to a biblical worldview?  What other views are there?
What is a non-biblical Worldview?
If someone holds to a purely worldview and to the exclusion of the Bible and of God, then a worldview is simply a comprehensive, fundamental cognitive orientation of humanity or society which encompasses the entirety of the individual or society's philosophy or point of view and embraces what is good or true.  The worldview is a pragmatist's view.  Pragmatism is what works best for the most number of people for the longest period of time but the risk is that it can be and has been to the hurt of the least number of people for an ongoing period of time.  They would be the minorities, the homeless, the jobless, and those who are living at or below the poverty level.  Pragmatist's generally stress that consequences are the criterion in which they judge or determine the meaning, truth, or value of something or some system.  In other words, if it works, it must be right; especially if it works for most of the people and so its practicality is heavily emphasized.  If the consequences are good for the majority of the people then that makes it truth or have value, at least to the many, but clearly the consequences to the few don't really matter as much in this worldview.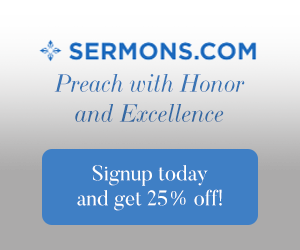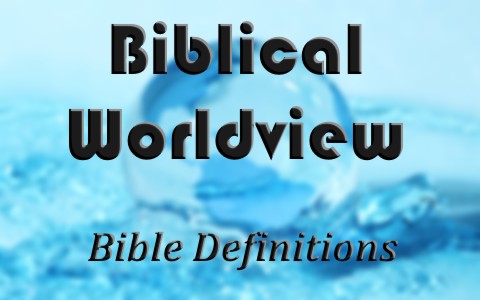 What is a Biblical View?
I believe a biblical view is like looking at the world through the lens of Scripture.  My biblical worldview starts in Genesis 1:1 and ends with Revelation 22:21. It begins with "In the beginning, God" creating everything.  It explains the cause for the universe, the purpose for mankind, and the mission of Jesus Christ to redeem those who are cut off from God by their sins (Isaiah 59:2), which included all of us. We see suffering as just a vapor in time compared to the glorious eternity that's coming (Rom 8:18).  We understand that whatever happens will be for our very best, regardless of what it feels like at the time (Rom 8:28).  And it shows us how God can use evil for His own good purposes (Gen 50:20), and we need look no further than the cross to see that (John 3:16).  The more I have learned from the Bible over the years, the more it has humbled me to see the enormous amount of grace that God has poured out for us in the Person of Jesus Christ.  Biblical knowledge can puff us up (1 Cor 8:1) but it should humble us to know that God has saved wretches like us (Rom 7:24), dying for us while still His enemies, living in wickedness (Rom 5:8, 10).  To understand any worldview, you must first see the world through a biblical view. Only then does it make sense and allows us to see our purpose in life.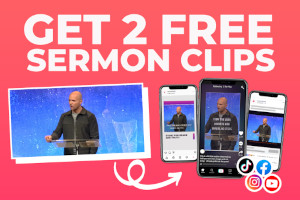 What is a Biblical Worldview?
If you asked some Christians what their biblical worldview is, they might ask, "What is a biblical worldview anyway?"  What would you think it is?  As I wrote before, in the paragraph above, a biblical worldview is a view that sees everything through the lens of the Bible.  The Bible illuminates God's purposes for our lives and gives us understanding about why the world is in the mess it is.  Like in the Garden of Eden, Adam and Eve chose for themselves the right to decide what is good and what is evil, and we've been getting it wrong ever since.  A biblical worldview includes the fallen nature of mankind (Rom 3:10-12, 23), the inability to save one's self (Acts 4:12; Eph 2:8-9), and this should make us flee to the cross in repentance, confession, and faith in Christ.
Biblical Facts and Your Worldview
Whenever you see escalating violence, increasing natural catastrophes, and growing sexual immorality and sin, you know why these things are happening. Those who hold to only a worldview don't see any real issues with these things because their hearts have been desensitized by it. When we who hold to a biblical worldview look at the world, we see the world through these unchangeable truths; Jesus is God; Jesus was sinless; Jesus Christ alone saves (Acts 4:12); there are absolute, objective moral truths that can be found in the Bible (Ex 20); that Jesus came to give His life as a ransom for many (Matt 20:28), and that whoever believes in Him will receive eternal life and the forgiveness of sins (John 3:16; 1 John 1:9). Only then can they enter the kingdom of heaven since God will see them as having the righteousness of Christ (2 Cor 5:21).
Conclusion
What view do you hold?  Do you believe that God can control even a leader that's not of God (Prov 21:1)?  Can you trust a God who alone "changes times and seasons; he removes kings and sets up kings; he gives wisdom to the wise and knowledge to those who have understanding" (Dan 2:21) and can even use a man, Jeremiah in this case, "to pluck up and to break down, to destroy and to overthrow, to build and to plant" (Jer 1:10).  If you are not looking at the world through the pages of the Bible, then what are you looking at it through?  The more we know the Word of God the more the Word of God makes known to us and so the best we can do is abide in Him (John 15:3) because apart from Christ, we can't do anything (John 15:5), and anything is not a little "something."
Related reading: Differing Worldviews
Resource – Scripture quotations are from The Holy Bible, English Standard Version® (ESV®), copyright © 2001 by Crossway, a publishing ministry of Good News Publishers. Used by permission. All rights reserved.