It's easy to rejoice before God when He answers our prayers, but what do you do when God says "No" to what you've prayed for?
When God is Silent
It's easy to rejoice before God when He answers our prayers, but what do we do when God says "No" to what we've prayed for? My answer is, trust God and wait upon Him. His timing is impeccable! The psalmist cried out for help many times, but still knew there were times where he must "wait for the LORD; be strong, and let your heart take courage; wait for the LORD" (Psalm 27:14). When things look out of control and you've been betrayed or hurt by someone, "Do not say, "I will repay evil"; wait for the LORD, and he will deliver you" (Prov 20:22). Do all you can do, and then let God do what only He can do. When you've done all you can, it's time to trust God because He's got your very best in mind (Rom 8:28). Most of us need to learn to wait patiently on the Lord. He will not disappoint.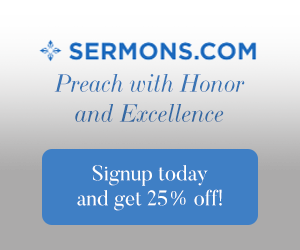 Answered Prayer
I can't count the number of times I've heard people recall God answering their prayers. Some were more spectacular than others. Many were clearly a supernatural act of God. But most were smaller prayer requests for things that may not seem important to most of us, but to God, there are no "small" prayer requests. Everything is small to God, so there is no problem big enough that God cannot solve. The psalmist was certain that "God has listened; he has attended to the voice of my prayer" (Psalm 66:19). He had such confidence that God heard and would answer his prayer that he said with assurance that "he has not rejected my prayer or removed his steadfast love from me" (Psalm 66:10)! Do you have that same confidence that God will hear you? And do you really believe that God will answer you, even though His answer may be different from what you prayed for?
Seeking God's Will
I have often looked back on my life and seen that God was good because He did not answer certain prayers that I asked for. I can now see that these things I was praying for would not have been good for me or my family, so when God said no to me in prayer, I trusted Him because He knows what He's doing. When we row into the winds of the storms of life, we resist God's will for our life, so instead, why not row with the wind…and find God's will more easily. God is sovereign over the storm anyway, so why resist what He is trying to do and where He wants to send us. A few couples who I had the joy of marrying told me that they had prayed for someone else to marry them, but it didn't work out. But the fact that they married someone else and not the person they hoped to marry worked out better than they would have ever expected. In many cases, it would have been a bad marriage, so God didn't answer their specific prayer for a spouse…He gave them someone else and they were so much better! Truly a match made in heaven. We must learn to pray for God's will to be done over our own, imperfect will since we make errors in our judgments. God never does!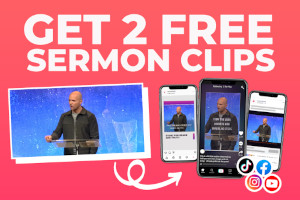 Why the Silence?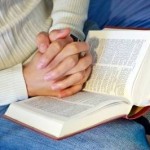 There are many prayers that God will not answer, so there's no reason to even pray for these things. If we're praying to become rich, God sees our hearts and knows what riches can do to us. If we're praying to get a better job, He may say no because the place we'd have to move to would might be a bad place to raise a family. If we're living is sin, God will not answer our prayer. If we're not praying in accordance to God's will, He will not answer our prayer. If our motives are not right, God will not answer our prayer. God knows best, so He will not answer our prayers for things that He knows are not good for us or for others. What parent would let a toddler play with a steak knife? Since God our Father is infinitely better than any human parent could ever be, we must trust Him to know what is best for us. We may disagree with His answers, but we cannot disagree that He knows what is best for us.
God Answers All Prayers
Several times I've heard people say that God did not answer their prayer, but upon further evidence, I find that God did answer their prayer. His answer at times was no, so that was an answer. His answer at times was to wait and wait…and wait, but that's still an answer. And then there were other times when the answer was no, there is something better I have in mind for you or, I love you and this might hurt you. God answers every single prayer of the believer, but that answer is not always "Yes" to what we asked for.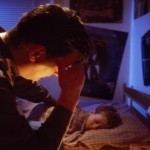 Conclusion
We must trust God even in the silence. The silence of God is not the shunning of God. He will not forsake His own children any more than a parent would forsake their own children. God is faithful and will not abandon us (John 6:37, 39). I pray you've already trusted in Christ and discover what God's will is for your life; what He has called you to do (Matt 25:35-36; 28:18-20). If you have still not trusted in Christ, God will say no to you regarding your entering into the Kingdom. Repent today and trust in Christ or face God's judgment after death (Heb 9:27) or at Christ's appearance (Rev 20:12-15), whichever comes first.
Here is some related reading for you: Why Does God Wait to Answer Prayer?
Resource – Scripture quotations are from The Holy Bible, English Standard Version® (ESV®), Crossway Bibles. (2007). ESV: Study Bible: English standard version. Wheaton, Ill: Crossway Bibles. Used by permission. All rights reserved.